HTC's UA Band is a flexible, expandable fitness wearable
Tie-ins with the extensive Under Armor range could mean a running start for the UA Band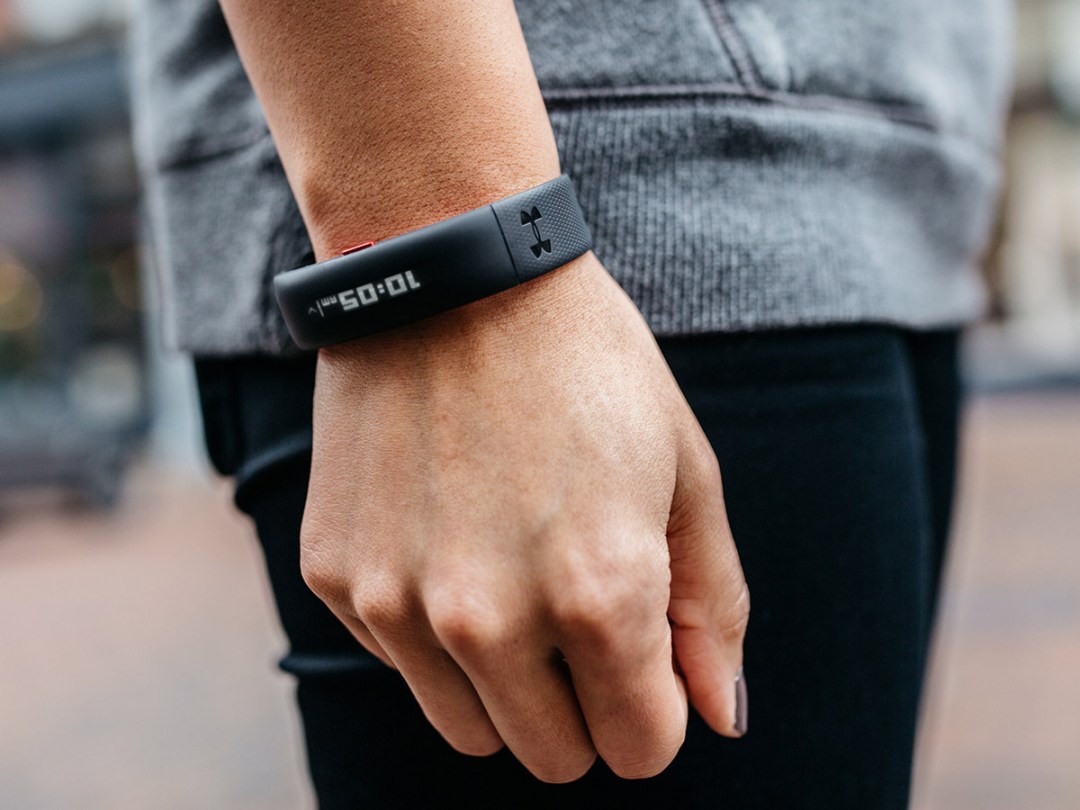 The UA Band, the first HTC wearable you'll actually be able to buy and a joint effort with fitness experts Under Armor, has just been revealed at CES.
In case you weren't keeping track, HTC originally revealed its first wearable device the Grip last year, but officially gave it the axe in July and partnered with Under Armor on its replacement. 
It might look a little like a Nike FuelBand ripoff, with its rubber build, single button and simple shape, but the UA Band is more of a gateway to Under Armor's ever-increasing portfolio of fitness apps and clothing. It pushes daily activity and sleep data to UA Record, offsets the calories you've tapped into the MyFitnessPal food diary, tracks your weight with the UA Connect Scale, and records your runs if you've got a pair of Under Armor trainers and use MapMyRun.
There's no onboard GPS, but that should help the battery last for up to five days between charges. You shouldn't ever be caught short of juice, as it takes just 15 minutes to go from 0 to 100% and five minutes is enough for a full day of use.
It does gain a heart-rate sensor, which was missing from the Grip, with different settings for all-day tracking and during exercise. 
Heart tracking on your wrist isn't as accurate as a chest strap, so serious athletes will be able to pair the UA Band to a strap if they want more precision. Couch potatoes will find the 60-minute activity alarm more useful; it vibrates when you haven't moved in a while.
It's water resistant rather than waterproof, so you won't be able to take it swimming, but there's no need to take it off when having a shower.
The black and white OLED display blinks into life with a flick of your wrist, or you can use the button. On the downside, while it shows notifications and calls from a paired smartphone, you can't interact with them. Still, you can at least control music playback for fuss-free listening when you're working out.
You can store up to three different exercises or activities on the Band, swapping them out using the smartphone app when you want to change your routine.
By itself, there's not a lot to separate the UA Band from any number of fitness trackers, but the Healthbox bundle might do the job. It's a US$400 kit that includes the UA Connected Scales and a chest strap heart-rate sensor as well as the band. It will also be available separately for US$180, with US stores getting the first shipments at the end of January.
Us Brits will have to wait until the summer, but we're hoping to give it a try later in the week once CES starts.