HTC Vive drops in April for $799
A full VR system in one box, for one price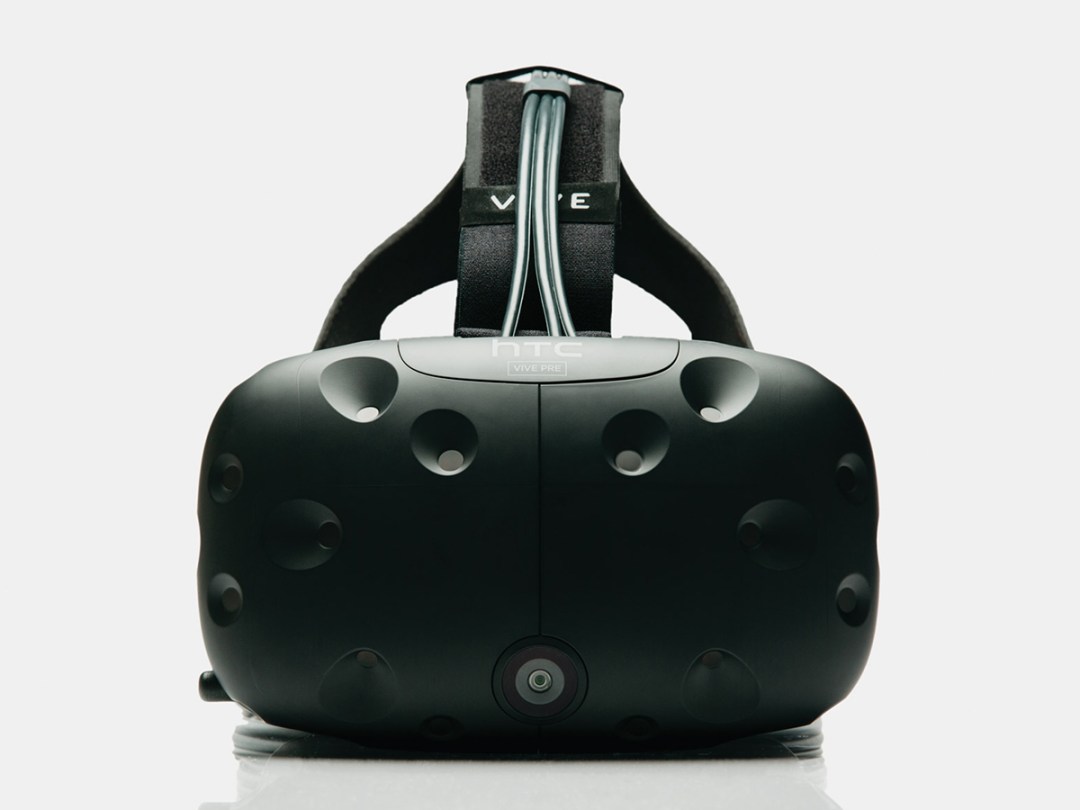 So you've moved your furniture and upgraded your PC – the last piece of the puzzle is how much to set aside for an HTC Vive.
Thanks to an early leak of news expected to be made official at MWC this evening, we now have the answer: $799 for the complete kit.
That's $200 more than an Oculus Rift, but includes a complete kit with everything you need to get up and running in VR.
That means you get the headset, twin controllers, two base stations, a link box to hook the whole thing up to your PC, a pair of Vive-branded earbuds and all the cables you'll need.
It'll apparently come bundled with Job Simulator: the 2050 Archives and Fantastic Contraptions so you've got something to play as soon as you set up your headset.
HTC's also got a few little extras in line for the consumer model that weren't in the Pre developer edition.
The head strap has been further refined, the headset has been given a polished finish for added bling, and there will be two gaskets in the box – complete with glasses relief so you don't hurt your nose on your specs.
The wireless base stations should be quieter and more reliable thanks to some updated motors.
The built-in microphone can be used for more than just gaming too. Phone services will let you pair your smartphone to the headset, so you don't have to unplug from VR to answer a call or check your text messages.
It can even show calendar reminders, in case you end up on a VR binge and start forgetting where you're supposed to be in real life.
You'll have to wait until early April to get your hands on one, but will be able to stump up the cash for a pre-order at 10AM EST on the 29th of February.