HTC unleashes Vive Pre developer edition with built-in camera
Vive Pre combines VR with AR, adds more major improvements for HTC's second developer edition headset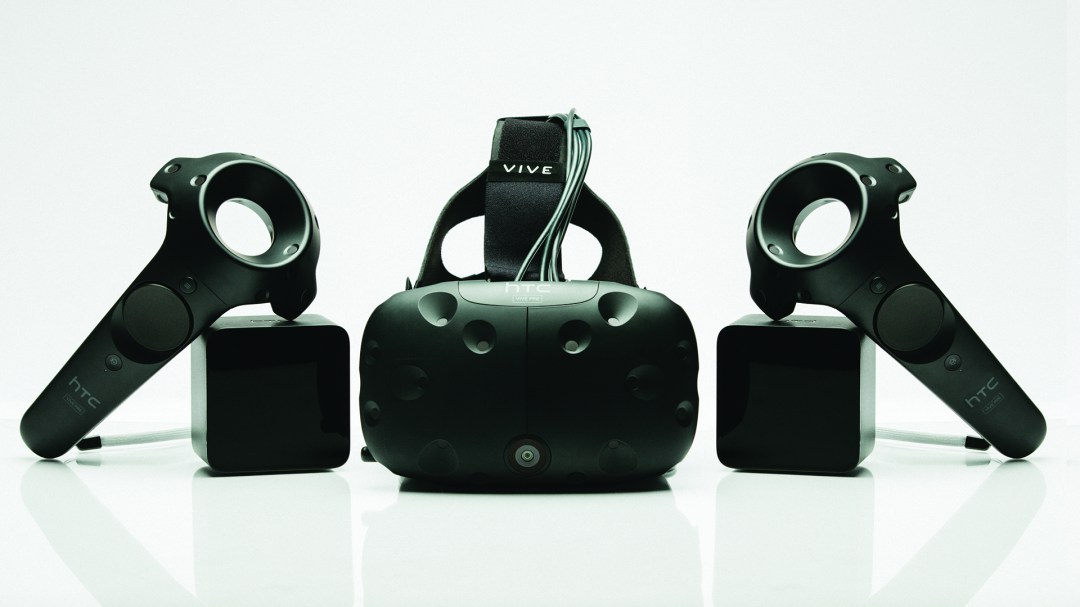 2016 was already going to be a big year for VR, but now there's another reason to get excited: HTC has just revealed an updated version of its Vive headset.
We were more than a little sad when HTC announced the Vive release date had slipped, but a quick look at the spec sheet for the Vive Pre suggests the wait will be worth it. The revised developer edition is better in almost every way, including that all-important camera. 
The biggest changes are to the redesigned headset, which should now be more comfy to wear thanks to interchangeable foam inserts and nose gaskets. The head strap has been updated too for greater stability. The VR displays now use brighter panels, and have received mysterious unspecified 'image refinements' that should make virtual reality even more immersive.
It's the camera built into the front of the headset that merges physical and virtual reality, and adding it was what forced HTC and Valve to hold back Vive from its original 2015 release.
We're glad they did, though: now, when you approach the boundaries of your room, you'll see a digitally rendered replica of physical reality called Chaperone, rather than an immersion-busting digital boundary grid. No more smashing your shins into the coffee table; you'll see a stylised inkblot version of it within your game before you do any damage.
Even better, developers will eventually be able to use the camera to actually include obstacles like your furniture into your games as you play.
Get a grip with new controllers
The original Vive's motion controllers were little more than 3D printed prototypes, but the Pre gets completely new ones. They've been overhauled with softer edges and textured buttons that should be easier to tell apart from each other by touch alone, while gripper pads should make them more comfortable to hold. Even the triggers have been overhauled, with a new two-stage action that's meant to make interacting with objects in VR smoother.
And let's not forget the integrated batteries, which recharge over microUSB for four hours of play time. Finally, no more swapping out battery packs.
As a finishing touch, the Vive base station is now smaller and quieter, with improved tracking for more accurate movement in VR.
All this extra tech won't come cheap, and according to HTC the final version of Vive will probably cost more than either Oculus Rift or Sony's PlayStation VR. The Vive Pre will be limited to 7000 units, with the first going to anyone with an existing kit, but once the Pre is in the hands of developers, we're that little bit closer to actually being able to buy one.