HP TouchPad 4G puts in an appearance
We haven't even seen a 3G TouchPad yet and a 4G model is already putting it about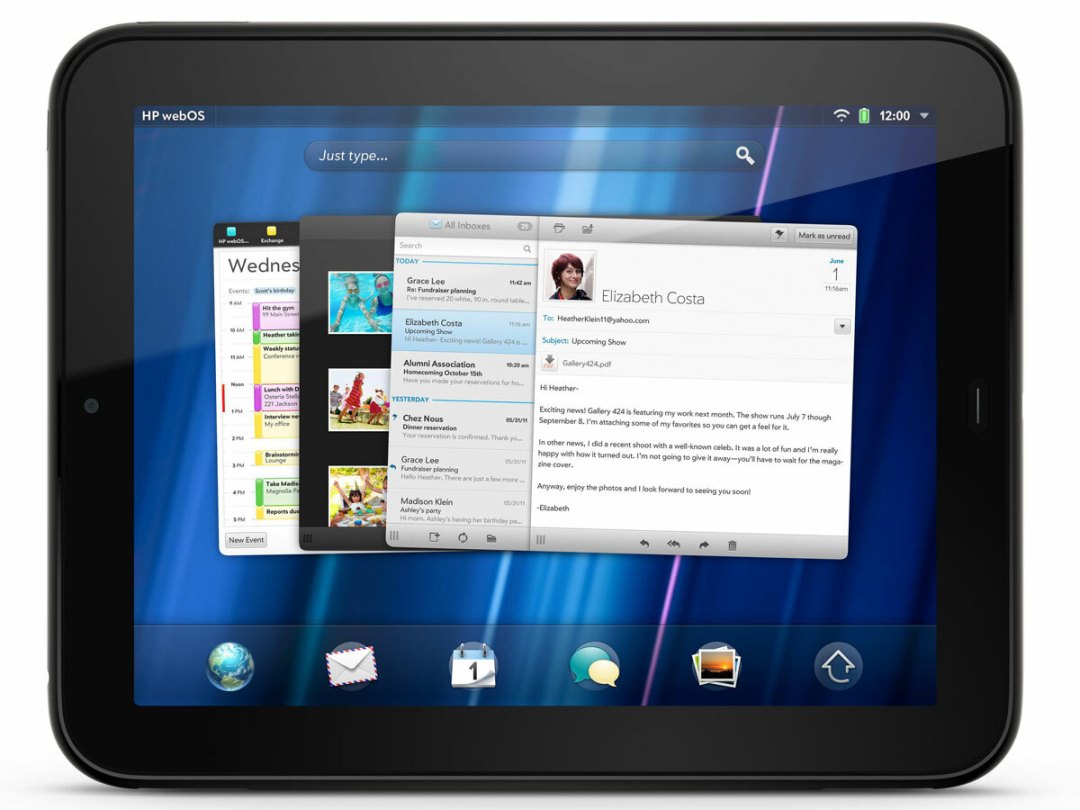 It doesn't take a genius to work out the HP TouchPad 4G's secret weapon. We haven't even seen a 3G model over here yet our lucky Yank brethren are being teased with a webOS-toting tablet with 4G super powers.
While there aren't any aesthetic differences from the Wi-Fi only TouchPad, the big changes are to be found underneath the hood. But it's not just mind-blowingly fast speeds on offer here – a beefed-up 1.5GHz processor is on hand to make sure everything runs smoothly and 32GB of on-board memory ensures you won't run out of space when transferring your life-long collection of MP3s from your computer to your shiny new tab.
As ever, there's no indication as to whether we'll even see this new breed of TouchPad here in the UK.
Also
Panasonic Touchbook H2 tablet comes out fighting