How to remove U2's Songs of Innocence from your iPhone, iPad, Mac and PC
Apple's given you a new album you probably don't want. Here's how to get rid of it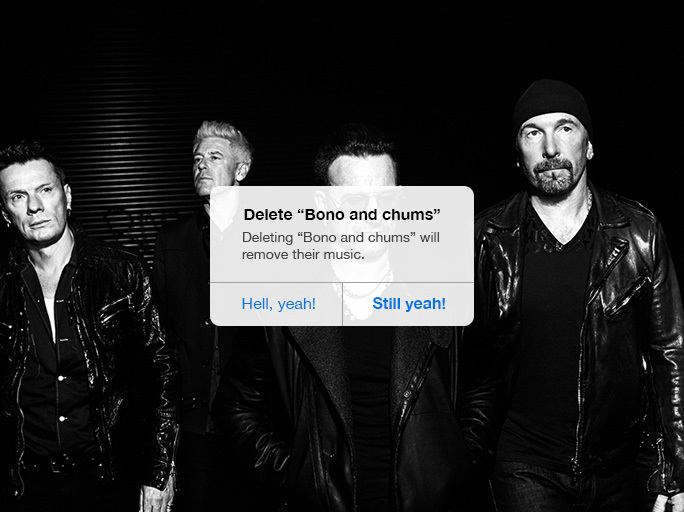 On September 9, Apple announced new iPhones, an Apple Watch, a new payment system, and the mandatory acceptance of a mediocre new U2 album for anyone with an iTunes account.
If you're looking at your iPhone or iPad Music app, carefully weighing up whether to avoid scrolling down past T in the Artists tab, or just putting your device out of its misery by smashing it with a hammer, WAIT!
It's possible, by jumping through some stupid hoops, to remove Songs Of Innocence entirely!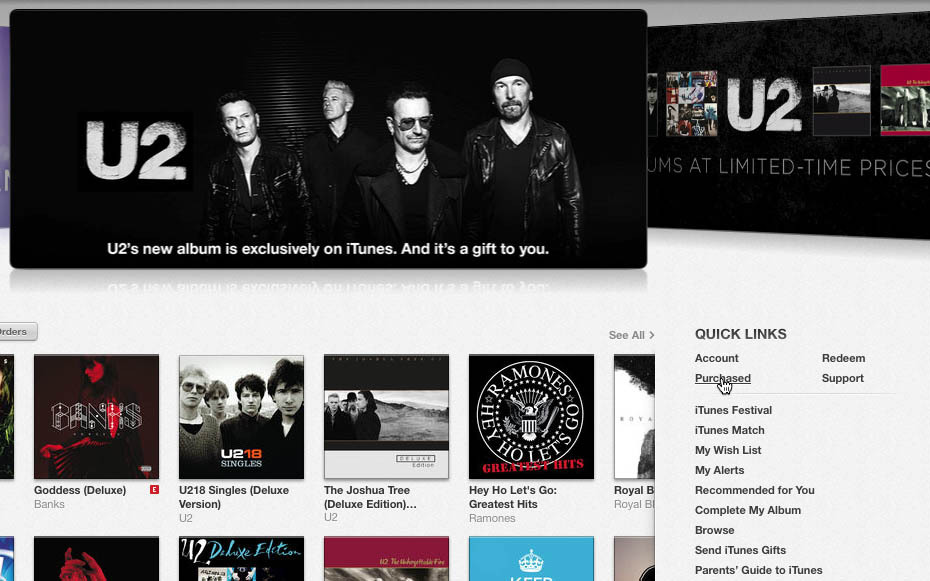 1) First, open iTunes (sorry, iTunes haters), and sign in with whatever Apple ID you're using on your devices. Feel free to curse if this means installing iTunes on your PC.
2) Click iTunes Store and then the Home icon, and then click Purchased from the Quick Links section in the sidebar. Quietly seethe at the many U2 adverts goading you from the top of the screen.
3) Click Music and you'll see Songs Of Innocence lurking not entirely innocently. Hover your cursor over the cover art, and then gleefully click the little cross in the top-left corner. The artwork will vanish.
4) Now go back to your iOS device, ensuring it's signed into the same account. In theory, Songs Of Innocence should vanish entirely within a second or two. If it doesn't, go to the Settings app, select iTunes & App Store, and then turn the Music switch off and on again. Twice, just to be sure. That'll do it. Sorry, Bono.
Note that if you're one of the 'crazy ones', in a sense other than how Apple alluded to them in a classic advert, you can get your freebie back. Select Account from Quick Links, and click the Manage link next to Hidden Purchases. You'll then be able to raise Songs Of Innocence from the dead, like some kind of doddering music zombie.
READ MORE: This is the iPhone 6 – hands on with Apple's new smartphone