How much can you fit in a Mini? More than you'd think
Mini takes the wraps off three concept cars crammed full of camping kit
If the summer weather's got you feeling all intrepid and adventurous, then you'll want to head for the hills in these Minis.
The car maker's created three concept cars designed for the explorer and glamorous glamper – and the results make even the Tardis look a bit cramped.
Mini Clubvan Camper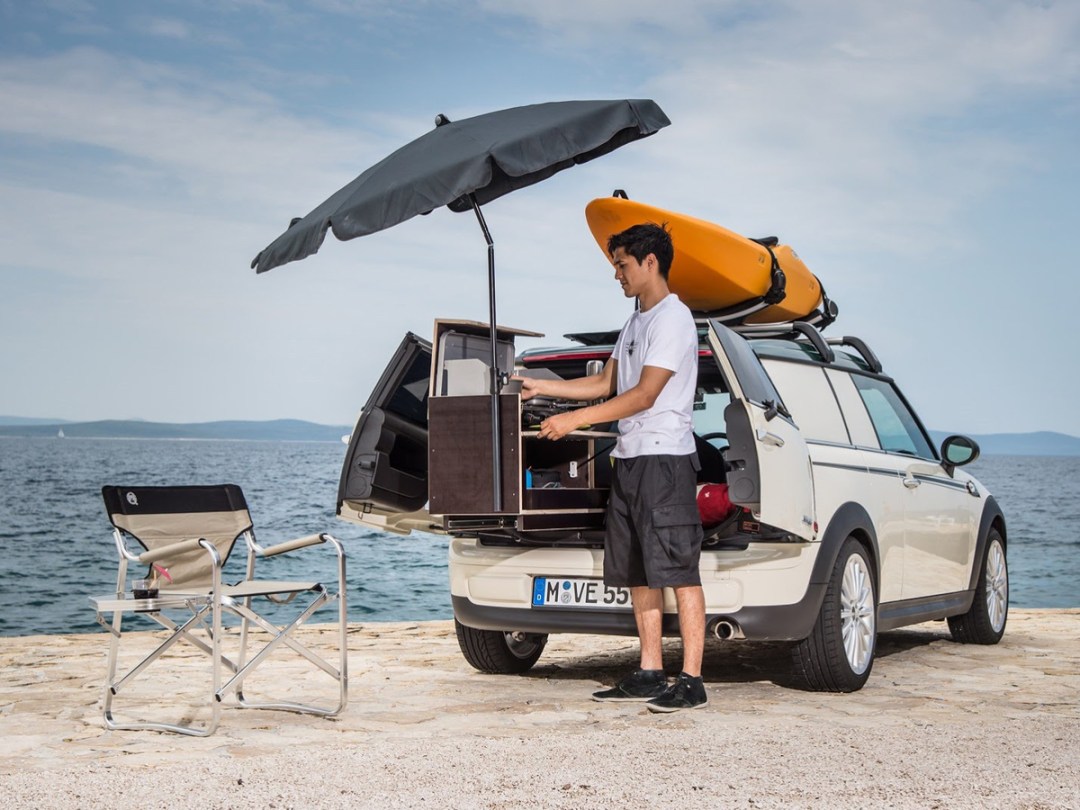 If you handed over your Mini Clubvan to Xzibit and told him you're into the odd camping trip, you'd probably end up with something similar to the Mini Clubvan Camper (albeit with more spinners and flame paint jobs).
It crams in a sleeping area for one, plus a hand-held shower, a load of storage space and a fridge. Oh, and a kitchenette on rollers, for beachside barbeques. We're particular fans of the cute little umbrella that shields you from the big, bad sun. All things you'd expect from a car-cum-caravan, but particularly impressive inside a such a small area.
Mini Countryman ALL4 Camp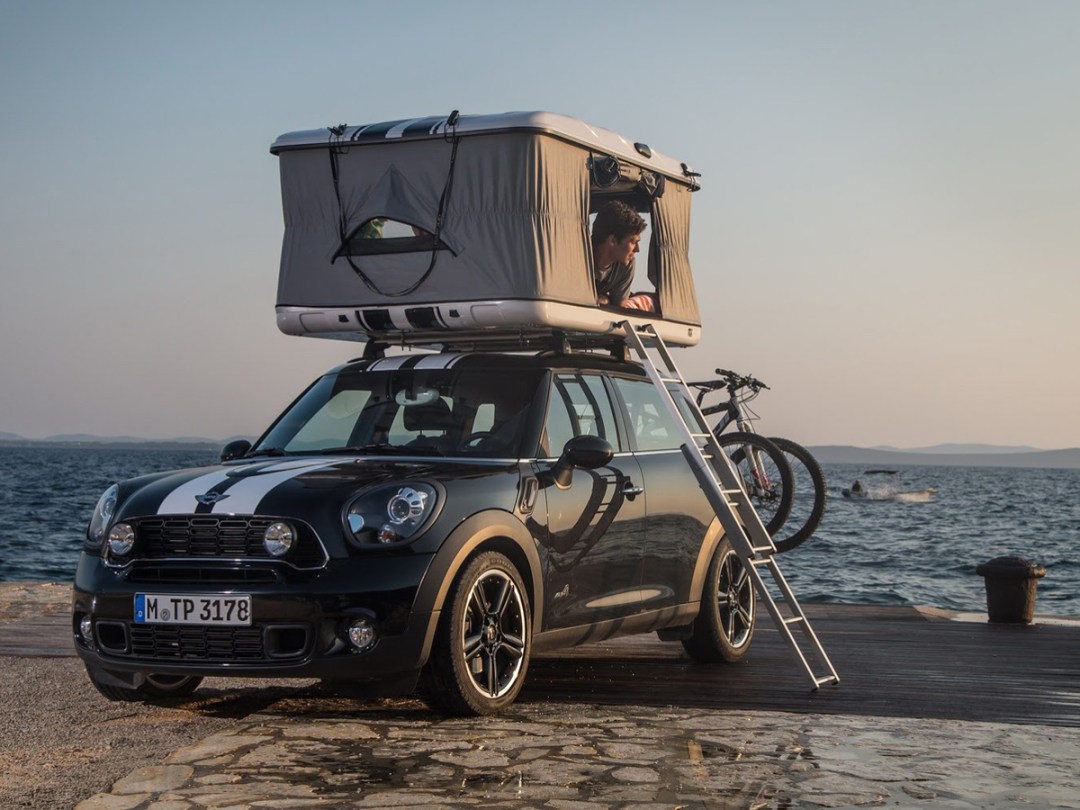 The Mini Countryman ALL4 Camp goes even further – stuffing a rooftop tent for two plus a bike rack into the four-wheel drive Countryman model. This, of course, means that you actually have some seating space in your car – it's a lot more practical than the Clubvan Camper, which smacks of a Top Gear challenge.
It's the most innovatively glorified storage box we've come across – and thanks to the stow-away ladder, it puts a Mini-sized safety barrier between you and any bears doing their business in the woods. Handy.
Mini Cowley Caravan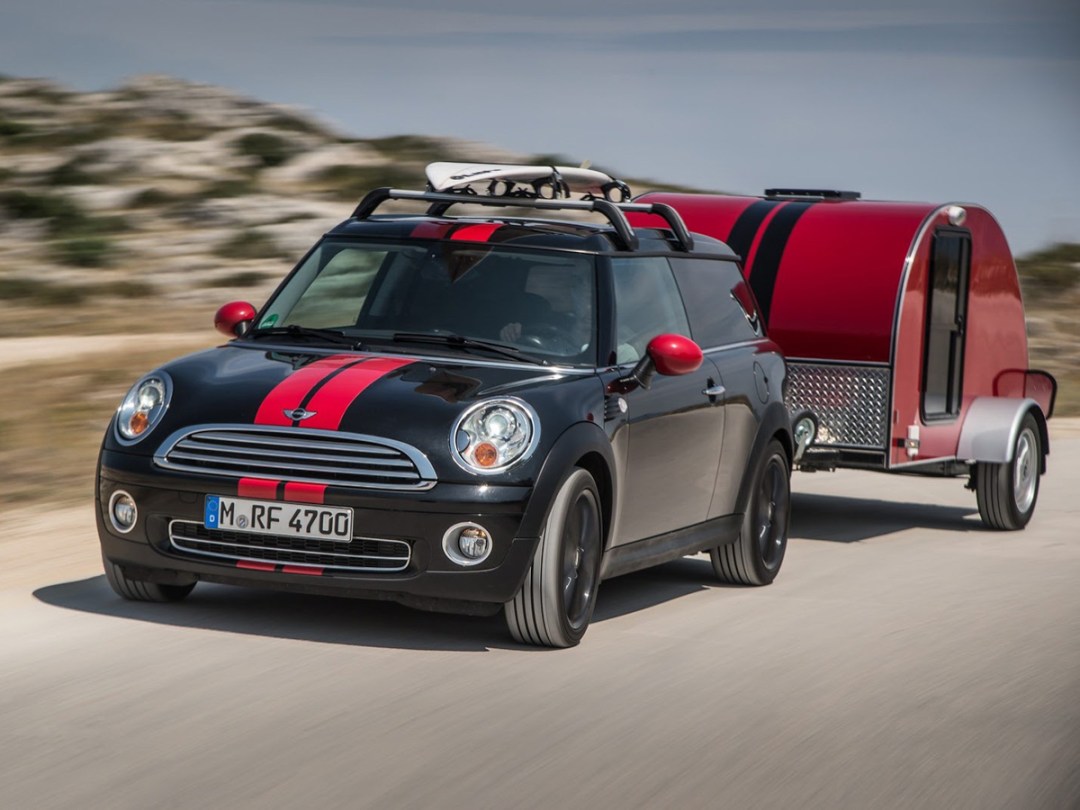 Finally, there's the Mini Cowley Caravan. It's a caravan. But it's wee. Not quite as innovative as Mini's other efforts, granted – but it's impressively furnished, sleeping two in (moderate) comfort along with a TV, audio system and fridge – all powered by the roof-top solar panels.
Lifting up the flap at the back reveals a twin-burner gas stove alongside a sink, storage units and workspace. Nicely designed and well thought through, but not exactly ground breaking stuff.
The bad news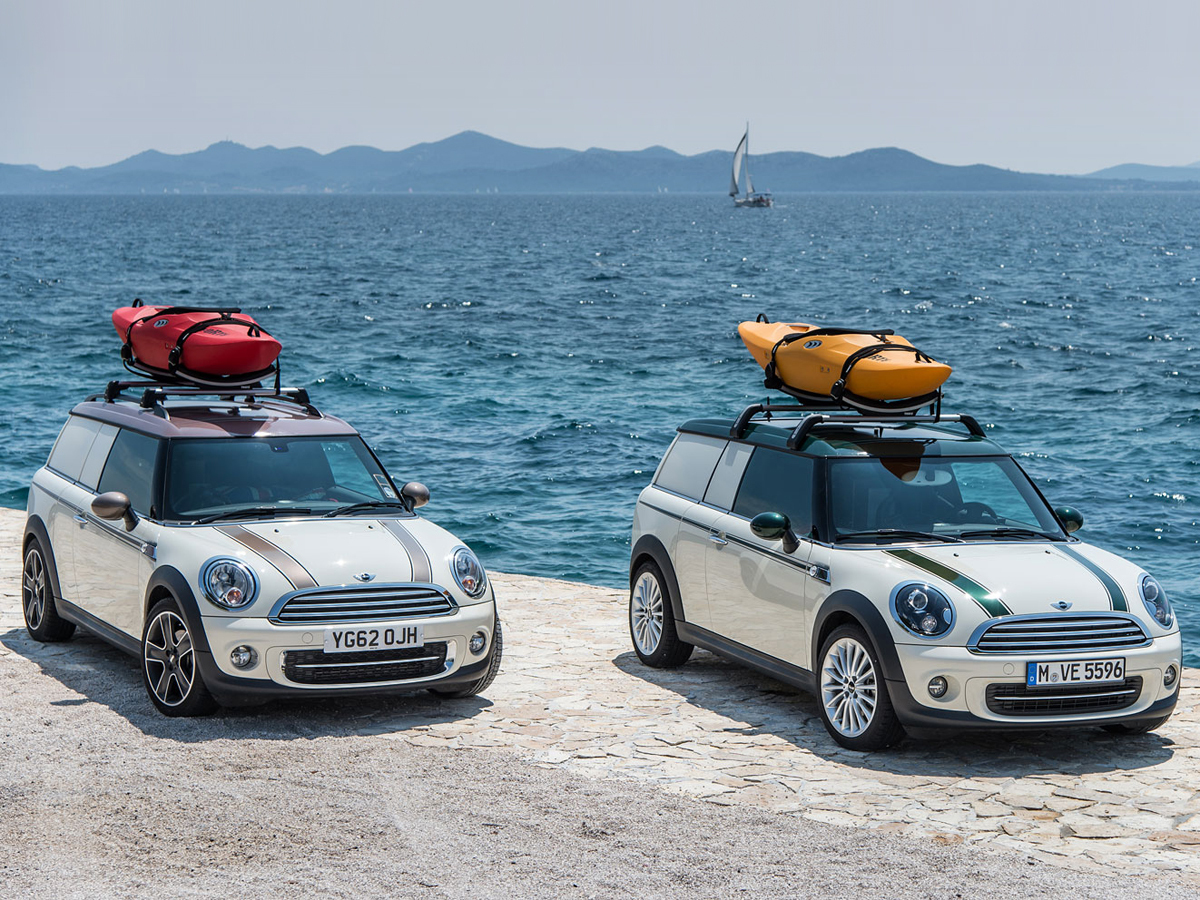 Can't wait to get your hands on one of these souped-up Minis? We're afraid you're out of luck – they're a set of concept designs created for a promotional drive. Still, you can always break out your welding torch and draw inspiration from Mini's efforts. Or just put up a tent. [Source: Designboom]