Here's why the Eero Max 7 router could power your smart home for years to come
Amazon-owed Eero has debuted Max 7 - it's fastest Wi-Fi router yet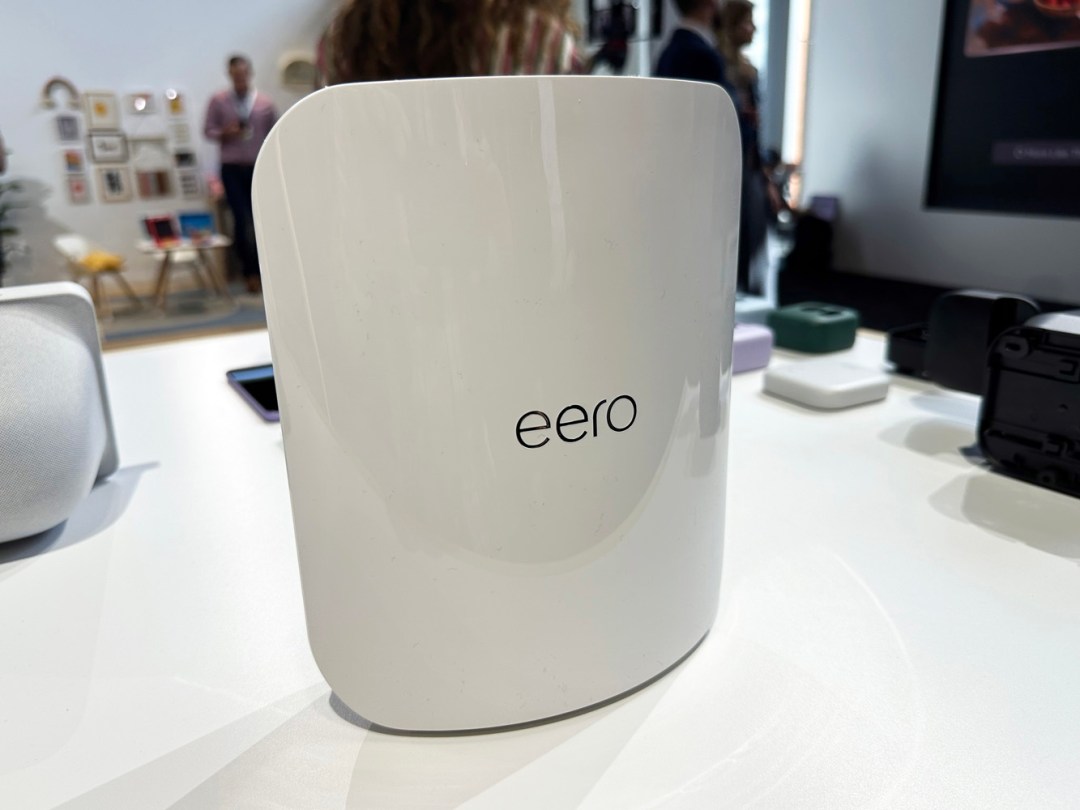 Amazon-owed Eero has debuted Max 7 – it's fastest and most future-proof smart home router yet. That's because it uses Wi-Fi 7 – we've seen several announcements around this technology in recent days, driven in part by an announcement around router hardware from Qualcomm.
Once again the device uses Eero's patented TrueMesh networking tech which dynamically routes data through the fastest path in the network. The Max 7 boasts support for broadband networks up to 10 Gigbits – speeds that are the preserve of only a privileged few at present. It delivers super wireless speeds up to 4.3 Gbps and wired speeds up to 9.4 Gbps. For wired gear, the router has two 10 and two 2.5 Gigabit Ethernet ports.
Not only does Wi-Fi 7 increase speeds a lot, but latency is reduced and there will be less interference from neighbouring networks. Eero says that Max 7 can deliver wireless throughput of Eero Pro 6E at a greater range.
Plus tri-band mesh network provided by the Max 7 means support across the 2.4, 5, and 6 GHz radio bands.
The disadvantage of all this cutting-edge tech is that the Max 7 comes at a significant cost which is fairly normal for a new generation of wireless networking gear. The eero Max 7 will be available 'soon' (yes, that's all Amazon would say) for $600/£600 (one-pack), $1150/£1150 (two-pack), and $1700/£1700 (three-pack).
The Max 7 features Matter support, can act as a Thread Border Router and has a built-in Zigbee smart home hub, too.