Hello new LG Nexus 5
Nice fingerprint scanner and USB Type-C port you have there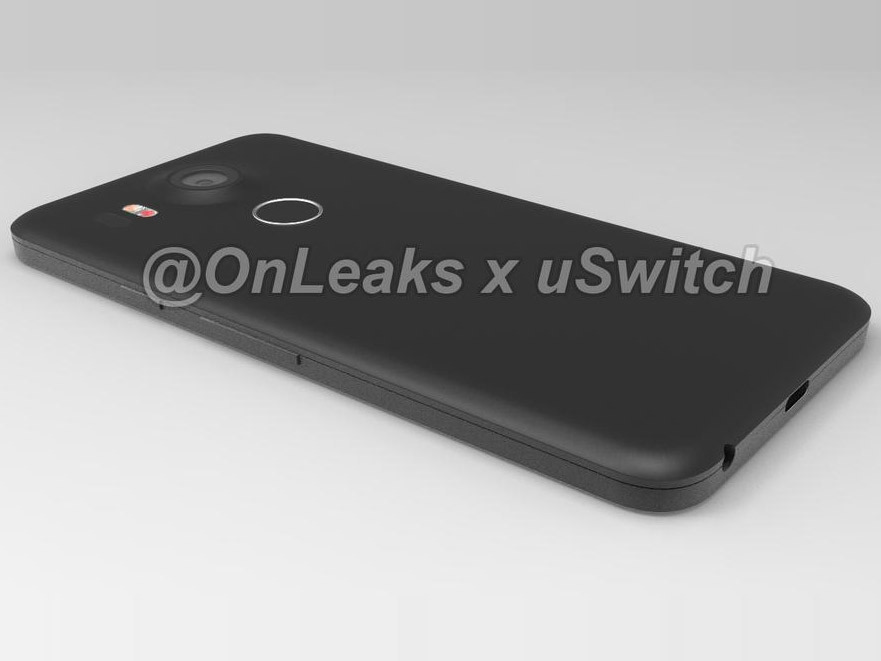 LG and Huawei are making the new Nexus 5 and Nexus 6 handsets for Google this year according to numerous leaks. And now we've got a pretty solid representation of what LG's offering will look like.
Already tipped to land with a 5.2in screen (resolution unknown), a metal body and front-facing speakers, the latest renders obtained by @OnLeaks and uSwitch show off a smooth, rounded device with a rear fingerprint scanner and USB Type-C port.
The position of the fingerprint scanner is no doubt inspired by LG's love of putting volume and power buttons on the rear of its devices, and we imagine it'll be quite comfortable to use – as long as it works as quickly and as reliably as the biometric security sensors on the iPhone 6 and Samsung Galaxy S6.
The handset is tipped to measure around 8mm thin, though the protruding camera ups the thickness to 9mm, and the Type-C USB port offers more than just the convenience of reversible entry – data transfer speeds are faster too.
Huawei's Nexus 6 is expected to arrive with a larger 5.7in screen and a metal build too, though we'll have to wait for both handsets' official launches for all the full details.
[uSwitch]