The Hasselblad 500: unsung hero of the Moon landings
While the achievements of Neil Armstrong, Buzz Aldrin and poor old Michael Collins, who stayed stuck in orbit, have been rightly lauded, a gadgety her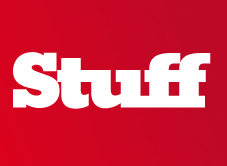 While the achievements of Neil Armstrong, Buzz Aldrin and poor old Michael Collins, who stayed stuck in orbit, have been rightly lauded, a gadgety hero of the Moon landings has sadly been overlooked – the Hasselblad 500EL.
One of the first system cameras – which means its primary components are interchangeable – the Hasselblad 500EL was the camera strapped to Neil Armstrong's chest. Using a remote to activate the shutter, Armstrong used it to capture images of Aldrin performing lunar experiments and, you know, hopping about.
The quality of the images captured by Armstrong with the Hasselblad EL was astounding given the lack of any form of viewfinder. Buzz Aldrin explains the process in his new book on the Moon landings, Magnificent Desolation:
"[Neil] took some fantastic photographs…especially when one considers that there was no viewfinder on the intricate Hasselblad camera.
We were basically 'pointing and shooting'. Imagine taking such historic photographs and not even being able to tell what image you were getting…with our large space helmets, a viewfinder would have done little good anyhow.
Similar to cowboys shooting their sixguns from their hips, we aimed the camera in the direction of what we wanted to photograph and squeezed the trigger
…later pundits would wonder why most of the photographs on the moon were of me. It wasn't because I was the more photogenic of the two helmet-clad guys…we had our assigned tasks, and since Neil had the camera most of the time…it simply made sense that he would photograph our activities…"
The Hasselblad 500EL used on the moon was largely the same as the commercial version bought by industrial and portrait photographers but with some important modifications.
The Hasselblad Armstrong carried had a special silver finish to allow it to withstand extreme temperature changes and used a glass Reseau plate which added a 5×5 grid of crosses to the images. These markings allowed NASA HQ to account for film distortion and calculate distances on the final images.
The Moon landing Hasselblad 500EL also ditched conventional lubricants for a low-friction alternative and was motor-driven to avoid the need for winding on.
Hasselblad still sells V-Series cameras (of which the 500C – the camera the 500EL was based on – was the first). The 500CW is one of the latest and has joined the digital age with an add-on to turn it into a 39MP snapper.
So, all hail the Hasselblad 500, without it, we'd not have those fantastic images from the surface of the moon or the conspiracy theorists trying to tell us they were faked…