Hands on with the Osmo, DJI's affordable handheld Steadicam killer
The drone maker returns to terra firma with a gimbal-mounted 4K video camera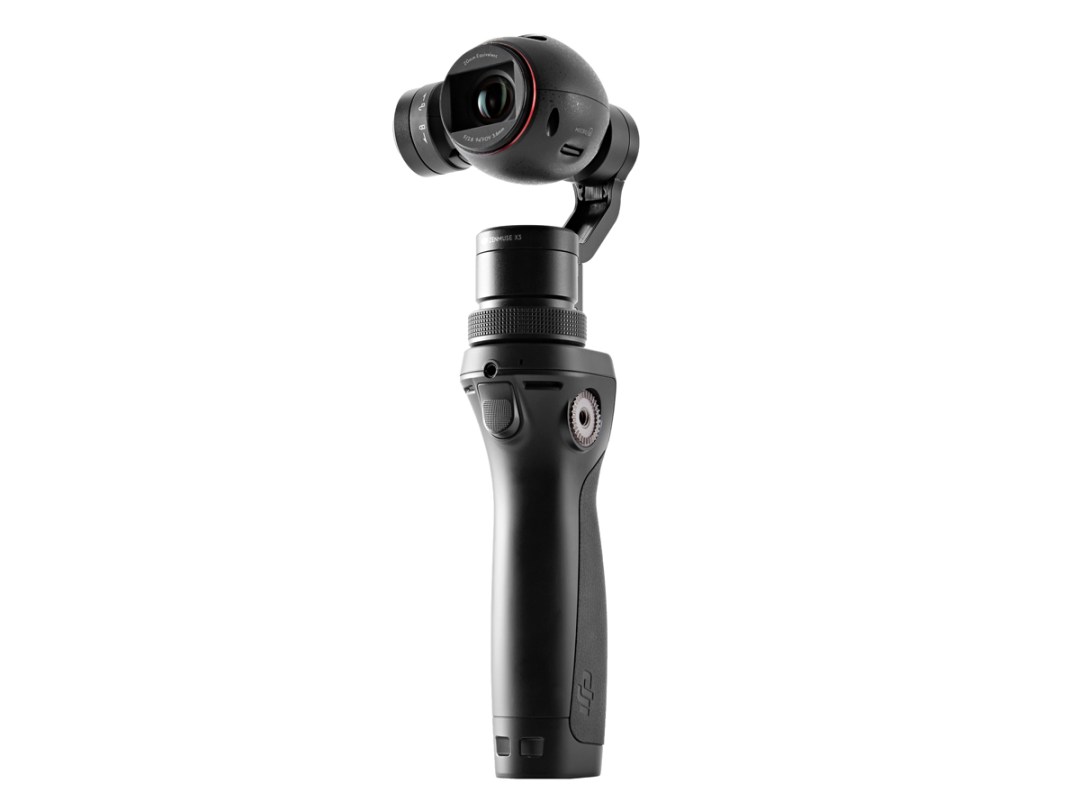 Video camera technology has advanced in myriad ways over the past few decades, but one area where it's stayed pretty much stagnant is stabilisation.
If you walk and film, chances are your footage is going to be wobbling all over the place. Sure, there's 5-axis image stabilisation on a handful of cameras, which mitigates that a little, but there's nothing to rival the smoothness of a huge Steadicam-style system. Until now.
DJI, maker of some of our favourite camera-toting drones, last night launched its latest product: a portable 4K ground camera mounted on a robotic gimbal. It's called the Osmo, and after having some hands-on time with it, we're quite certain we want one. Right now, please.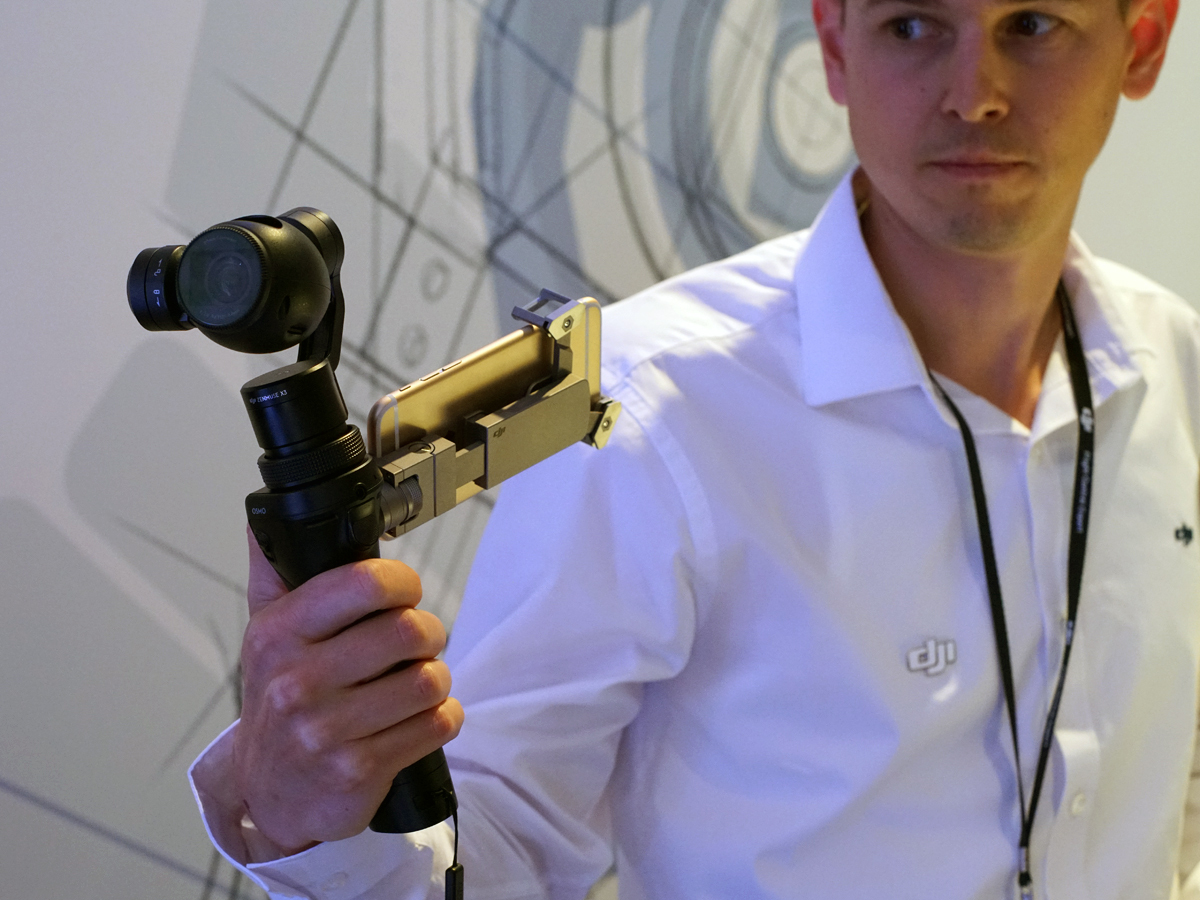 First, the technical stuff. The standard Osmo package, which will cost £549, consists of the handle and a camera with a 12MP 1/2.3in sensor capable of capturing video at up to 4K quality through a 94-degree field-of-view lens (which sounds a lot like the same tech used in the Phantom 3 Professional's camera). It can also record 120fps full HD footage for smooth slow motion playback and there's a stereo microphone on board, as well as a 3.5mm input for external mics.
But it's the gimbal and the stabilisation it offers that will likely excite videographers and photographers. Using the same steadying principals as the gimbals on DJI drones, it keeps the camera level and pointing in the direction you desire. You can make it face one direction and maintain that, or focus on a point and remain looking at it while you walk around, or even snap back towards you with "selfie mode". There's some limit to its range of movement (after all, it's attached to actual physical things) but compared to traditional cameras it's a huge breath of fresh air. Smooth, stable fresh air.
I had some time to use the Osmo and it's truly impressive. It's very solid and well constructed, but lightweight and compact enough to fit into a small backpack (even inside its violin-style carry case). The controls are simple – there are buttons to record video, take a still shot and to control how the gimbal behaves – but if you want you can use it with the DJI Go app on your smartphone. This allows more control over settings as well as letting you see exactly what you're shooting.
You can also mount it on a tripod – handy for shooting the glorious moving time lapse images it allows – or hook up a variety of DJI-made accessories to increase your options. There's a suction-based car mount, a long extended handle, a tripod, a bike mount and a universal mount (allowing the connection of a mic or LED light) among the accessories. They can all be ordered here.
The Osmo is compatible with all DJI's Zenmuse drone cameras so, while the £549 package comes with everything you need to get started, you can switch the default Z3 camera with the new Z5 Pro or Z5 Raw options. And if you already own a DJI Inspire 1, you can simply buy the Osmo handle and mount your drone's camera on that.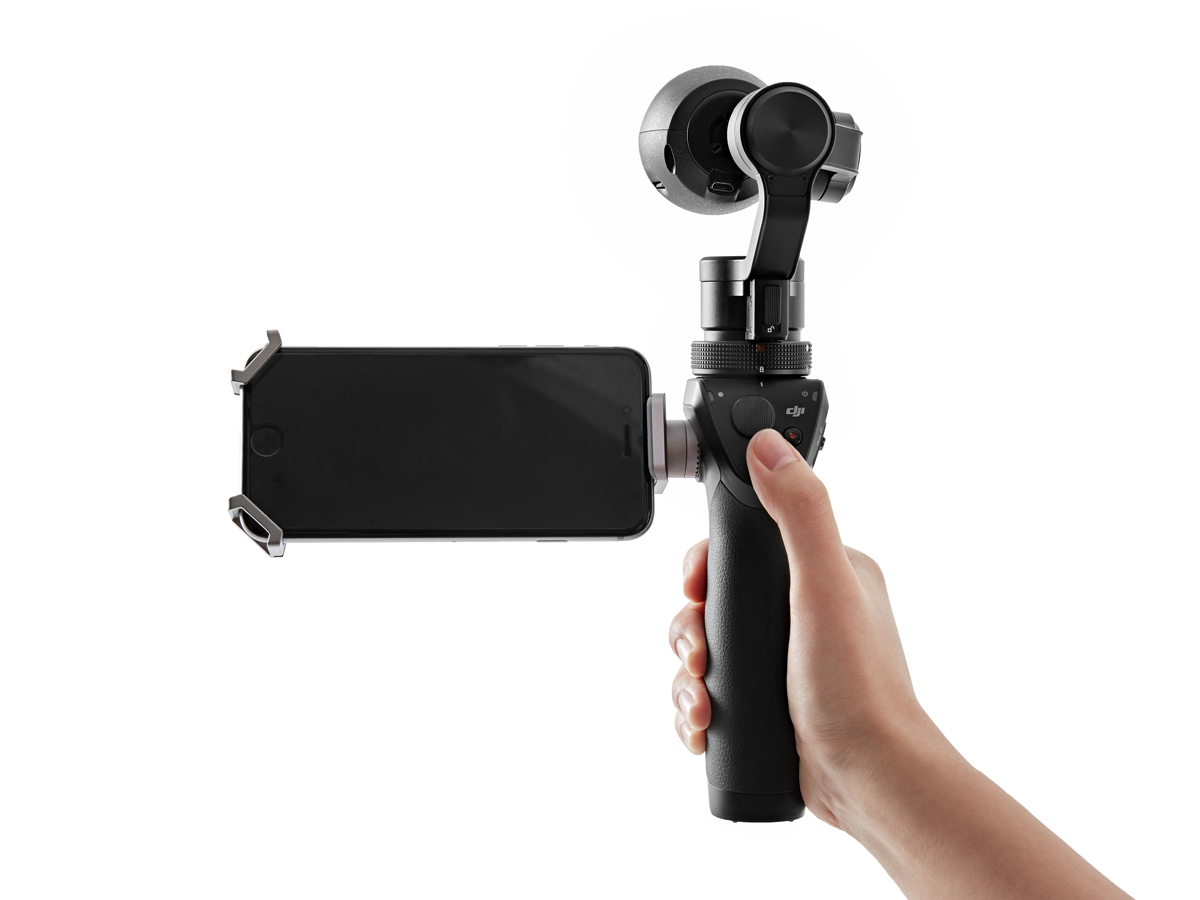 We're keen to review the Osmo as soon as we can, but it's actually going on sale next week (15 October), so if you can't wait for our opinion you can pre-order yours now. In the meantime, check out some footage DJI has shot on it below.