Hands-on with the Archos AV700
We've been having a play with Archos' new 7.5 inch portable video mutha. Read our first impressions on this portable powerhouse after the jump...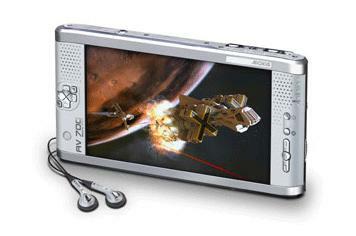 We've done a lot of hard work today, such as watching Star Wars II, playing British Sea Power and gazing at jpegs. We blame the AV700, Archos' new portable video player. It's a kind of bastard splice of the DVX-Pod's giant screen and the Archos AV420's Swiss army knife functionality.
The big deal, of course, is the screen. At 7.5 inches, it's larger than the DVX-Pod's, and perfect for playing back DivX flicks and any shows you've encoded via your telly. There are two capacities – 40GB and 100GB – plus USB hosting, making it a credible portable photo album.
Both go on sale in June, with the 40GB version selling for around £450 and the 100GB model around £600. Both prices are very much TBC. Get the full detail in our July issue, out June 3rd.