Halo 5's Forge mode is coming to Windows 10 – but not Halo 5 itself
Microsoft will port the creation tools, not the campaign or multiplayer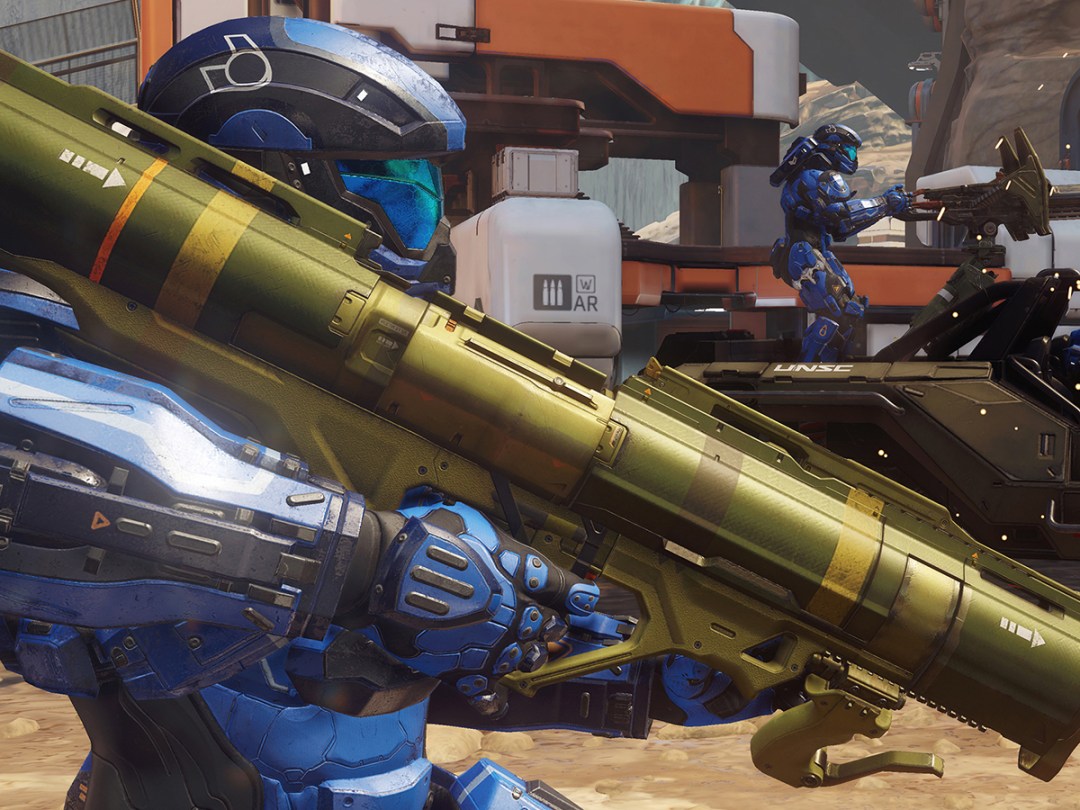 When we think of Microsoft's beloved Halo series, we think about the hours poured into multiplayer combat – whether local or online – or the epic narrative campaign modes starring Master Chief and other armored heroes.
But there's another mode that has gradually grown in appeal: Forge. Debuted with Halo 3 in 2007, the creation mode moves beyond mere level building and lets creators design their own play modes and epic worlds to explore. And now it's coming to Windows 10 later this year.
Just the Forge mode, that is. We haven't seen a full-fledged core Halo game on PC since Halo 2, and it looks like we still won't: Microsoft will bring Forge – Halo 5: Guardians Edition to Windows 10, but not the complete Halo 5: Guardians experience seen on Xbox One in late 2015.
The standalone Windows 10 version of Forge will be completely free, says Microsoft, and it'll add features like keyboard and mouse support for precise building, support for up to 4K resolution, and the ability to play Forge creations right on your PC with friends. Created content can also be accessed via Halo 5: Guardians on Xbox One.
For existing Halo 5 fans with a Windows 10 PC, Forge – Halo 5: Guardians Edition gives them a potentially better way to create while maintaining interconnectivity with the Xbox One game. And for PC users who don't already have Halo 5, it could bring a whole new generation of creation game fans (see Minecraft) into the fold.
Still, it's curious that Microsoft isn't bringing the full Halo 5: Guardians to PC as part of the process. They did something kind of similar with Forza Motorsport 6: Apex, opting to shift the premium Xbox One game into a new free-to-play format for PC, so maybe this is another experiment in that fashion.
Hopefully, though, this is just the first announcement and we'll see a full PC version of Halo 5 revealed with E3 2016 on the calendar for next month.
[Source: Major Nelson]