Google's just given the world unlimited photo storage
It's free. It's infinite. And it's available today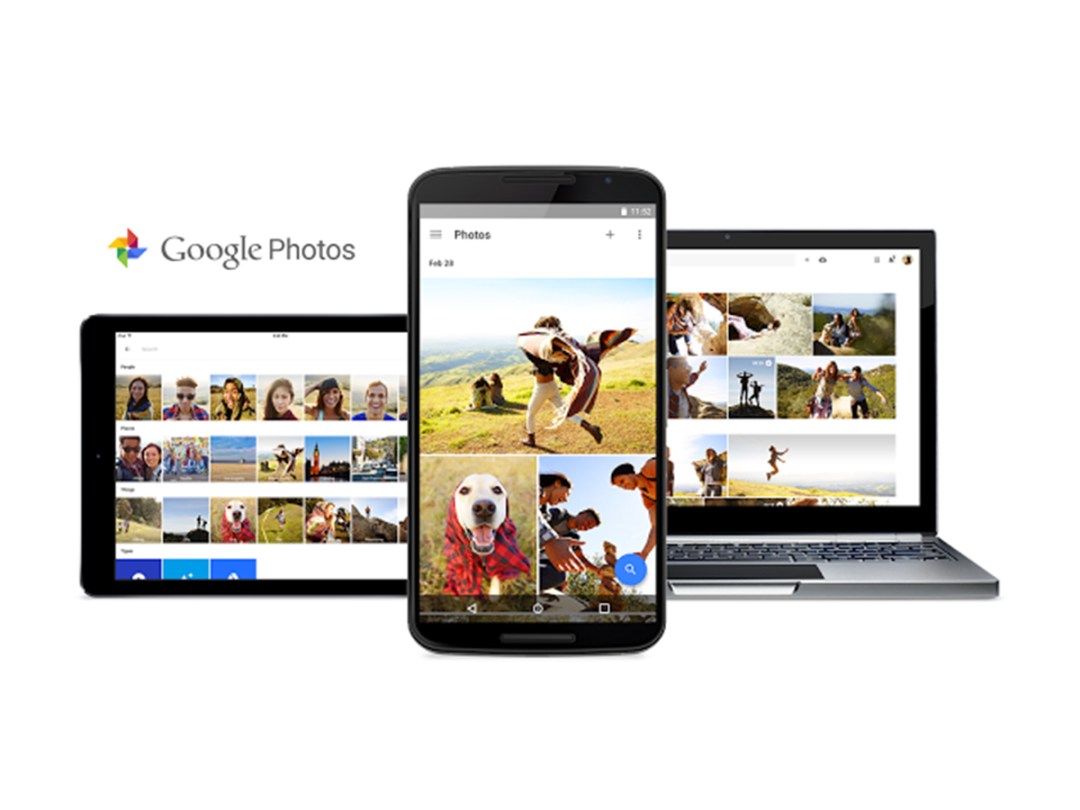 Like photos? Then Google's your new best friend.
The tech giant is giving everyone in the planet (or rather everyone with a Google account, which is close to the same thing) unlimited storage for all of their photos and videos for free, for ever and ever, via its new Google Photos app.
The announcement, which had been widely rumoured, was made yesterday at Google's I/O 2015 developer conference. And it's fair to say that we're pretty excited about it.
All those times when you run out of space for new videos on your phone? Gone. All those photos living on assorted hard drives and SD cards and USB sticks? Combined into one vast digital gallery. 
It's available on Android, iOS and web, meaning that you can easily back up photos from all of your devices in one place. These photos will then be browsable in a distinctly iOS-like scrollable timeline, which can be zoomed out to encompass months or years as you wish. 
And there's more. 
The software is super-smart, using machine learning to automatically organise your snaps based on time, places, people etc without you needing to do any tagging. That already makes it smarter than we are – we're rubbish at organising our own photos – but that's not even the half of it.
You'll also be able to use search terms to find specific snaps, again without them having been tagged. Onstage at I/O Google's Anil Sabhrwal demoed a search for "snowstorm in Toronto" which, indeed, pulled up the relevant pictures from within Sabhrwal's feed.
There are also basic editing options built in to the program. It's not Photoshop, but you'll be able to lighten, crop and so on.
Finally, Google Photos is awash with sharing features: it looks super-simple to share to Twitter, Instagram and the like, while sharing multiple photos at once is as easy as clicking and dragging.
There are a few caveats: it'll only apply to photos of up to 16MP and videos of up to 1080p. You can upload files bigger than that, but they'll either be downsized or will take up your regular Google Drive space. So while Photos will support a multitude of formats include various RAW filetypes, you're not going to be filling it with uncompressed 24.3MP snaps from your new Nikon DSLR.
That said, 16MP is still more than big enough for pretty much all online uses and for printing good quality pictures of about A3 size. Which should satisfy most people.
The service is now live and you can sign up for it here. More information can also be found at Google's blog.