Google launches Inbox, a smart Gmail manager for Android and iPhone
It's currently available only via invite, so better hope you know someone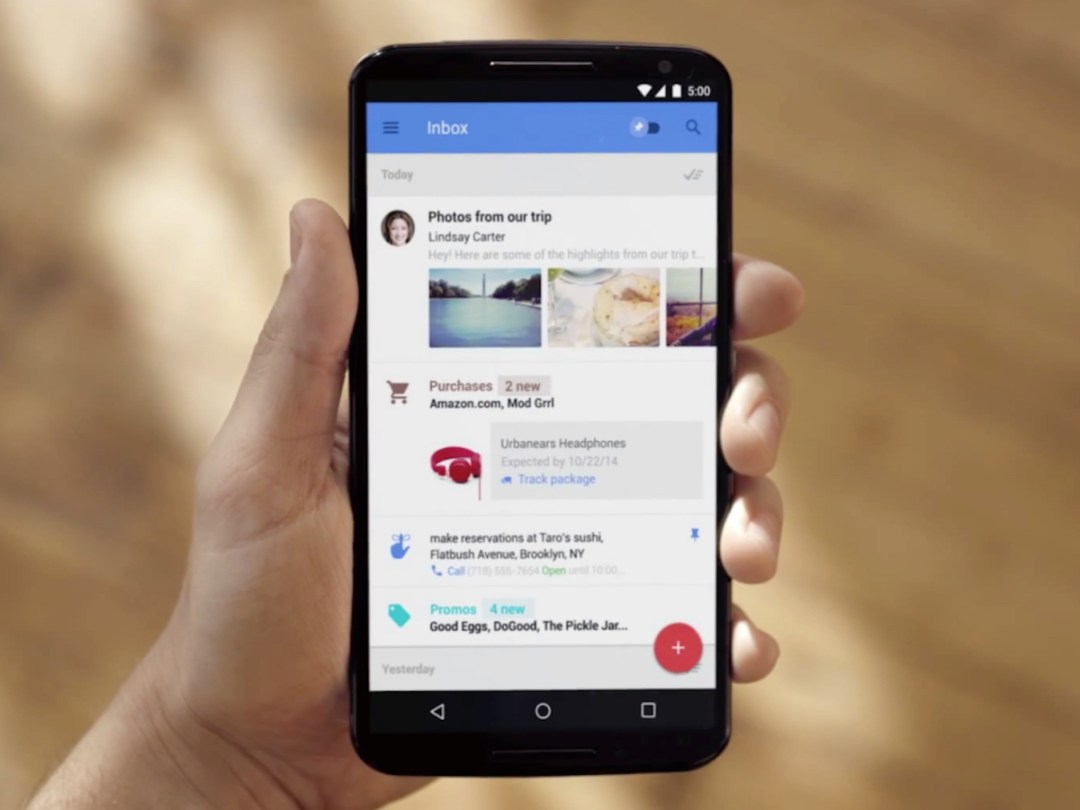 Tired of the traditional inbox? Email triage apps like Mailbox let you easily sort your messages, but Google thinks it has a new way forward with Inbox, a smarter, simplified way to access Gmail.
Available on Android and iOS, Inbox brings a dash of Google Now magic to the Gmail experience, highlighting important messages in an easy-to-read feed, bundling together complementary messages, and bringing in helpful elements that can get you in and out of email faster.
For example, Inbox can pull in real-time flight status info and package location details, as well as bring in a map of a mentioned location. Inbox not only simplifies what you see, but goes the extra step to make sure you don't have to search around for what's next.
You can also add your own Reminders, so Inbox is not only your email inbox, but also a main hub for everything essential going on at any given time. And indeed, it has Mailbox-like swipe controls for hiding away emails for a certain time, or even for when you get to a certain location.
Ready to try out Inbox? Well, that's the tricky thing – it's not yet on Google Play or the App Store. In fact, it's been soft-launched as an invite-only app, with the first round of users able to bring in their friends, as well.
But if you're really desperate, you can apparently bug Google for a faster invite by bugging them at [email protected].
[Source: Gmail Blog]
READ MORE: Fully Charged: Smart luggage weighs and tracks itself, Gmail for Android will support external accounts, and new Doctor Who game teaches coding