The Galaxy Book is a slicker, Samsung-ier Surface
Updated S Pen is made of the write stuff, too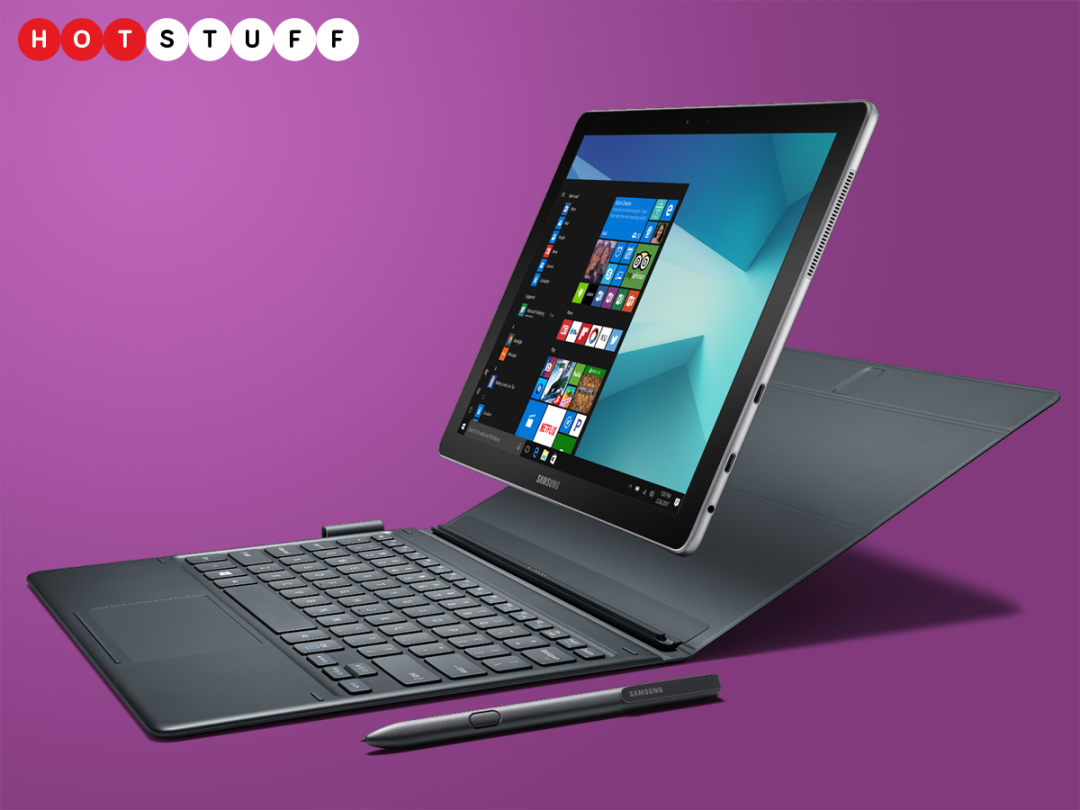 Wait, didn't Samsung try this kind of thing before?
Yep, and not too long ago, either. The TabPro S was a pretty decent first try at a Windows tablet with convertible cunning.
Problem was, the keyboard wasn't great, connectivity was limited and it didn't come with a stylus – so basically, it lacked the things you need to take on the might of Microsoft's Surface range and actually win.
This second attempt, though? We get the feeling Samsung's David just found a convertible-shaped rock to take out Microsoft's hybrid goliath.
OK, what makes it a Surface-killer, then?
It's skinny, it's shiny, it's rocking an OLED display (or at least the 12in version is) – what's not to like? It's only 6mm thick and weighs less than 800g, yet still packs in the full desktop version of Windows 10.
An Intel Kaby Lake CPU and super-speedy SSD storage should also help it keep up with just about any desktop task you can throw its way, including photo editing – which will really take advantage of the 2160×1440 resolution.
The TabPro S didn't come with a stylus, but you'll find an updated S Pen in the box here – and it's a doozy. It's thicker and more pen-like, instead of stick-shaped, so should feel more natural when you're writing, and a rubber nib should feel more like you're writing on paper than sribbling on a screen.
I'm more of a typist than an artist. Anything here for me?
Not even the occasional doodle? Shame. Not to worry, though: the TabPro S's flakey keyboard has been completely redesigned, ditching the row of awkward function buttons at the top and adding a lot more travel to the keys. It won't feel like trying to tap on a table any more – you'll actually get some feedback as you type.
There's no Bluetooth to worry about, and no battery to recharge, either. It hooks up to the tablet with propritary magnets, and then you're good to start writing.
And when I'm done with work?
Aha! When you reach that glorious time of the day, you get to revel in the glory that is HDR video. This might be one of the first Windows tablets around that'll show you beautiful bright whites side-by-side with deep blacks and rich contrast, as long as you can feed it the right content.
If any of that whets your Windows whistle, you can head over to our hands-on review of the Galaxy Book, straight from Mobile World Congress. Want to actually buy one? Better get in line – Samsung isn't talking prices or dates just yet, but you can bet there won't be too long to wait.