Gadget flashback – Sony Walkman
Like legendary and iconic, the word revolutionary is frequently attached to gadgets that haven't really earned those stripes. But Sony's Walkman reall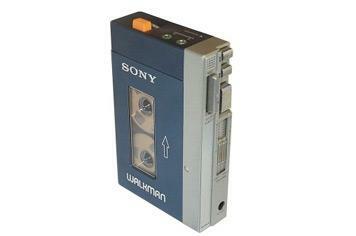 Like legendary and iconic, the word revolutionary is frequently attached to gadgets that haven't really earned those stripes. But Sony's Walkman really did change the way we listened to music. Suddenly, we had the ability to add a customised soundtrack to every step of our lives. It was, in a very real sense, a revolution, an icon and a legend.
1979 – L2
There was some confusion over what the first commercially available stereo cassette player would be called. In the States, it was a Soundabout, in Sweden it was a Freestyle, in the UK it was a Stowaway and in Japan, it was a Walkman. The latter caught on globally – and the L2's compact form became one of the most copied gadget templates of all time. Sony continued to innovate on the theme, introducing auto-reverse, anti-rolling mechanisms, remote control, pop-up eject, AM/FM radios (later with digital tuners and preset stations) and bass boost, among others. There were zillions of imitators, but the Walkman brand was the hallmark of original cool.
When CDs first appeared, they elicited gasps of futuristic wonder, but the D-50 – for all its miniaturisation technology – failed to fit any reasonably-sized pockets, particularly since it relied on an external battery pack for juice, and was prone to skipping even when its owner wasn't. Later models buffered music on in-built memory, lost the sharp edges and monstrous bulk, had decent battery life and happily adorned your belt. They ended up looking pretty slick, but the belt look never caught on.
Recognising that one of the other reasons people had clung on to their cassette collections was the ease of creating dubs and mixtapes, Sony's MiniDisc format attempted to bridge the gap between digital quality and simple recording. Although the 74-minute discs recorded a magnetic analogue signal, shop bought albums were digital and few owners knew there was a difference. Actually, few adopted MiniDisc at all; it was swiftly usurped by the onset of digital music files. Sony tried to resuscitate it with NetMD – but hobbled by the awful SonicStage software and ATRAC file format, it was destined for the gadget scrapheap.
Sony's first true hard-disk player was also tied to the company's proprietary software and file format, and failed to deliver an intuitive UI in a post-iPod world. The HD3 added MP3 support, while the HD5 finally addressed the controls. Eventually, Sony admitted defeat and dropped both SonicStage and ATRAC. Its new players consistently excel in our tests, and the addition of OLED screens and noise-cancelling technology has also given them an edge.
The W800 wasn't the first phone from this illustrious partnership, but it was the first Walkman branded handset when it bounced on to the mobile scene in its jaunty orange and white threads. And there was plenty of evidence of foresight from the 3.5mm jack socket to the flight mode. It also claimed 30 hours of music playback and boasted a 2MP cam with autofocus and video. It ruled.