Fully Charged: Vice City remade in GTA5, and Spotify head's snide Apple Music rebuttal
After a day full of Apple news, here are some (mostly) unrelated tech tidbits
Vice City recreated in GTA5
It's been nearly 13 years since Grand Theft Auto: Vice City came out, and still we have pastel-drenched flashbacks of its amazing '80s world. But if you have Grand Theft Auto V on PC, you'll be able to take a spin around an updated version of the titular terrain thanks to a player created mod.
You can catch a first glimpse at the work-in-progress above, which lacks essential elements like other people, vehicles, and that fabulous era-appropriate soundtrack – but the heavy sunset and familiar locales are already bringing back all those old feelings. And Rockstar? Vice City wouldn't be a bad place to revisit in an official capacity, of course.
Spotify CEO's Apple Music response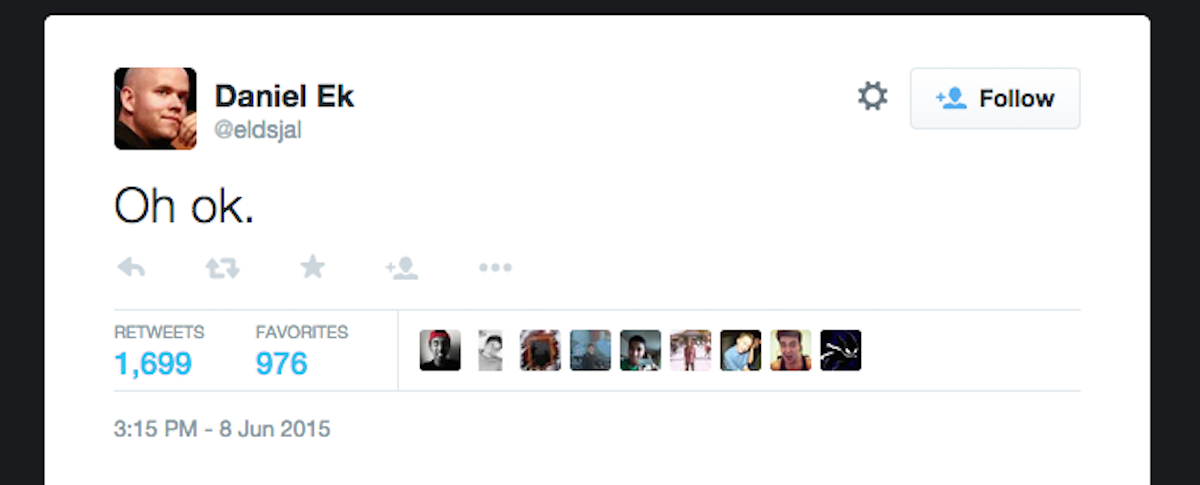 If yesterday's Apple Music reveal left you a little underwhelmed, know that you're not alone. In fact, Spotify CEO and founder Daniel Ek had a rather snarky response of his own on Twitter (see above), if we're drawing conclusions based on timing. Oh, and the fact that it was deleted after racking up quite a bit of attention. Daniel – don't you know the Internet never forgets?
[Source: The Verge]
Mega Man Legacy Collection revealed
Capcom has turned more of its attention towards re-releases of classic games of late – case in point, three of its four games being shown at E3 next week are remastered editions. The latest to be announced is Mega Man Legacy Collection, which compiles the first six games in the series for current-day platforms.
The set includes Mega Man through Mega Man 6 in one downloadable package, running in HD and packaged with leaderboards, a challenge mode, and behind-the-scenes artwork. Capcom says the set will release this summer for Xbox One, PlayStation 4, and PC, with a Nintendo 3DS version following in the winter.
[Source: YouTube]
The Martian trailer
Here's the first trailer for The Martian, a surely harrowing film about an astronaut presumed dead and left behind during an aborted mission to Mars – who must then survive upon the harsh terrain.
It's from Ridley Scott, director of Alien and Blade Runner, which gives it a serious amount of automatic cred, plus it has a rather impressive cast beyond Matt Damon as the titular spaceman. The Martian is expected to hit cinemas this November.
[Source: YouTube]