Fully Charged: Spacecraft lands on comet, Samsung's gold-covered curved TV, and converting a PlayStation TV back into a handheld
Our morning roundup has all the tech news you need to begin the day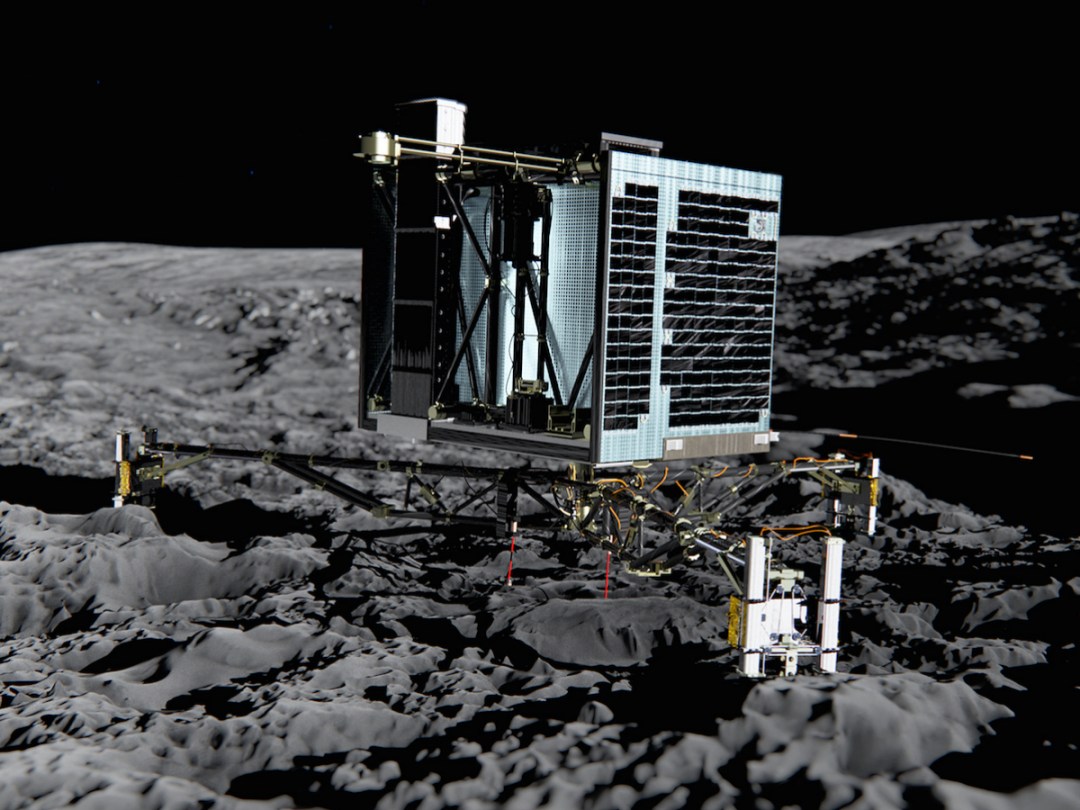 Spacecraft successfully lands on comet
If you're tuned into social media, you probably got a strong whiff of this news all over your feeds yesterday, but if not: the European Space Agency landed a spacecraft on a comet following 10 years of travel.
ESA's Rosetta orbiter dropped the lander towards a comet named 67P/Churyumov–Gerasimenko, and seven hours later, it touched down and made contact back to Earth. Unfortunately, the built-in harpoons added to anchor the lander to the surface failed to launch, and the craft may have bounced away from and back to the comet in the time since.
Here's hoping that the spectacular thrill of the landing hasn't been dashed by a surprise malfunction, but whatever the case, it's a major accomplishment for the space agency and should provide plenty of data and insight on topics as significant as the construction of our solar system.
READ MORE: Virgin Galactic's SpaceShipTwo explodes in California test flight
Samsung's gold-covered curved TV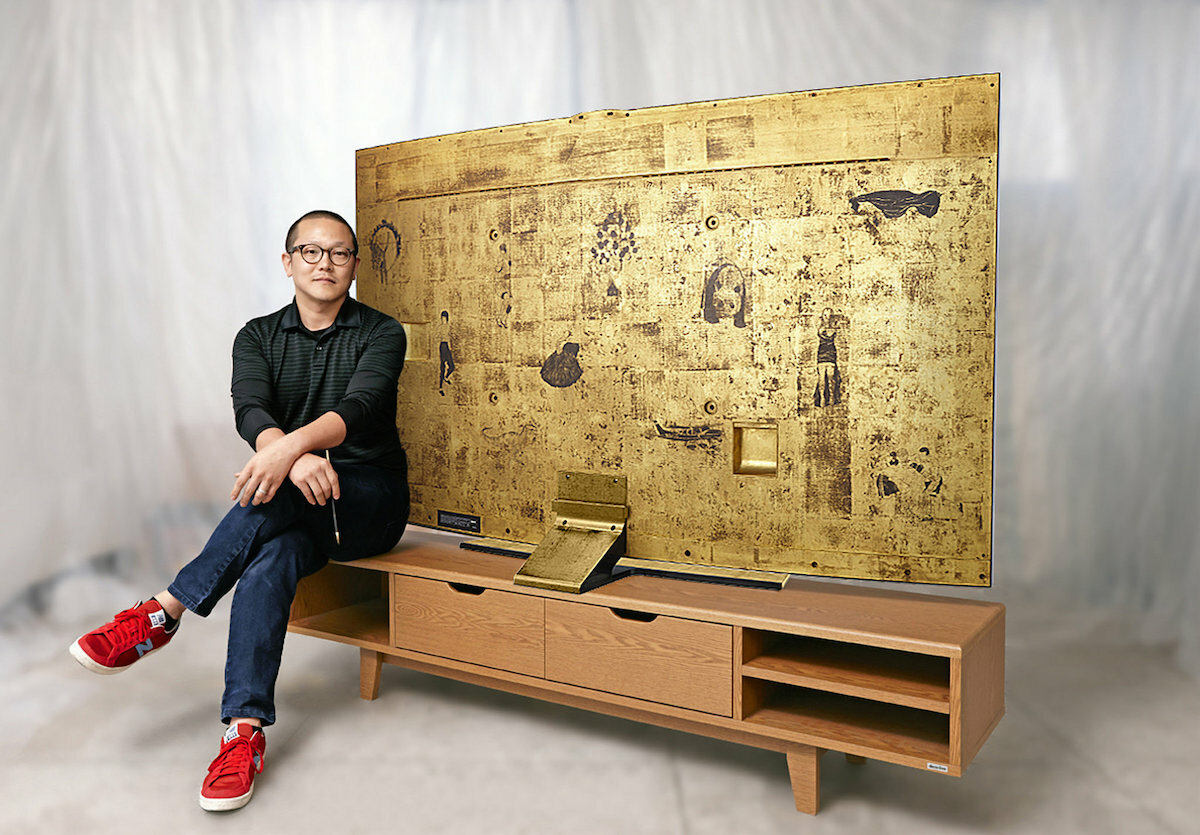 To raise money for a medical charity and turn some heads in the process, Samsung commissioned Korean artist Sung Yong Hong to slather the back of a 78in curved UHD TV with gold lacquer paint and add images inspired by the history of televised entertainment.
The set will be auctioned off by Christie's in Hong Kong, but will first be displayed from 20 November at the Hong Kong Convention and Exhibition Center. Proceeds from the auction benefit Orbis, which aims to promote access to quality eye health care.
[Source: Samsung]
READ MORE: Got a curved TV? Samsung now makes a curved soundbar to match
Turn the Playstation TV back into a handheld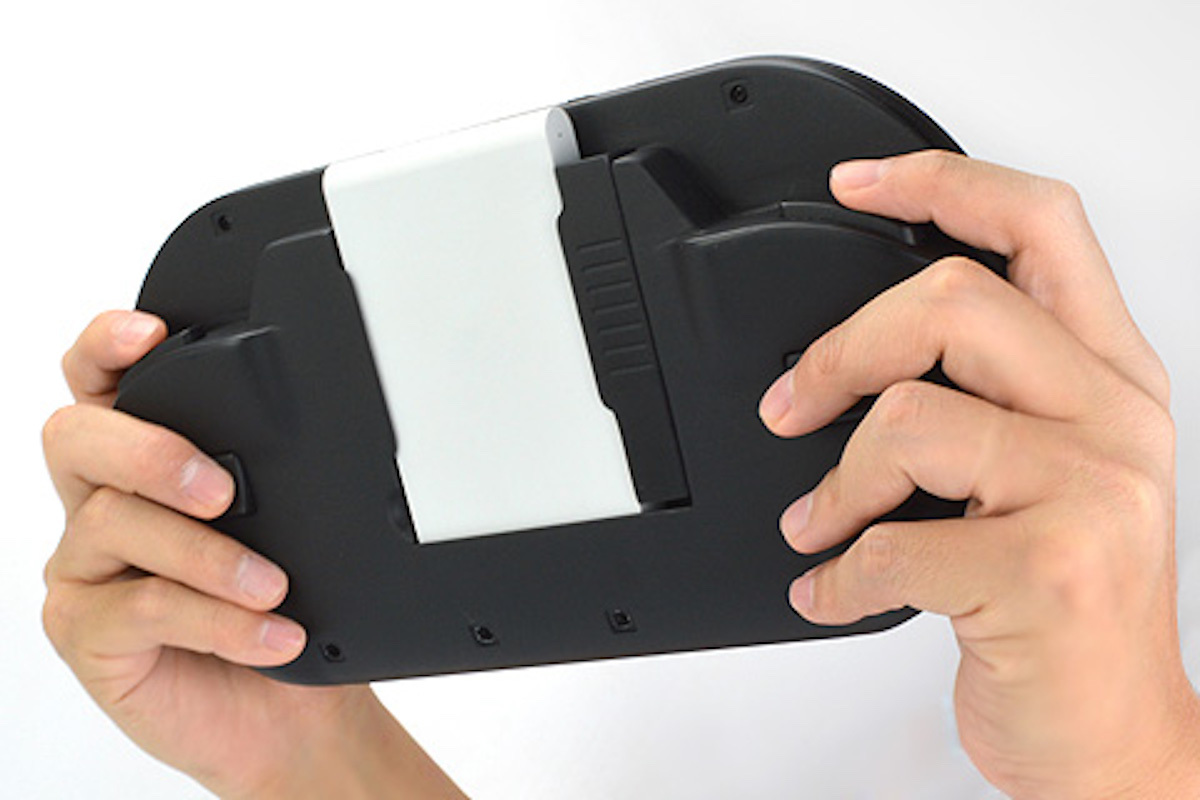 Well, this is baffling. Sony's new PlayStation TV, launching tomorrow in the UK, is essentially the cheap home console version of the PlayStation Vita handheld, albeit without compatibility for many of the Vita's best games. And the aftermarket DekaVita7 takes the PS TV, wraps a large plastic shell around it, and thus turns it back into a portable system. Wait, why?
We can't answer that question. Sure, the DekaVita7 offers a larger display than the Vita – it has a 7in IPS LCD, whereas the Vita has just a 5in display – but it lacks touch interactions, is compatible with a small portion of the Vita game library, and scraps the relatively precise design of the Sony handheld in favor of a big slab of plastic.
It's priced at nearly £125 in Japan, where it'll apparently launch next spring. But only if there are enough pre-orders to satisfy creator GameTech's manufacturing targets; otherwise "the project will be abandoned." Good luck with that.
[Source: GameTech via Polygon]
READ MORE: Sony PlayStation Vita Slim review
The Simband dev kit is an enhanced Gear S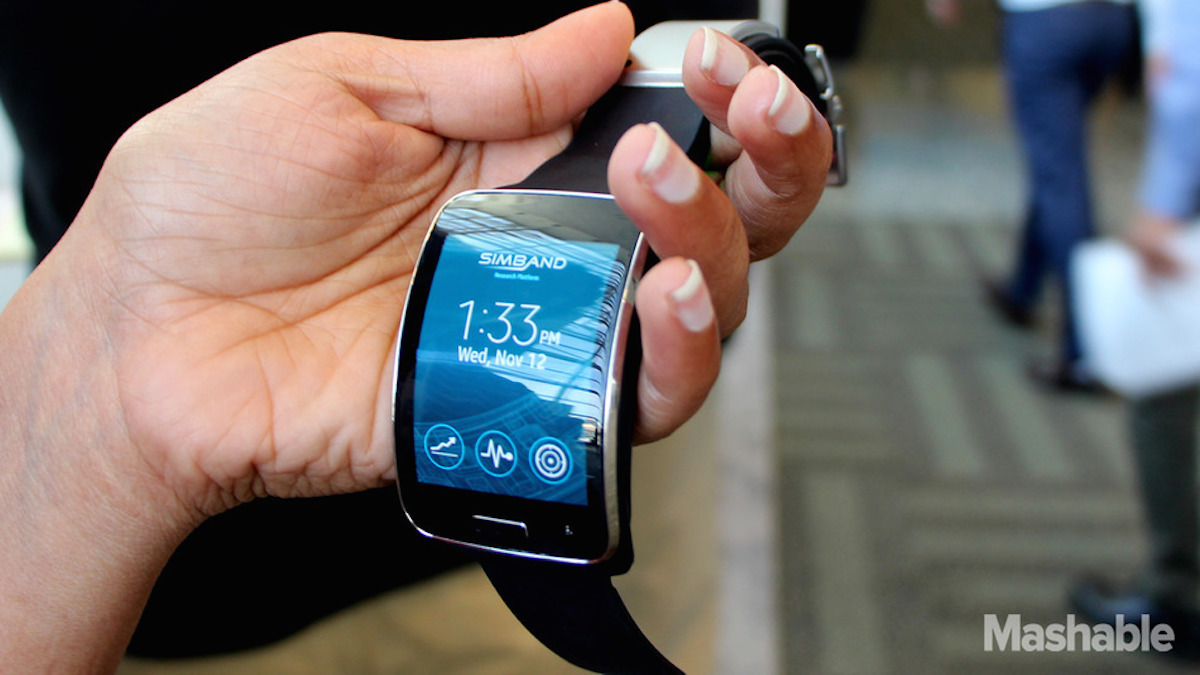 Samsung hopes to bring on a variety of hardware and software partners for its health platform, and the Simband is the company's ideal for what a wellness-centric wearable should look like. And in its current iteration, designed to give developers something to work with, it looks pretty well identical to the Gear S smartwatch at a glance.
Granted, there's more to it on the inside part of the strap, with numerous modular sensors included to measure things like heart rate, oxygen and CO2 levels, EKG levels, and quite a bit more. On the outside, however, it looks just like the Gear S, with the same large, curved screen. But this isn't quite consumer-ready tech yet, and the current Simband won't be sold: it's simply a reference for developers that'll get them thinking about Samsung's plans in the space.
READ MORE: Samsung makes health monitoring push with Simband and cloud-based platform