Fully Charged: Pebble Time smashes funding goal, GTAV PC delayed again, and Power Rangers goes gritty
Begin the day by loading your brain up with the latest tech and gadget news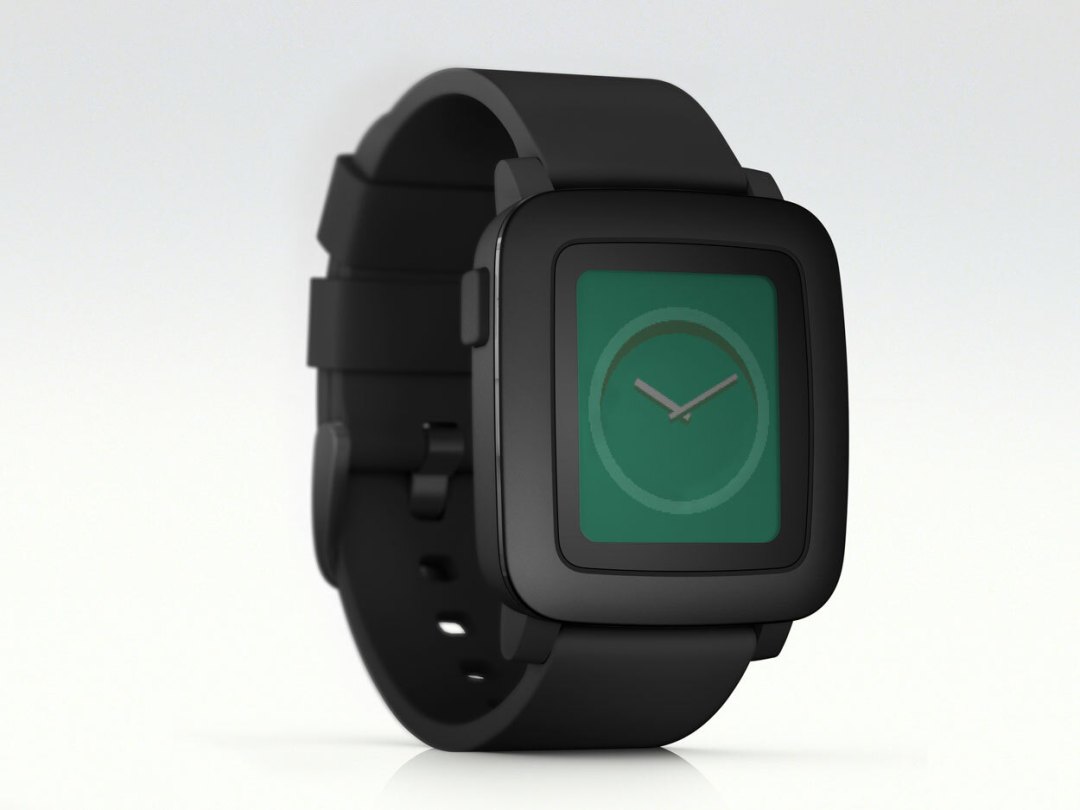 Pebble Time surges on Kickstarter
Pebble surely didn't need Kickstarter to fund its latest watch, but the decision to return to the service for its second-gen wearable has paid off big. As of this writing, less than a day after its launch, the crowdfunding campaign has pulled in more than $7.8 million (£5 million) on a goal of just US$500,000 (about £324,000). That comes from almost 37,000 backers, all of which are getting at least one of the company's new colour-screened e-paper watches.
The Pebble Time promises upwards of seven days of battery life, along with the new user interface, and you can still back the campaign and get a watch for the discounted price of US$179 (about £116) as of this writing. Once those sell out, we imagine the standard price of $199 (~£128) will appear, but at least you'll still get the watch earlier than the average consumer.
[Source: Kickstarter]
Grand Theft Auto V PC delayed (again, again)
First it was late 2014. Then it was 27 January. And then it was 27 March. But now Rockstar Games says the PC version of Grand Theft Auto V will finally launch on 14 April. Once more, Rockstar claims the reason is a need for added polish, but do we dare believe the new date this time around?
Luckily, it'll launch with Grand Theft Auto Online's new Heists built in, and the four-player co-op events are first coming to consoles on 10 March. So if you're planning to play on any other platform than PC, you can do so in a couple short weeks. Otherwise, it's mid-April… hopefully.
[Source: Rockstar Games]
Gritty Power/Rangers fan film
Well, this is a surprise: noted music video and film director Joseph Kahn put together a 14-minute Mighty Morphin' Power Rangers fan film called Power/Rangers, and better yet, it stars Katee Sackhoff and James Van Der Beek. Only, unlike the vibrant colours and campy tone of the classic TV series, this brief film aims for a dark, grim, and gritty aesthetic.
Producer Adi Shankar, of The Punisher: Dirty Laundry and Venom: Truth in Journalism fan film fame, is behind this latest tribute flick. It's not officially licensed, of course, and property owner Saban has already forced the uncut Vimeo clip offline. The YouTube one above is working as of this writing, although it's not as raw as the other. Surely you can find it if you look hard enough, though.
[Source: YouTube]
Street Fighter V beta test announced
Anxious to get your hands on Street Fighter V for PlayStation 4 or PC? You won't have to wait quite as long as expected, thanks to the announcement of an online multiplayer beta test for Capcom's anticipated sequel.
North American players will apparently get in automatically by pre-ordering the game, although it's currently unclear how the rest of the world will gain access to the test. We imagine there will be more than one way in, and all of that info should come shortly. Also, as previously hinted, long-unseen series favorite Charlie Nash will appear in Street Fighter V, with the new trailer above showing his refreshed look.
[Source: Capcom]