Fully Charged: Limited Uncharted 4 PS4 bundle revealed, and Amazon Echo gets Spotify
Load up on the morning's top tech news leftovers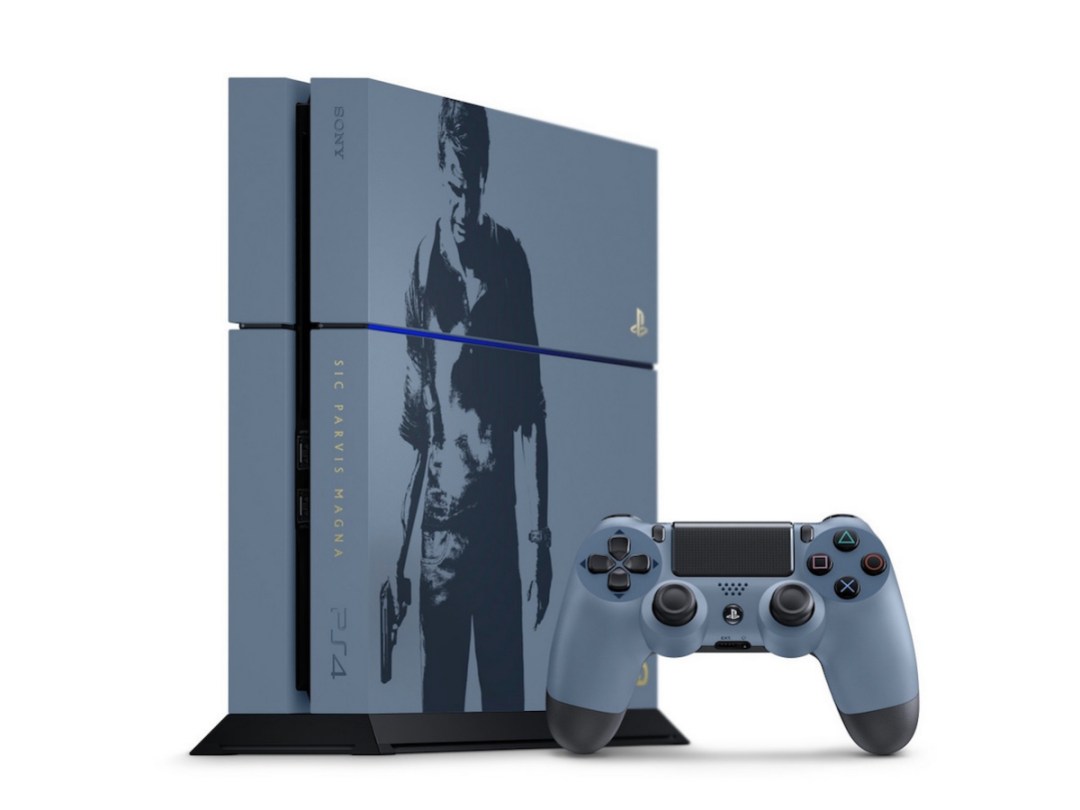 Limited Uncharted 4 PS4
Been holding out on buying a PlayStation 4 until Uncharted 4: A Thief's End comes out? Well, if you're truly a Nathan Drake super-fan, your patience may be rewarded by the release of this Limited Edition Uncharted 4 PS4 console bundle.
As the image shows, it comes with a Gray Blue PS4 (500GB) with a silk-screened Nathan Drake visage on the front, along with gold Uncharted and PlayStation logos, plus you'll find "SIC PARVIS MAGNA" ("Greatness from small beginnings") emblazoned along the side. That's the phrase found on Drake's ring in the game, but you already know that… right, die-hard?
It comes with a Blu-ray copy of the game, along with a matching DualShock 4 controller, and will be out on 29 April in the UK (27 April elsewhere in Europe and 26 April in the U.S and Canada). The controller will also be sold separately in early March, and at least the U.S. and Canada are getting a Gray Blue version of the Gold Wireless Headset too. A custom Uncharted 4 audio mode will be available for PlayStation headsets in the Companion App when the game releases.
[Sources: PlayStation.Blog US and EU]
Amazon Echo adds Spotify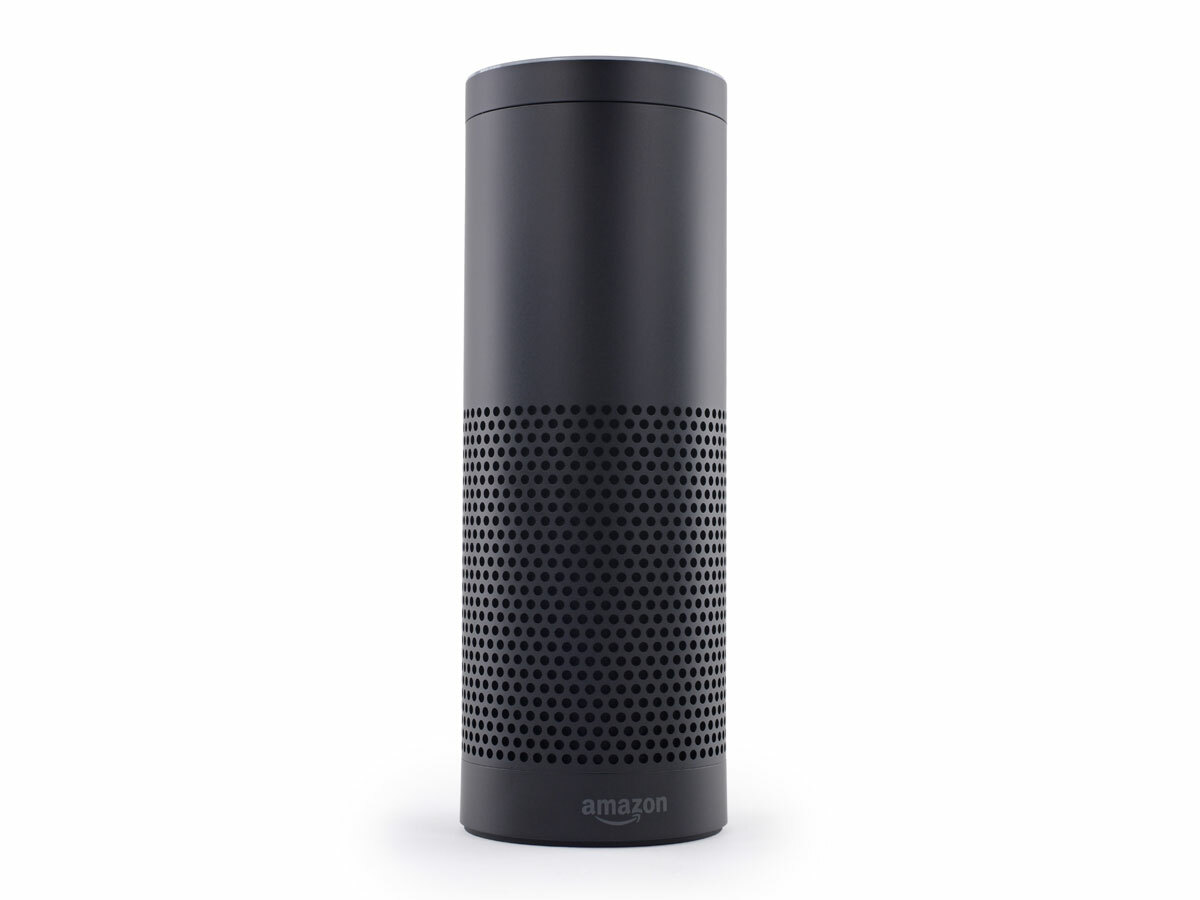 Amazon's Echo home speaker has become more and more useful since launching in late 2014, as virtual voice assistant Alexa builds up her abilities, and now the company has added official support for Spotify playback to the speaker.
Spotify Premium subscribers can pull up albums and tracks just via voice commands, and it's the first of the unlimited streaming services to get this level of support within Echo. Given that Amazon's own Prime Music service has only a fraction of the available tracks as Spotify, that's a smart move for keeping customers happy – and potentially drawing new ones in, too.
[Source: The Verge]
Apple owes patent troll $626 million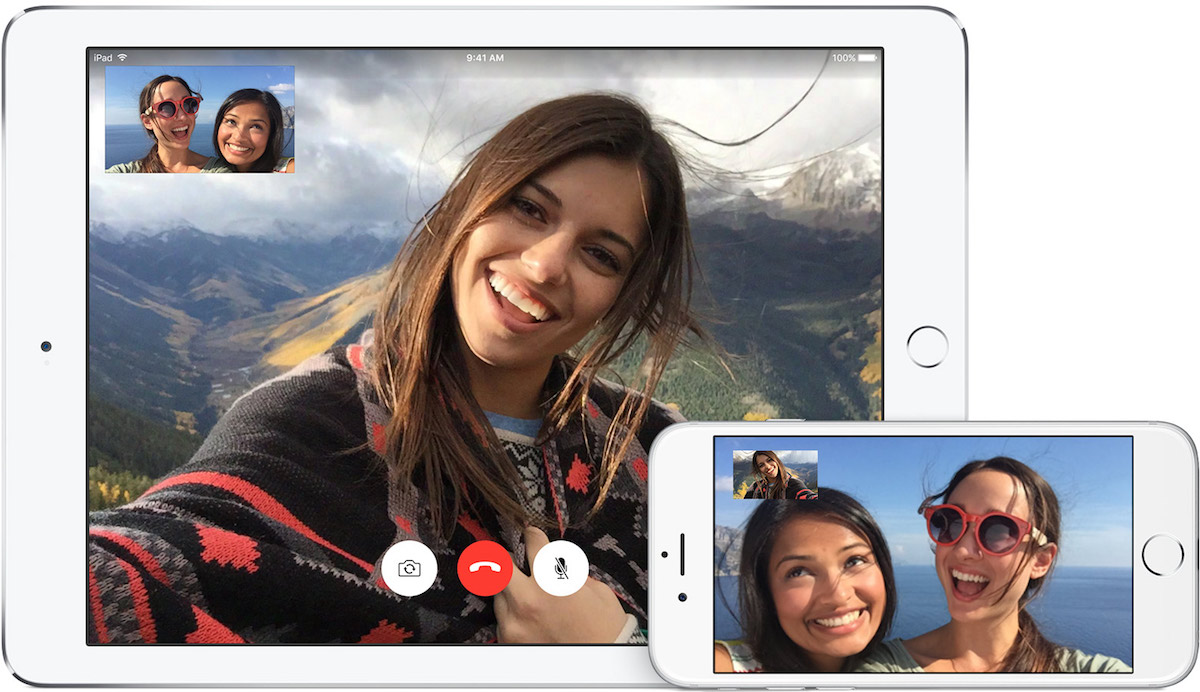 Apple might have scored a big payday from Samsung late last year, but the company has some legal troubles of its own: an East Texas Federal District Court in the U.S. just awarded VirnetX, a patent holding company that doesn't actively develop products (read: a patent troll), US$625.6 million (about £430 million) for Apple's infringement on its intellectual property.
The infringement pertains to FaceTime, iMessage, and VPN functionality, all of which utilize security features deemed too similar to those that VirnetX holds patents for. A previous verdict of US$368.2 million against Apple was vacated on appeal, but this damages retrial generated the much larger sum.
According to CNN Money, Apple has tweaked its software to avoid any further infringement claims, but that won't save the company from paying this huge amount for past usage.
[Sources: Apple Insider, CNN Money]