Fully Charged: Jolla Tablet preorders begin, and LG trolls Samsung over limited Note 5 release
Here's the tech news you ought to read before getting Friday started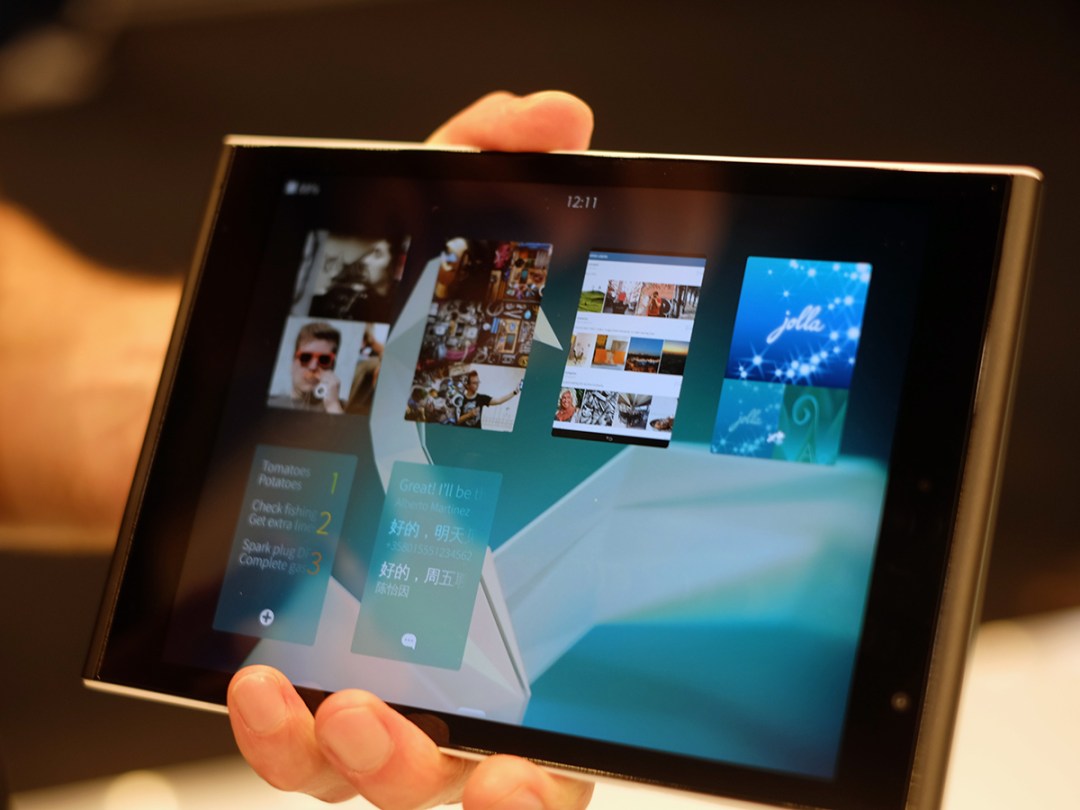 Jolla opens Tablet preorders
Jolla is doing something different with its Tablet, which runs the unique Sailfish 2.0 operating system. It'll run Android apps, but the OS looks and feels completely unique otherwise. The company racked up more than US$2.5 million (almost £1.6 million) in a crowdfunding campaign, enabling them to bring it to life, and now they've opened up a limited number of preorders to everyone else.
You can grab a 32GB version of the Tablet for €267 or a 64GB model for €299, with both slated to ship at the end of October. The device is powered by a 64-bit quad-core Intel Atom processor, with 2GB RAM, a 7.85in IPS display running at 2048×1536 (330 ppi), and a microSD slot. We went hands-on in March and found it an interesting tablet experience, so be sure to read our preview.
LG's sick Galaxy Note 5 burn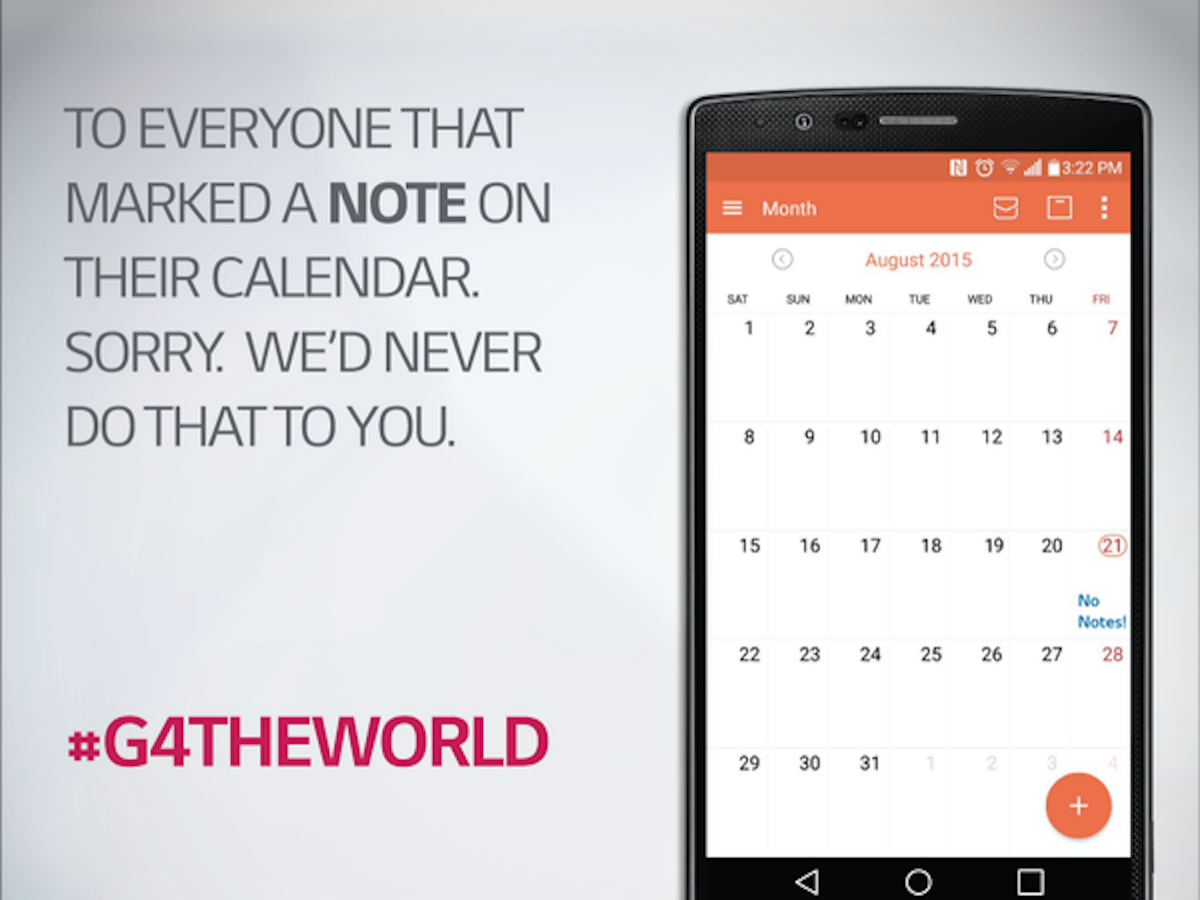 A lot of people are upset about Samsung's decision not to release the Galaxy Note 5 in Europe and some other territories. We're bummed, certainly, but there's not much you can do at this point but hope they change their mind – or grab an international version, if it works with your carrier of choice.
Still, that didn't stop LG from taking a swipe at Samsung. The company's Twitter account for Jordan posted the above image (cropped) that says, "To everyone that marked a note on their calendar. Sorry. We'd never do that to you." And it says, "No Notes!" on today's date on the G4's calendar app, as that's when the Note 5 hits North America and elsewhere.
Well played, LG. We can't wait to see Samsung's response.
[Source: Twitter via Android Authority]
Bing beats Now On Tap
Now on Tap is one of the most intriguing aspects of Android 6.0 Marshmallow, but Microsoft went and beat Google to the punch this week with its updated Bing Search app on the platform. It lets you long-press your home button to access a Snapshot, which has information that ties into whatever you're browsing. While perhaps not as comprehensive as Google's impending offering… you can actually use it now. So give it a shot.
[Source: YouTube]
See London's planned sky pool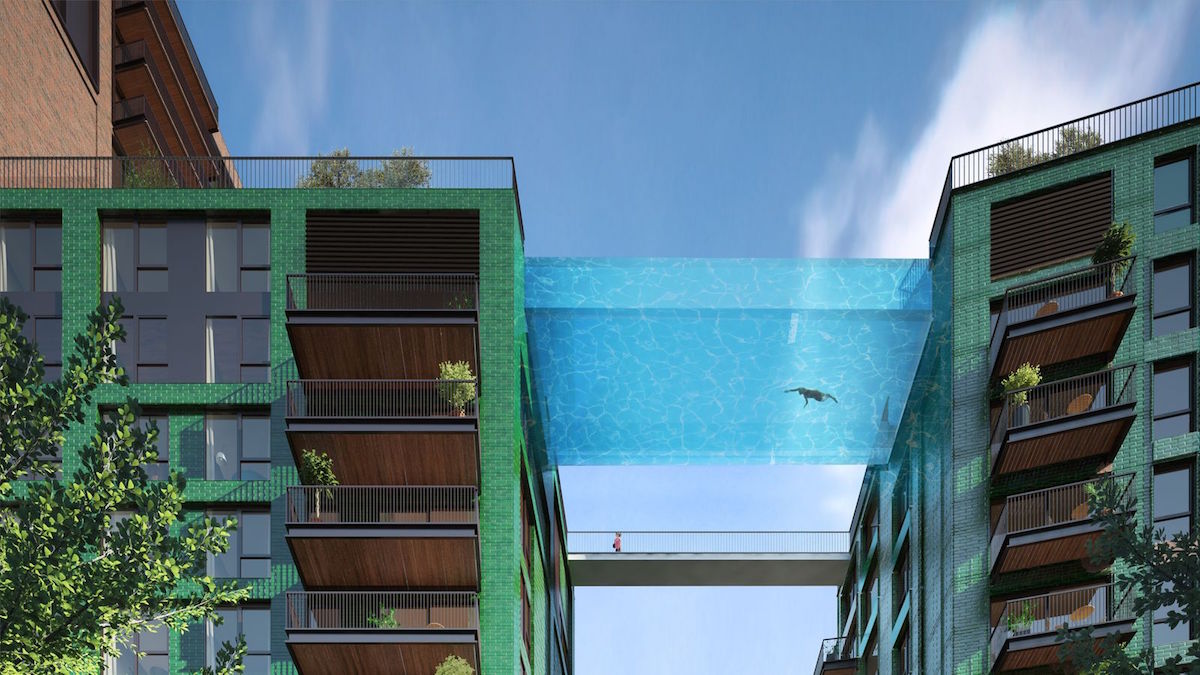 Have gobs of money stockpiled somewhere? Then maybe you'll have a chance to swim in London's planned "sky pool," part of the Embassy Gardens condo development in Battersea. It's a 25 meter-long pool comprised of thick glass floors and walls, found suspended between two buildings 10 stories off the ground. Apartments start at £602,000 in the complex, so… good luck with that.
[Source: The Guardian via The Verge]