Fully Charged: Griffin brings MagSafe to 2015 MacBook, and Samsung debuts 2TB portable SSD
Load up on the morning's top tech news
Griffin's adapter brings MagSafe to MacBook
Last year's ultra-thin MacBook is a beautiful and nicely capable laptop, and it's future-thinking with its USB Type-C port – but it dropped some of the niceties of past models. For example, the breakaway MagSafe power connector that would detach if yanked, saving your precious notebook from being pulled off a desk or table.
Luckily, third-party manufacturer Griffin just debuted the next best thing: a magnetic BreakSafe USB-C power cable that detaches when tripped, just like Apple's old MagSafe ones. It's a six-foot cable priced at US$40, and features a half-inch connector that you can leave in your laptop when you don't need that Type-C port. And it works with the Chromebook Pixel, too, besides the new MacBook.
Samsung's new Portable SSD T3
What, you thought last year's Samsung Portable SSD T1 was impressive? Almost exactly a year later, the company has advanced its portable SSD so much that it's skipping normal naming conventions and launching as the Portable SSD T3. And it packs a punch, even though it's insanely tiny.
The SSD drive, which weighs less than 2oz and is smaller than three inches in both length and width, is available in sizes between 250GB and 2TB, offers transfer speeds of up to 450MB/second, and works with a wide array of devices – from computers to smart TVs and tablets. Oh, and it uses USB Type-C, too, so it's perfect for a MacBook. It'll be available next month, although a price hasn't been announced; don't be surprised if the 2TB version sets you back several hundred pounds.
[Source: Samsung]
Scalebound delayed into 2017
A few days into 2016 and we're already seeing game delays into next year? Amazing! The first victim is apparently Scalebound, the PlatinumGames and Microsoft Studios exclusive for Xbox One. It was first revealed at E3 2014 with a late 2016 release planned, but yesterday the studio revealed that it's just not going to make the cut this year.
"Scalebound is one of the biggest games PlatinumGames has ever created: an epic adventure filled with exploration and fantasy gameplay, inventive multiplayer, and action-packed battles on an unbelievable scale – all set in a beautiful and evolving world. It's the game our team has always dreamed of making," reads the post. "In order to deliver on our ambitious vision and ensure that Scalebound lives up to expectations, we will be launching the game in 2017. This will give us the time needed to bring to life all the innovative features and thrilling gameplay experiences that we have planned."
The dragon-centric action role-playing adventure left us a bit underwhelmed at Gamescom last year, due to its horrendously cheesy dialogue, but this is the latest game from Bayonetta and Devil May Cry director Hideki Kamiya – which is more than enough for us to stay optimistic 'til next year.
[Source: PlatinumGames]
Yahoo Screen shut down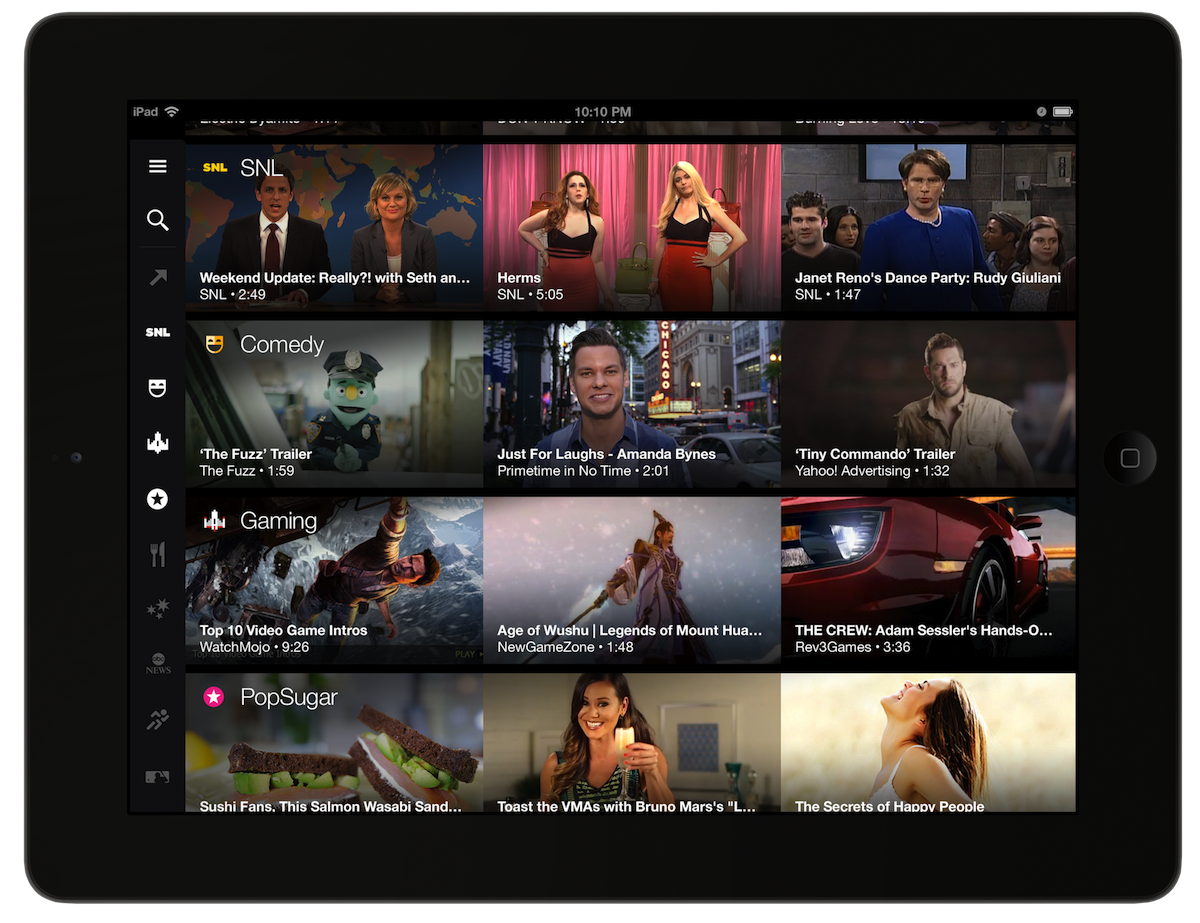 It might have bought comedy series Community an extra season, but the show didn't do much to extend the lifespan of its second home: Yahoo has shut down its Yahoo Screen video platform after more than two years of service. Variety reported the news on Monday, which the company confirmed with a statement.
Yahoo Screen didn't really have any other standout properties, despite angling for a Netflix-like approach with the Community acquisition: Yahoo had a US$42 million tax writedown as a result of its investment in the service. Remaining content will be spread elsewhere throughout the Yahoo service, but Yahoo Screen itself is done.
[Source: Variety]