Fully Charged: First Jurassic World teaser, Evolve's add-on maps will be free, and Google's Internet balloons can last for months
All the news you missed over the weekend, now in easily digestible chunks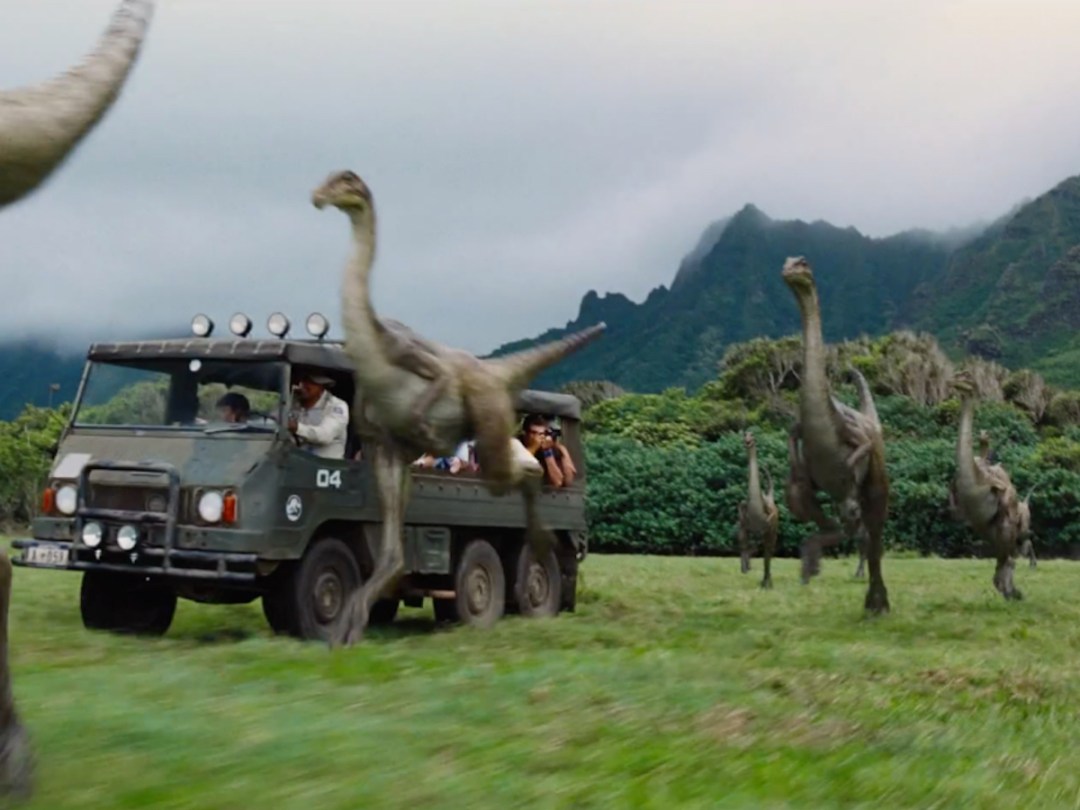 Jurassic World teaser released
The Jurassic Park franchise will return to cinemas after a 14-year breather – probably for the best following Jurassic Park III – next summer with Jurassic World, and over the weekend, Universal Pictures released the first teaser trailer for the film.
It doesn't show a whole lot, but you'll catch a quick glimpse of the new park's updated tech, as well as Chris Pratt as the lead character, a staff member at Jurassic Park. While short, the teaser only really has to capture your attention for a few days: a full-sized trailer is expected to debut later this week.
[Source: YouTube]
READ MORE: 25 best movie CGI effects ever
Evolve's add-on maps won't cost anything
We just posted our hands-on preview of Evolve, and now there's even more reason to be excited about February's co-op hunters-vs-monsters shooter: all of the post-release downloadable maps will be released free to all players.
In an era of pricey map packs and paid season passes, that's a welcome breath of fresh air. Turtle Rock Studios creative director Phil Robb confirmed the news to IGN, saying the development team decided, "We can't break the community up, so all of our maps will be free. We never want anyone to get booted off of a server because they haven't bought something."
Granted, not everything released for the game after the initial launch will be free: additional hunters and monsters will be sold to extend the experience beyond new locales. But even if you don't buy those pieces, you'll still be able to play alongside and against those characters – just not as them.
[Source: IGN]
READ MORE: The 25 most anticipated games of 2015
Google's Internet balloons make strides
Google wants to bring Internet to the billions of people around the world who still live without it, and the company hopes to do through Project Loon, an ambitious project using access-providing balloons. But these are no ordinary balloons, and Google has apparently made strides over the last year of active development.
According to Google, the current balloons can last 10 times longer in the stratosphere than last year's model, with many floating 100 days or more – the longest so far has been 130 days. Google has also refined the manufacturing side of things, and each balloon can be automatically filled in about five minutes, with the company able to launch up to 20 balloons per day.
Thus far, Project Loon balloons have traveled more than 3 million kilometers, although it's unclear just when the project will become widely available for areas without more traditional Internet access options.
READ MORE: Google almost built a jetpack