Fring brings 3G VoIP to iPhone
Hot on the heels of the Google Voice workaround comes another breakthrough in dodging call costs on the iPhone: VoIP over 3G.Until now, using apps lik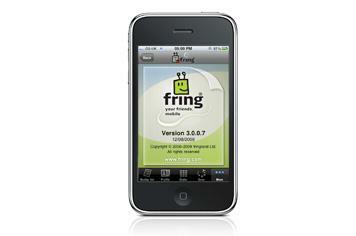 Hot on the heels of the Google Voice workaround comes another breakthrough in dodging call costs on the iPhone: VoIP over 3G.
Until now, using apps like Skype on the Apple's mobile meant being in range of a Wi-Fi connection, thanks to tough door policies at the App Store.
But the new iPhone SDK released on Wednesday to help developers make apps for the iPad allows internet calls to be made over a 3G connection.
Fring has got out of the box first, breaking out VoIP calls on its social network friendly comms app. Surely Skype can't be far behind.
And we've scanned through O2's terms and conditions for iPhone users, which doesn't seem to have any legal objections.
Right, we're off to call our relatives in Australia before the networks wake up and smell the loophole.