Everything we learned from the leaked Star Wars Battlefront II trailer
It's a cross-era party as the whole canon cast arrives in Battlefront II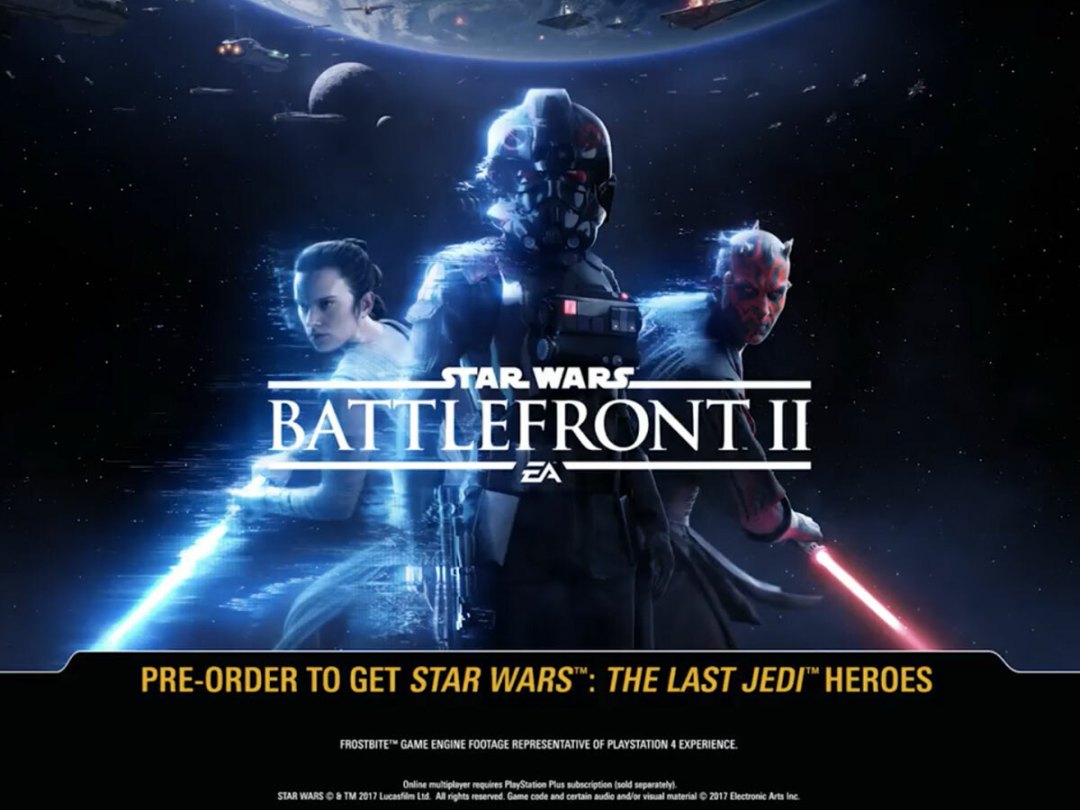 The internet's been up to its old tricks again: a trailer from the upcoming Star Wars Battlefront II (no, not the original – a new one with exactly the same name) has been pilfered and leaked on the web.
Cue scrapping over every morsel of information available in the tiny, 30-second long clip.
What information is there? Well, in reality, very little – but we've sieved through it all the same, so that you don't have to.
Yes, it's a little bit naughty – but it's Wednesday, and we don't want to wait until May the 4th to find out just what Battlefront II has in store.
Perhaps the most exciting aspect of the trailer is its 'all eras' reveal: there's Yoda taking on Darth Maul; Hoth makes an appearance; Rey and Kylo Ren – fresh out of The Force Awakens – are dallying around.
Basically, it seems that Star Wars Battlefront II will span all three trilogies of the Star Wars canon, drawing in protagonists, events and places from every film to date. Whether you think this is good – versus developing a new story and setting – will depend on whether you're happy playing through the same events as can be found in other Star Wars titles, albeit in a sanbox setting.
Beyond that, though, there's little that we can tell about what the gameplay will entail.
A campaign mode has been widely requested by players of the first game, though it's not clear whether the brief portrait shot of an officer watching the Death Star explode from leafy Endor is a clue that we'll get one – or whether it'll be a full fat single-player mode, rather than a tweaked multiplayer. A reference to "the untold soldier's story" suggests the former, but only time will tell.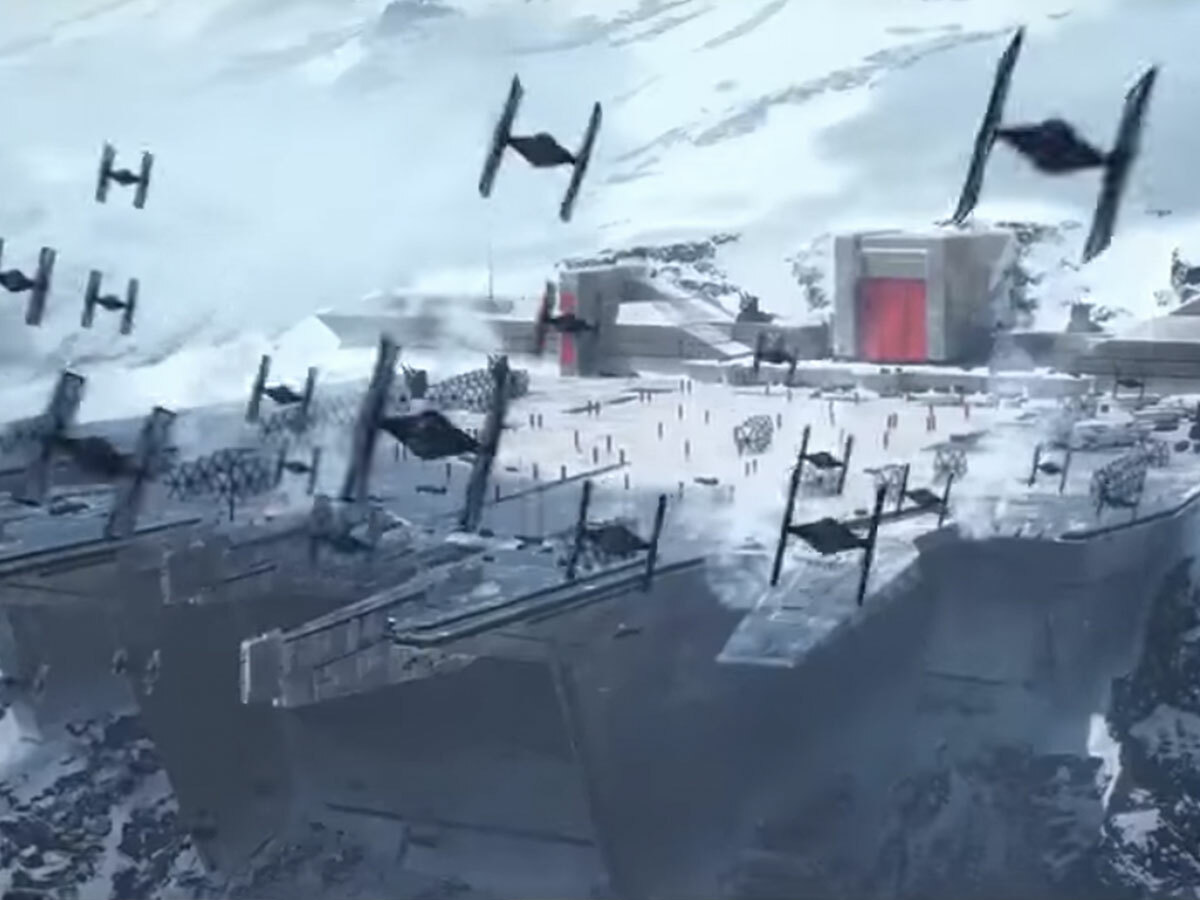 There's also a lot of space battle action in the trailer, with Star Destroyers, X-Wings and Tie Fighters galore pew-pewing their way around the murky blackness in classic multiplayer Battlefront mayhem.
How all of this will translate into gameplay remains to be seen. The first Battlefront – the rebooted, EA version – while good, was not without its flaws. Sure, its Survival mode was excellent, but other modes left plenty to be desired – not to mention the drama around charging for DLC maps that, arguably, should've been in the launch game.
Besides all of this, it's worth rememebering that there's no actual gameplay in the trailer (which you can find, by the way, with a quick Google search), and it's all pre-rendered, in theory, by the gameplay engine.
Which means we'll have to wait for an official announcement (which is likely to be imminent, given the leak) for firm details on game modes – and gameplay footage. Battlefront II is currently set to launch late in 2017, on PC, PS4 and Xbox One.