Everything Apple announced at its Time Flies September 2020 event
New Watches, new iPads and some enticing new services, but no phones just yet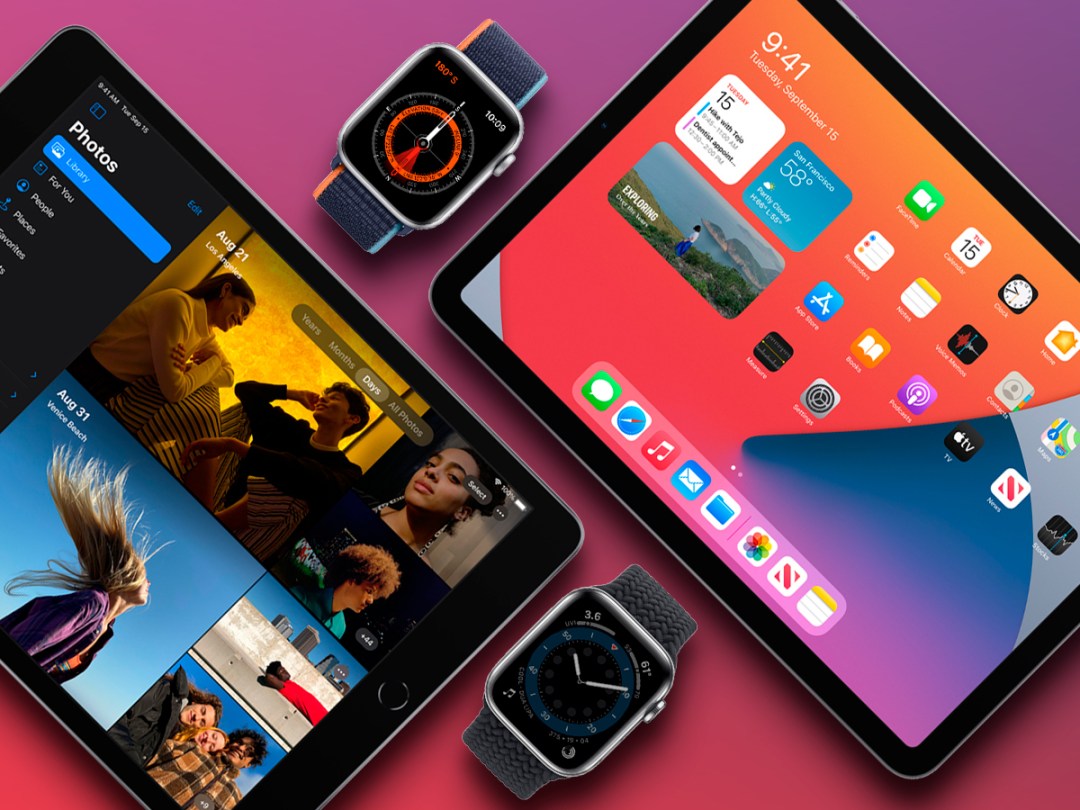 An Apple event is always big news, and right about now, in a normal year, it would usually be hosting its biggest event of all: the new iPhone reveal.
But nobody needs reminding that this is not a normal year, and we're going to have to wait a little bit longer for the iPhone 12.
That's not to say that today's event was a quiet one. We got a pair of new Apple Watches, a few new services and an upgraded iPad Air, so there was plenty for Apple fans to get enthused about.
Here's everything announced in Apple's all-virtual event.
1. The Apple Watch Series 6 is an even better health guardian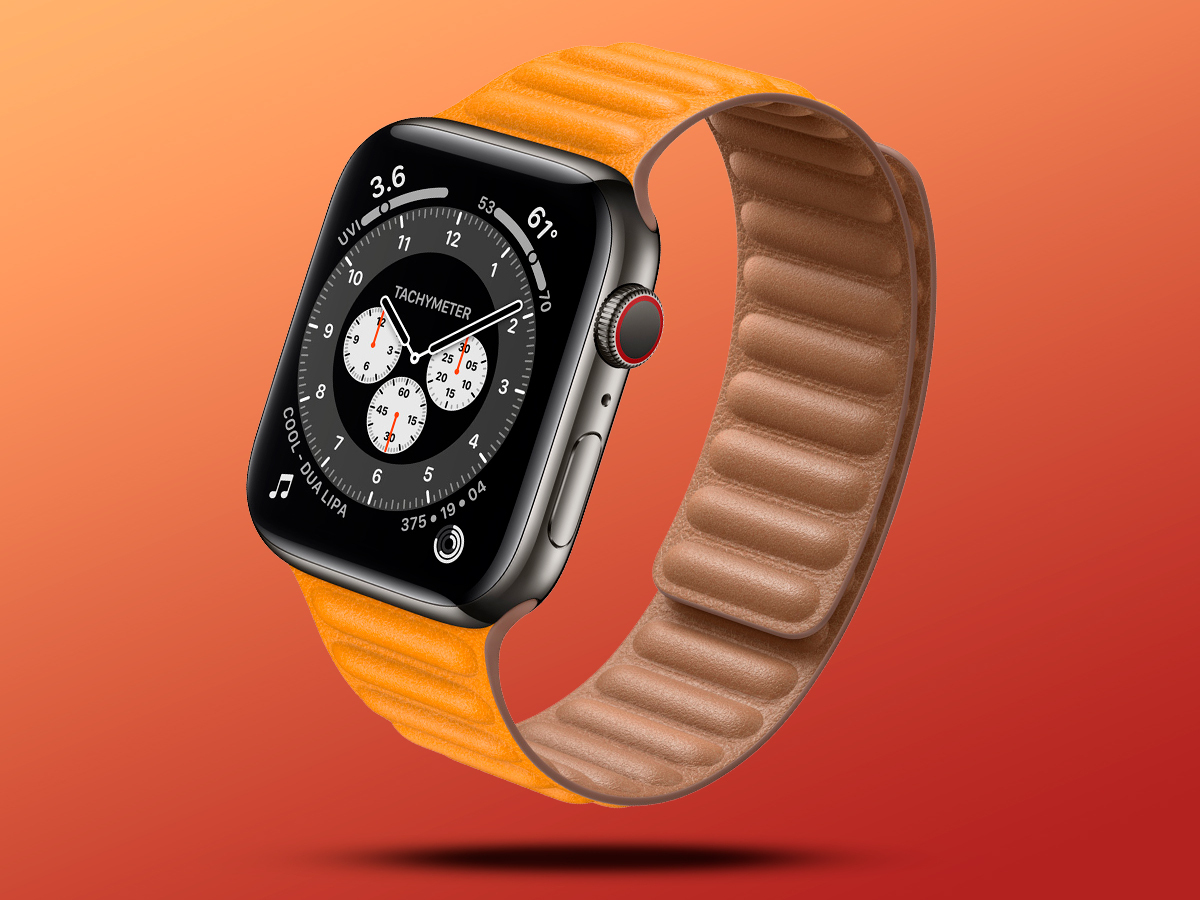 Last year was a big one for Apple's market-hogging Watch, with an always-on display being the headline feature.
For the Series 6, Apple is further expanding the Watch's health monitoring capabilities. The wearable is now able to measure the oxygen saturation (SpO2) of the user's blood. SpO2 refers to the percentage of oxygen being carried by red blood cells from the lungs to the rest of the body, and indicates how well this oxygenated blood is being delivered.
The Series 6 uses a combination of green, red and infra-red light to take blood oxygen measurements in around 15 seconds, also possible during periods of activity such as sleep (finally, sleep tracking on the Watch), with the data viewable in the health app. Apple is partnering with a number of medical institutions to see how signals from Apple Watch apps like Heart Rate and Blood Oxygen could provide early signs of conditions like flu and COVID-19.
Design-wise, the Watch S6 looks similar to the S4 and S5, with its edge-to-edge, always-on display, but that display is 2.5 times brighter, while a new processor, Apple says, means the Watch S6 runs up to 20% faster than its predecessor. And despite the addition of an always-on altimeter, battery life remains at 18 hours.
There's a new blue colour option for the aluminum watch case, graphite and yellow gold stainless steel models, and a (Product) Red model with matching red bands. There are new bands too, including the ultralight and stretchy Solo Loop.
The Apple Watch Series 6 ships with watchOS 7, which you can read more about here, and is available to order today, starting at £379 (GPS) and £479 (GPS + cellular).
2. The Apple Watch SE is an Apple Watch for the masses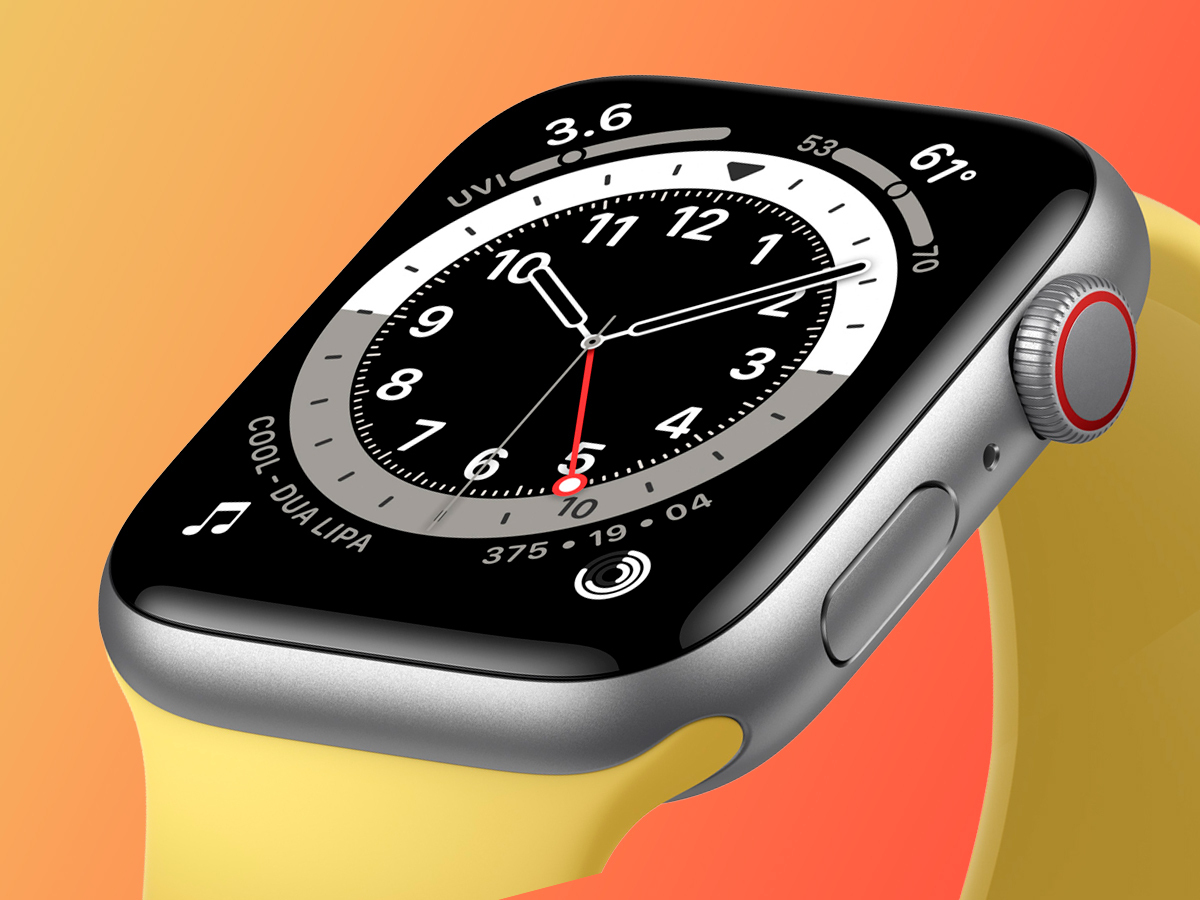 Rumours of a cheaper Apple Watch have been circling for a while, and Apple delivered with the Apple Watch SE.
The big news here is of course the price. Starting at £269, the SE is a much cheaper proposition than the flagship Series 6 announced alongside it, and for that you still get Apple Watch staples such as an accelerometer, a gyroscope, a built-in compass, GPS, the haptic Digital Crown, the same always-on altimeter that you'll find on the S6, and health features such as fall detection.
The Retina display, meanwhile, is 30% larger than on the Series 3, and it's twice as fast to boot.
The Apple Watch SE ships with watchOS 7 and all the benefits that brings, and is available to order today.
3. Apple One subscription to rule them all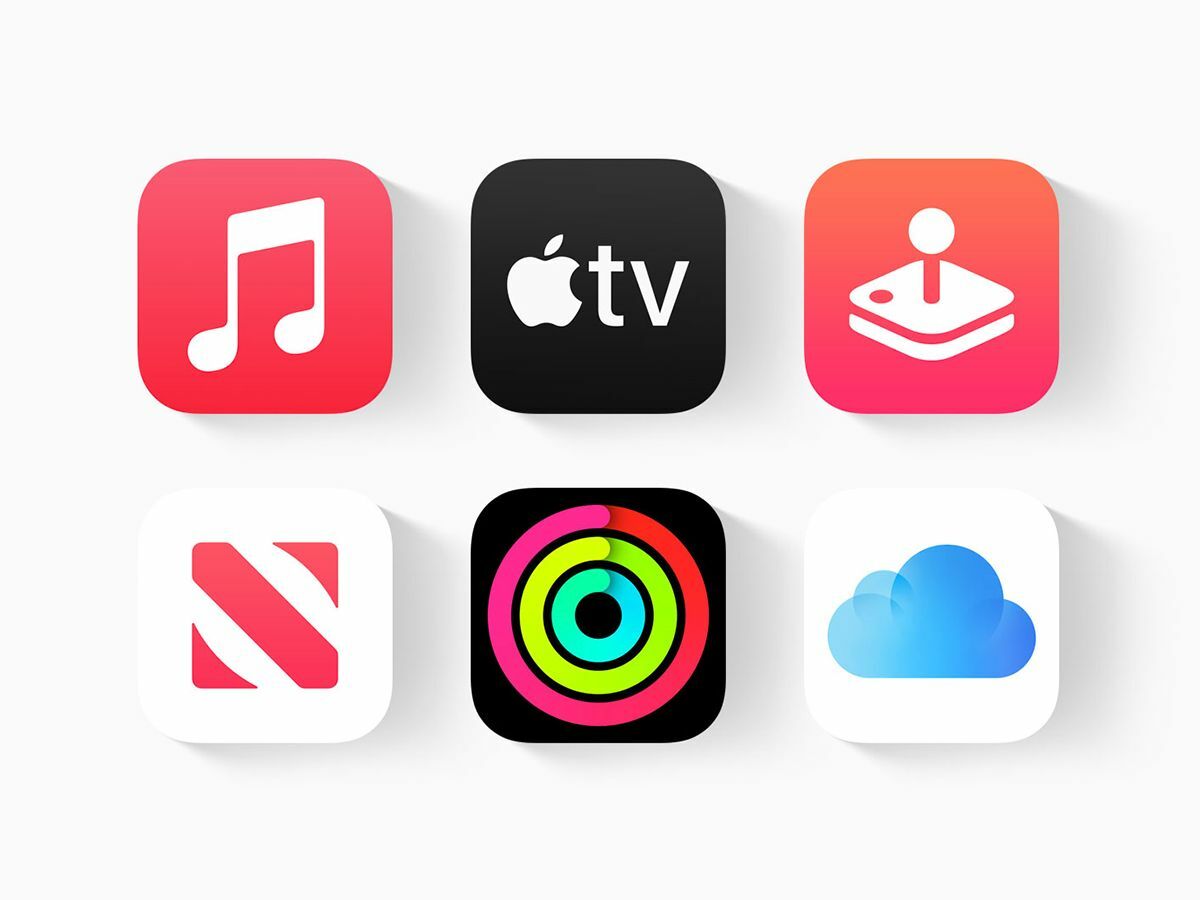 With Apple now offering six(!) subscription services, something had to give, before everyone's tolerance for subscriptions did. Apple's cunning plan: mash them all into one – specifically Apple One, and give anyone who goes for it a few quid off.
The individual plan nets you all the entertainment subs for 15 quid per month, along with 50GB of iCloud storage. For an extra fiver, there's a family plan (the same, but with 200GB of iCloud). Want everything? 30 quid per month combines the family plan, 2TB of iCloud storage, News+, Fitness+ and, presumably, Tim Cook's undying gratitude. You can make Tim happy by signing up this autumn.
4. Apple Fitness+ makes you LazyBones-
Having successfully reframed Apple Watch as a health accessory rather than Jony Ive's bling plaything, Apple's going all-in on fitness. With Fitness+, arriving "late 2020", you get a slew of workouts from top trainers. These are designed for a range of locations and requirements, whether you fancy high-intensity gym workouts or serene yoga sessions in the park.
But plenty of services offer that kind of thing already — sometimes for free. So why does Apple reckon you'll splash out a tenner a month on Fitness+? It's all down to simplicity and integration. The app gets you exercising with no fuss, lets you sweat to Apple Music and cleverly puts in-context Apple Watch metrics on nearby screens (iPhone/iPad/TV) while all your muscles scream for mercy.
5. A pair of new iPads should excite tablet lovers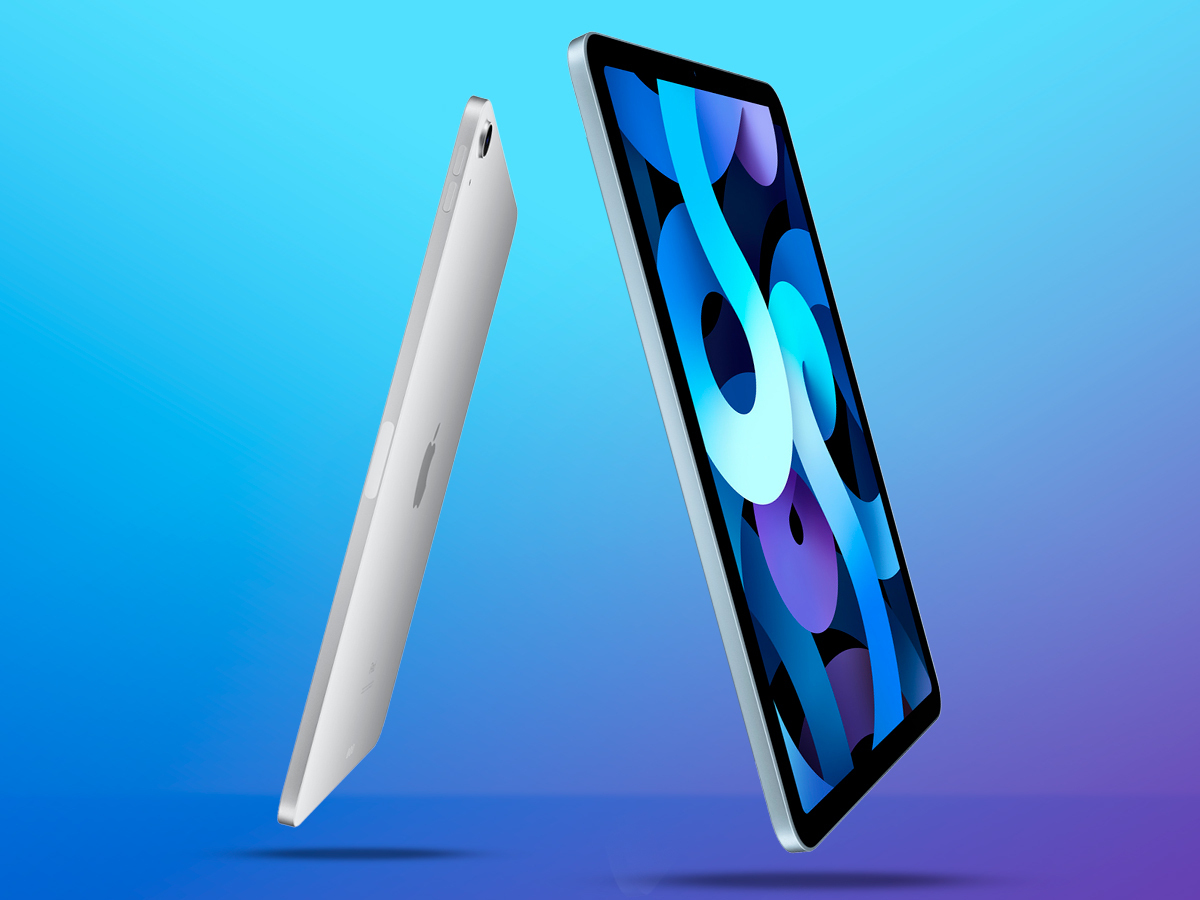 Apple's stunning all-screen iPad Pro has been the envy of the humble homescreen button-prodders since it was first introduced in 2018. No longer.
If it wasn't for the fun new colours (green and sky blue to complement the traditional silver, space grey and rose gold options), the new iPad Air looks almost indistinguishable from its more powerful big brother.
At 10.9in, its Liquid Retina Display (2360 x 1640) is is only a fraction smaller than the 11in Pro that sits above it in the lineup, and comes as ever with True Tone support and an anti-reflective coating. No 120Hz ProMotion here though, and no Face ID either, but Apple has smartly moved the Touch ID sensor into the top button, something we're hoping it'll do with the iPhone 12 too. Face ID might be clever, but it doesn't play nice with face masks.
Under the hood is the same flagship A14 Bionic processor we're going to see in the new iPhones in a few weeks time, and there's a 12MP rear snapper that can do 4K video capture. Like the Pro line, the iPad Air has also moved to USB-C charging, which is great news, and like most new Apple gadgets theses days, it is admirably crafted from 100% recycled aluminum.
Starting at £579 Wi-Fi-only, it'll be available to buy next month.
Apple also unveiled a new entry-level iPad, which keeps the 10.2in display but packs in a more powerful A12 Bionic chip. It can be ordered today, with prices starting at £329 for the 32GB Wi-Fi only model.