Drop everything and download: Prisma
UPDATED: The iPhone's must-have camera app comes to Android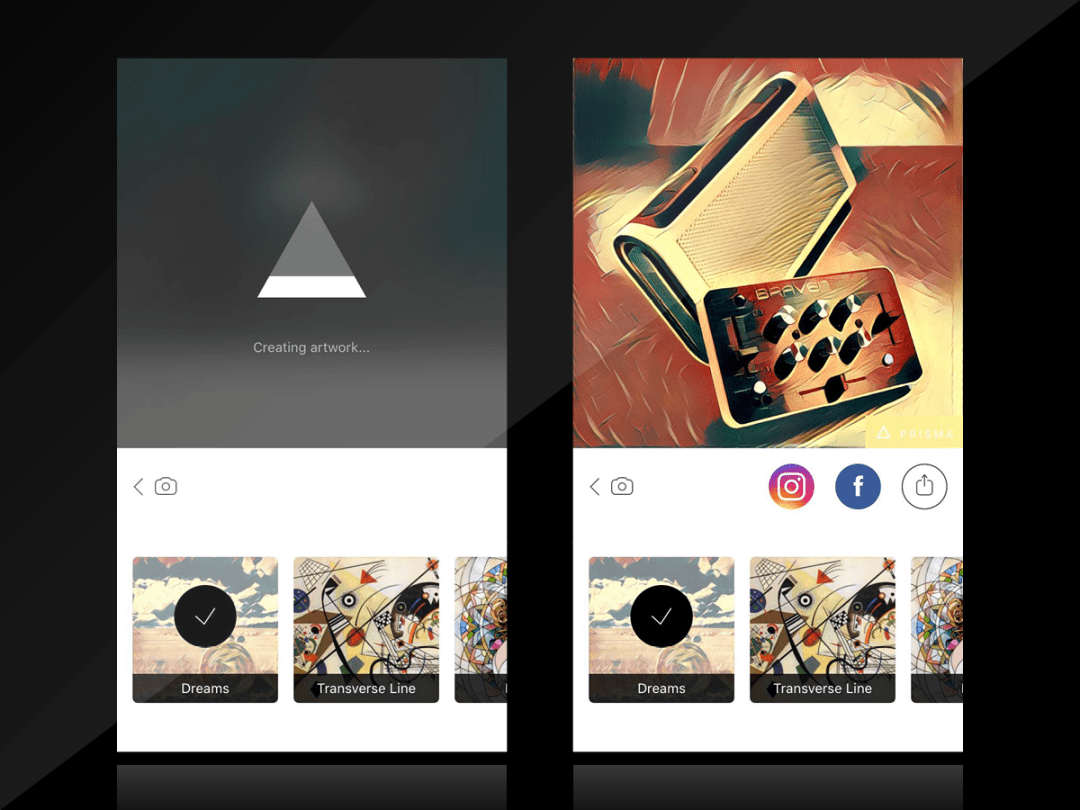 Filters, eh?
We've been applying them to our smartphone snaps since the days of Hipstamatic, and they've now become so ubiquitous that you'd be shocked if a camera app didn't offer at least 15 of them, each subtly (or not so subtly) altering your photo to make it look like it was taken (a) in 1977 or (b) on a crappy plastic film camera or (c) both.
So it's good to know that there are still apps out there that can do something new with filters. Ladies and gentlemen, ready your smartphone cameras – because Prisma is here to work artful magic with your shots.
What does it do?
You've probably used art filter apps on your phone or tablet before, or they may be built into your point-and-shoot camera – but chances are, you found them a disappointment. Occasionally, a filter might make your photo actually resemble a watercolour or a pencil sketch, but nine times out of ten the result would be an unconvincing mess – clearly the work of a dodgy computer algorithm rather than the product of an artist's brush.
But that's not the case with Prisma. Almost all of the app's filters achieves its goal of delivering a convincing paint/charcoal/ink/print/etc. effect, transforming your dull old snap into something a little more eye-catching. There are 34 filters available at the time of writing, some of which are inspired by famous modern artists (Mondrian, Munch, Lichtenstein), others by well-known artistic styles (impressionism, pointillism, mosaic) and others by, apparently, anime and comics.
Prisma succeeds in nailing characteristics like blending and brush strokes, where other art filter apps commonly fail. Given that the app requires an internet connection, it seems that the developers are doing some complex server-side technical jiggery-pokery with shots, but we found the process takes around ten seconds at the most.
You can apply filters to shots taken from within the Prisma app, or simply pick old images from your device's camera roll. Editing options are kept to a minimum – you can only increase and decrease the intensity of the effect – so if you want to adjust things like contrast, exposure and sharpness, you'll need to do it in another app, then use the resulting edited pic for Prisma.
Once you've applied your desired filter and adjusted it to perfection, the app has options to save the shot on your device, or share it directly to Instagram or Facebook.
Any downsides?
It's very hard to criticise a free app, but if we're wearing our nitpicking cap, there are some minor points the developers could improve upon.
Currently, you're locked into using a square format for images, whether you take them within the app or import them from your Camera Roll. This restriction was true of the early years of Instagram too, and has since been removed, so there's no reason why Prisma can't make the same change and allow landscape and portrait formats to be used in the future.
The Prisma logo also forces itself into the corner of all your finished, filtered images. This is the most irritating facet of the app's default design – but thankfully if you delve into the settings menu it can be turned off. Our advice? Do that as soon as you download the app.
The other issue is that Prisma's servers are required as part of the filter process. That means you need a data connection when using the app, and also that, at particularly busy times, the process becomes unavailable.
A few of the filters are a bit lacklustre compared to others too, but that's hardly a deal-breaker. In fact, all our above complaints are pretty minor, and they certainly shouldn't deter you from giving Prisma a try.
Where can I get it?
Prisma launched on the Apple App Store (working with any device running iOS 8.0 or later), and on 25 July it appeared on Google Play (for devices running Android 4.1 and above). It's free, and unlike many apps of this type, there are no in-app purchases unlocking the best filters; everything is included in the base app.
And once it's installed, make sure to absorb our tips here: 7 ways to make your Prisma photos look like true works of art.