Coming in loud and clear – DJI Osmo getting free FlexiMic
New microphone free for early adopters as well as new buyers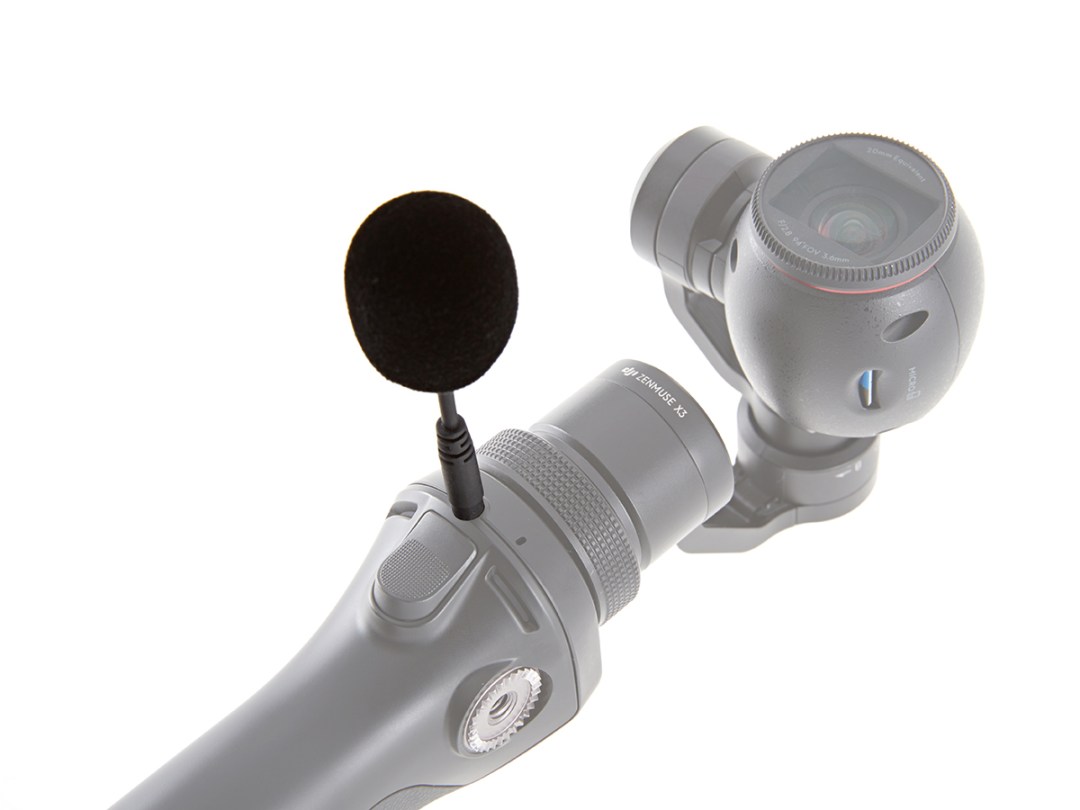 DJI's Osmo, the fantastic handheld video camera with a built-in stabilised gimbal, is about to get that little bit better for film pros – DJI's giving away a microphone upgrade free to every customer.
The mic built into the Osmo sits at the top of the handle, and can pick up the noise from the stabilised gimbal. That can be a real problem for anyone trying to make professional videos.
The new plug-in microphone should solve that; it connects to the 3.5mm mic jack on the handle and can be bent to suit the angle you're holding the camera at.
Based on the image DJI released to announce the giveaway, the mic won't be particularly long, so you might still need to invest in a radio mic or extension cable for more complex shots, but it could make a big difference for shooting when on the move, or when you haven't got the time to get all your filming gear out.
The Fleximic will be available for free to all Osmo owners from today onwards, in part to celebrate DJI's 10th anniversary.
That applies to anyone that's picked up an Osmo already, as well as anyone planning on buying one later.
It might take a while for DJI to bundle the mic in every Osmo that's already shipped to retailers, but it has a plan for that too: if you buy one but there's no mic in the box, you can expect an email with a coupon code to arrive in your inbox sometime soon.
Anyone that bought one before the 29th of January will get one too, which can be used on DJI's website (if that's where you bought your Osmo) or through official DJI retailers.
We're keeping an eye on the post box for ours to arrive, so we can put it to the test and see whether it's a worthy upgrade to the built-in mic.