Carl Zeiss' US$99 VR One brings the fight straight to the Oculus Rift and Samsung Gear VR
You don't have to be a model for companies to fight over your face
Your wrist isn't the only part of your body that manufacturers want to claim.
Ever since the Oculus Rift first began wowing eyeballs, VR headsets have cropped up left right and centre.
Samsung's Gear VR headset took a different approach by acting as a cradle for the Note 4, using its screen and internals to power the virtual reality experience.
While we were impressed with it during our hands-on review however, the fact that it's limited to a single handset is less than ideal.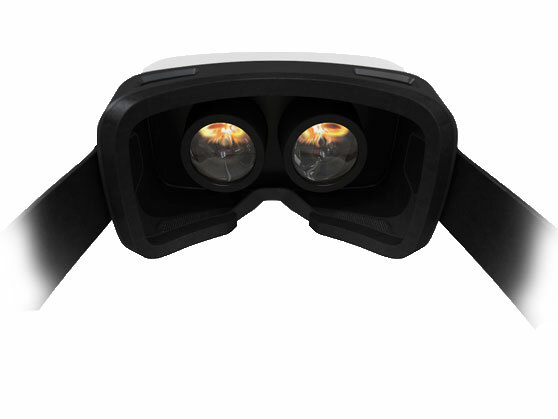 Enter Carl Zeiss and its VR One headset.
Priced at a wallet-friendly US$99, it too acts as a cradle for your smartphone, using built-in lenses to manipulate the screen into a retina-friendly experience.
Unlike Samsung's offering however, the VR One can be used with multiple devices between 4.7-5.2 inches.
While that rules out larger devices like the 5.5in LG G3, it's still a lot more flexible than the Gear VR, and it's presumably cheaper than the yet-to-be-released Oculus Rift.
Users will have to drop an extra US$10 on different 'drawers' to hold their smartphones, but apart from that, it looks like this could be one of the more accessible ways to jump into the face-hugging world of virtual reality.
Whether or not all supported smartphones will be able to provide the same fluid experience as the Oculus Rift and Galaxy Note 4 however, remains to be seen.
It's not due to land till next year however, so you'd better get cracking with a homemade Google Cardboard alternative for the time being.
[via Engadget]