Building a 4K gaming PC for VR? You'll need Nvidia's monstrous GTX 1080
Serious performance without a skyrocketing energy bill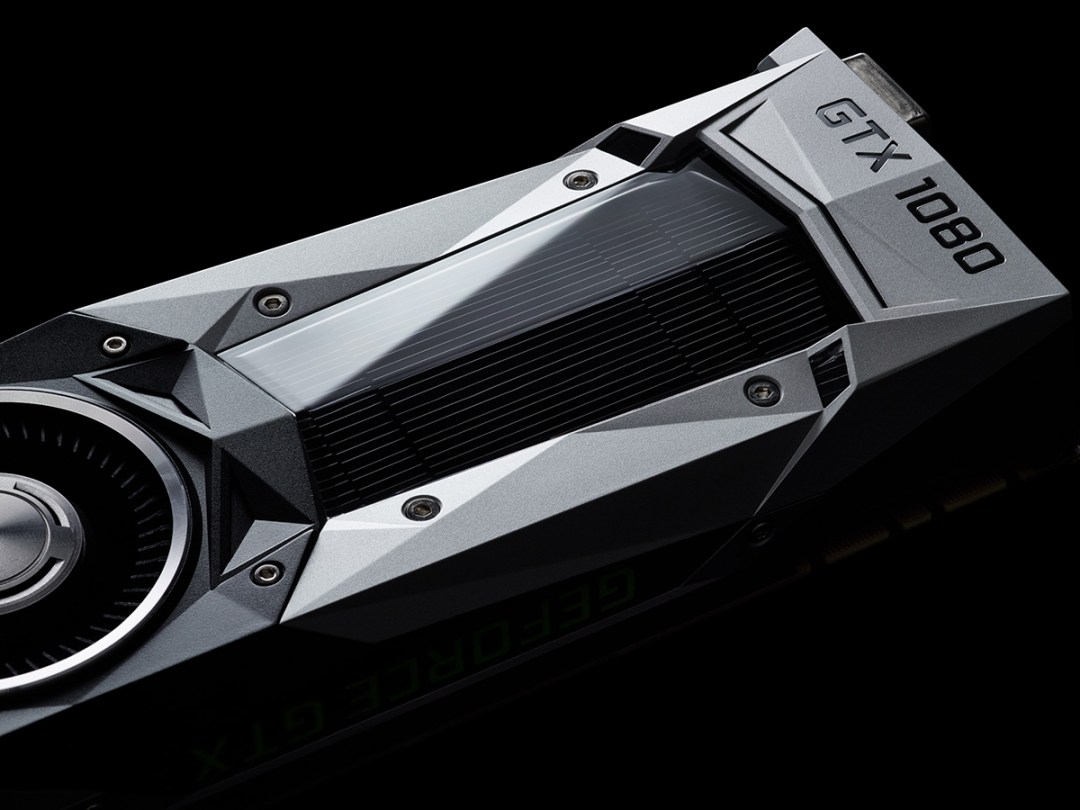 Praise the PC gaming gods – Nvidia has just pulled back the curtain on the graphics card that'll eat 4K displays and VR headsets for breakfast.
Sure, it's pretty much the most powerful GPU Nvidia's ever made, but the GTX 1080 isn't just a performance powerhouse. It's built specifically to get virtual reality looking its best, without having to spend a fortune on hardware.
Nvidia is promising double the VR performance of its previous top-spec card, the US$1000 Titan X, but for nearly half the price. You'll be able to grab one for US$599 when they go on sale.
It's also three times as power efficient, so you won't need to worry about all that gaming adding extra zeroes to your electricity bill. Dropping the power draw from 250w to 180w should mean there's no need to upgrade your computer PSU either.
Nvidia CEO Jen-Hsun Huang calls the GTX 1080 "almost irresponsible amounts of performance," in case you were worried all the focus on VR meant good old fashioned 2D gaming was getting ignored.
Changes to multi-monitor gaming setups should mean no more warped views, too – handy if you're got three screens on the go at once.
It's not all about the high-end, either. The more mainstream GTX 1070 costs even less, but should still wipe the floor with a Titan X. 8GB of video RAM should keep the frame rates high when you're gaming on a 4K display, too.
If that doesn't sound l33t enough, Nvidia's also launching special Founders Editions of each card, where it gets engineers to pick the best-performing chips to give you the most headroom for overclocking and getting even more performance – with the slight chance that you fry your very expensive GPU.
The GTX 1080 goes on sale on May 27 for US$599, with the Founders Edition setting you back US$699. The GTX 1070 will follow on June 10 for US$379, or US$449 for the Founders Edition.
Until AMD fires back with a new card of its own, this looks like the one to stick on top of your VR gaming PC shopping list.