British F1 Grand Prix essential gear guide
With this kit you'll be able to enjoy the race live on July 8th and have plenty to extend the fun when it's over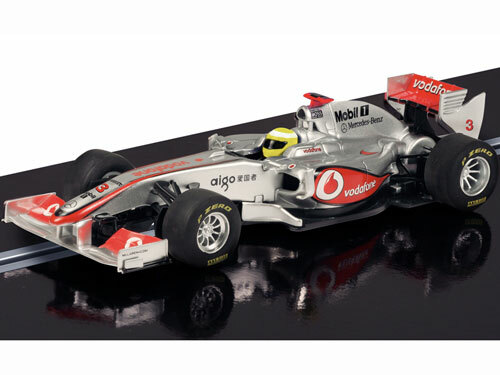 Scalextric McLaren Mercedes
£40, scalextric.com
When the race is over and your blood is still up it's best to stay indoors rather than getting arrested for racing around in your car. The Scalextric McLaren Mercedes MP4-24 model lets you test your racing talents with safety and realism. It's even got a magnet fitted just in front of the rear axle to emulate the fantastic down-force of real F1 cars.
Sky Sports app
£5, iTunes.com
For ultimate control of the F1 coverage you need to go down the iPad route. The Sky Sports app offers Race Control meaning main race coverage as well as pit lane and on-board cameras. Plus live race data is fed into the app so you can keep one eye on drivers' latest positions and lap timings and the other on the F1 Twitter feed. A race scheduler for the entire F1 season and live highlights module complete the set-up.
GamePOD GT2 gaming chair
£450, gamepod.co.uk
If getting out of your addictive car seat to go indoors is a painful experience, help is at hand. The GamePOD GT2 comes with an FIA Approved bucket seat. You can then kit it out with a screen, PC/console, and driving controls for the ultimate indoor driving experience. Now you just need to choose a game from our 25 of the best driving games ever.
Sony DEV-5 Digital Recording Binoculars
£1500, amazon.co.uk
If you're lucky enough to be at the GP in Silverstone, or even quite near it, these Sony DEV-5 Digital Recording Binoculars will capture everything from afar. Thanks to 20x zoom, recording in HD and 3D plus GPS these next generation binoculars mean even if you blink you won't miss the action as you can play it back, in 3D. Just make sure you're feeling strong as these can get heavy after a while.