The best electric cars to get excited about in 2017
Forget fossil fuels - the coolest cars are all running purely on mains power
You're not still pumping petrol into your car, are you? Neanderthal.
If the monumental price of fuel hasn't already got you wishing for an all-electric future, we've cherry-picked a list of the most exciting battery-powered cars on the horizon.
These aren't just 21st century milk floats, either: some have the performance to put traditional motors to shame.
Each one is guaranteed to get you ready to say goodbye to the petrol station forever – and some are closer to reality than you think.
FARADAY FUTURE FF91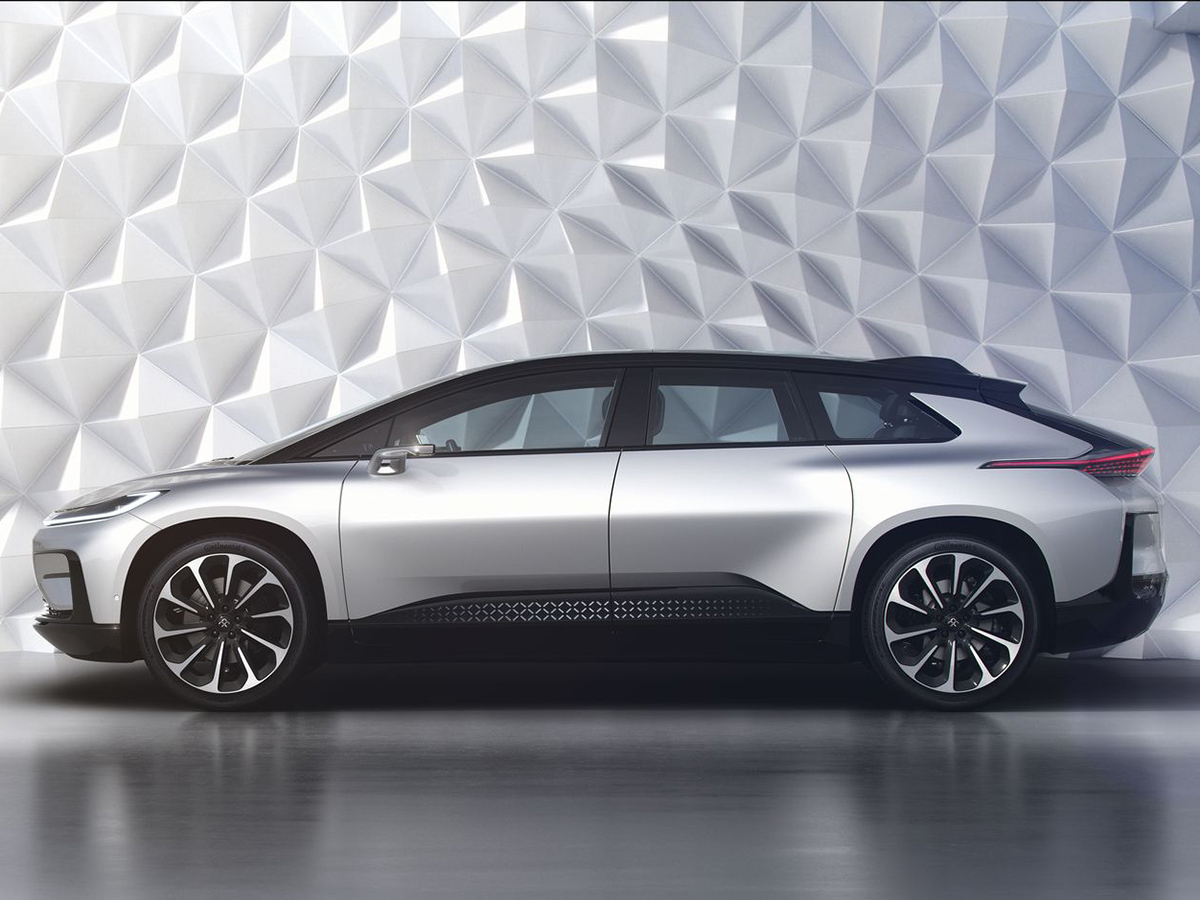 If this sultry SUV actually makes it into production, we might just have a new entry for the list of fastest production cars.
Faraday reckons there FF91 can hit 0-60 in an eye-watering 2.37 seconds – soundly beating Tesla's Ludicrous Model S (and pretty much everything else on four wheels).
It's jam-packed with autonomous tech inside, too, so it'll self park, stay in lane, cruise on motorways and even open its doors by recognising your face.
Faraday is in pre-production right now, with US$5000 deposits able to secure your place in line, but the company isn't in the best of health, with board members jumping ship at an alarming pace. Hopefully it gets its act together long enough for us to get behind the wheel.
VOLKSWAGON I.D.
The car the Stuff team are most likely to be able to afford, but that's not the only reason to get excited about the VW I.D.
Instead of taking the Golf and sticking a boot-load of batteries in the back, the I.D. is a completely new platform, designed from the ground up to use an electric motor – and to have autonomous driving built-in as standard.
You'll be able to zip around town with your hands on the wheel, then let the car take over once you get on the motorway. The steering wheel then pulls back into the dashboard and you've got so much more room for activities.
Even better, you can test-drive one right now – before a single car has even left the factory. VW has created a virtual reality experience showing off what to expect when the ID eventually goes into production in 2019.
TESLA MODEL 3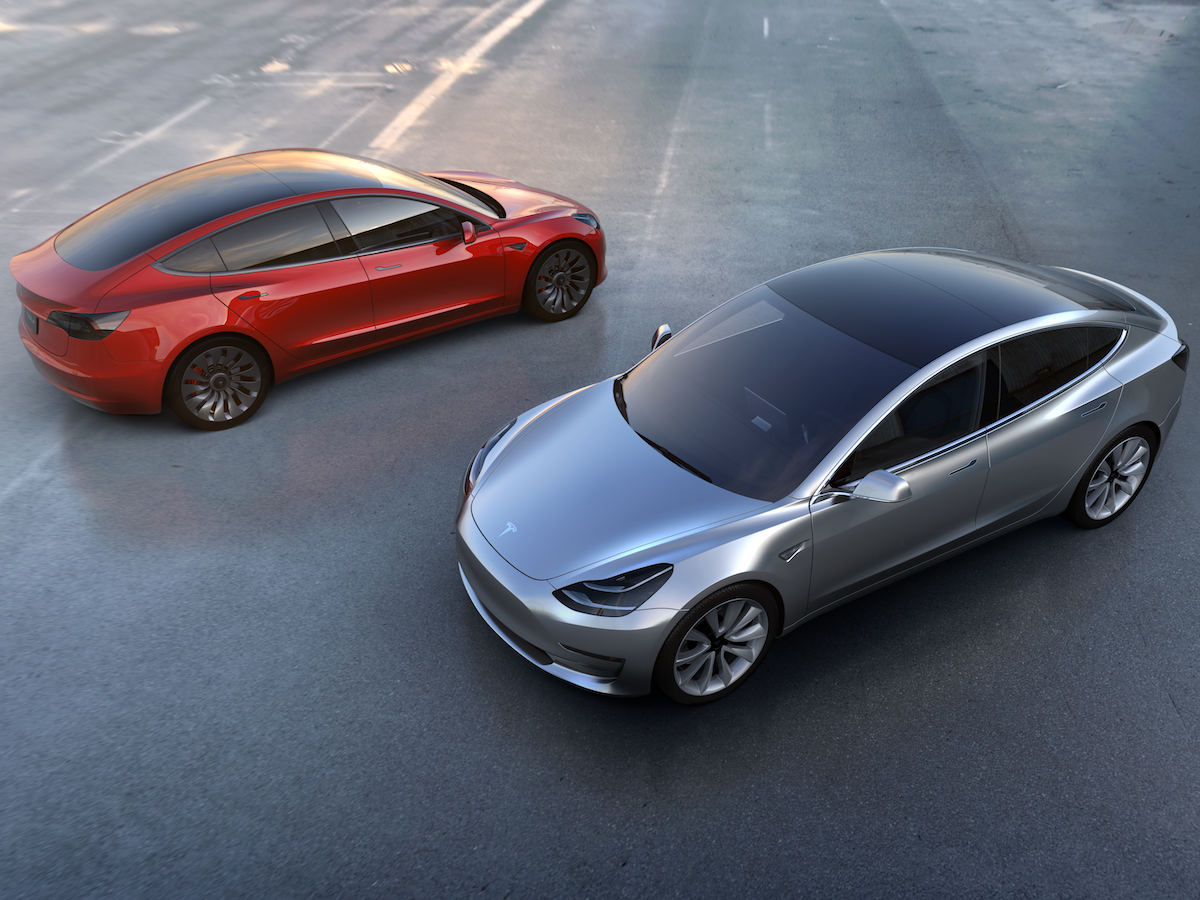 As if we could have written this list and not included a Tesla on it.
The Model S is still setting speed records, thanks to a slew of software updates and an Insane Mode that can propel you to 60mph in a mere 2.4 seconds, and the Model X is a frickin' SUV with gull-wing doors!
We're not talking about either of those today, though. We're far more excited about the Model 3. It's supposed to be the "affordable" Tesla, and while it'll still put quite the dent in your wallet, it won't do anywhere near as much damage as a £75,000 Model S.
The Model 3 should start at roughly half that price, and it won't boast the same ludicrous acceleration, either. It'll still pack in Tesla's incredible battery tech, though – meaning you'll be able to go for hundreds of miles between charges.
Nothing else comes close right now, and we reckon Tesla will still have better range than its rivals when the Model 3 eventually arrives in early 2018.
NEXTEV NIO EP9
The NIO is all about insane numbers. Let's throw a few out there, shall we? One megawatt of power – or 1341bhp. 194mph top speed.
Forget 0-60 times – the EP9 will go from a standstill to 124mph in 7.1 seconds. Your average four seater saloon will have barely reached half that speed in the same time. That needs four inboard motors, one to power each wheel, each with their own individual gearbox.
It holds the all-electric lap record at the Nurburgring, with an incredible 7:05.120. It is, quite simply, a beast – a sign of things to come for motor racing, perhaps, and potential for road cars in 20 years.
Oh, and one more eye-watering number for you: $1.2 million. That's how much each of the six cars will cost when they roll off the production line. Expect to see Grand Tour and Top Gear presenters fawning over one in the next year or two.
JAGUAR I-PACE
Probably the most surprising entry on this list, the I-Pace couldn't be further away from the kinds of car Jaguar has been putting its name to for the best part of a century.
The smart money would have been on garage-mates Land Rover being first out the gate with an all-electric SUV, but we're majorly excited Jaguar got there first.
The I-Pace clearly takes a bit of influence from the monumental F-Pace, a supercharged SUV that gives the Porsche Macan a real run for its money. Ditching the fossil fuel and bolting electric motors onto each wheel should propel this 21st century version to 60 in a rapid sub-4 seconds.
What's not to like?
PORSCHE MISSION E CONCEPT
If there's one company that knows how to capture the raw thrill of driving, it's Porsche. Nothing else on the road comes close to matching the feeling you get when you're in the driver's seat of a rear-engine, rear-wheel drive sports car.
That's why we're so excited to see what Porsche does with electric motors. For cars that have always put the raw driving experience above all else, there's no telling how the Mission E Concept will handle when it eventually hits the roads in 2020.
All we know about this four-seat concept car is that it'll do 0-62 in less than 3.5 seconds, manage 310 miles of all-electric range, and push about 600 horsepower to all four wheels. Even more impressive? Recharging. Porsche reckons it'll recharge to 80-percent after just 15 minutes on an 800w supercharger, for 250 miles of range.
AUDI E-TRON QUATTRO CONCEPT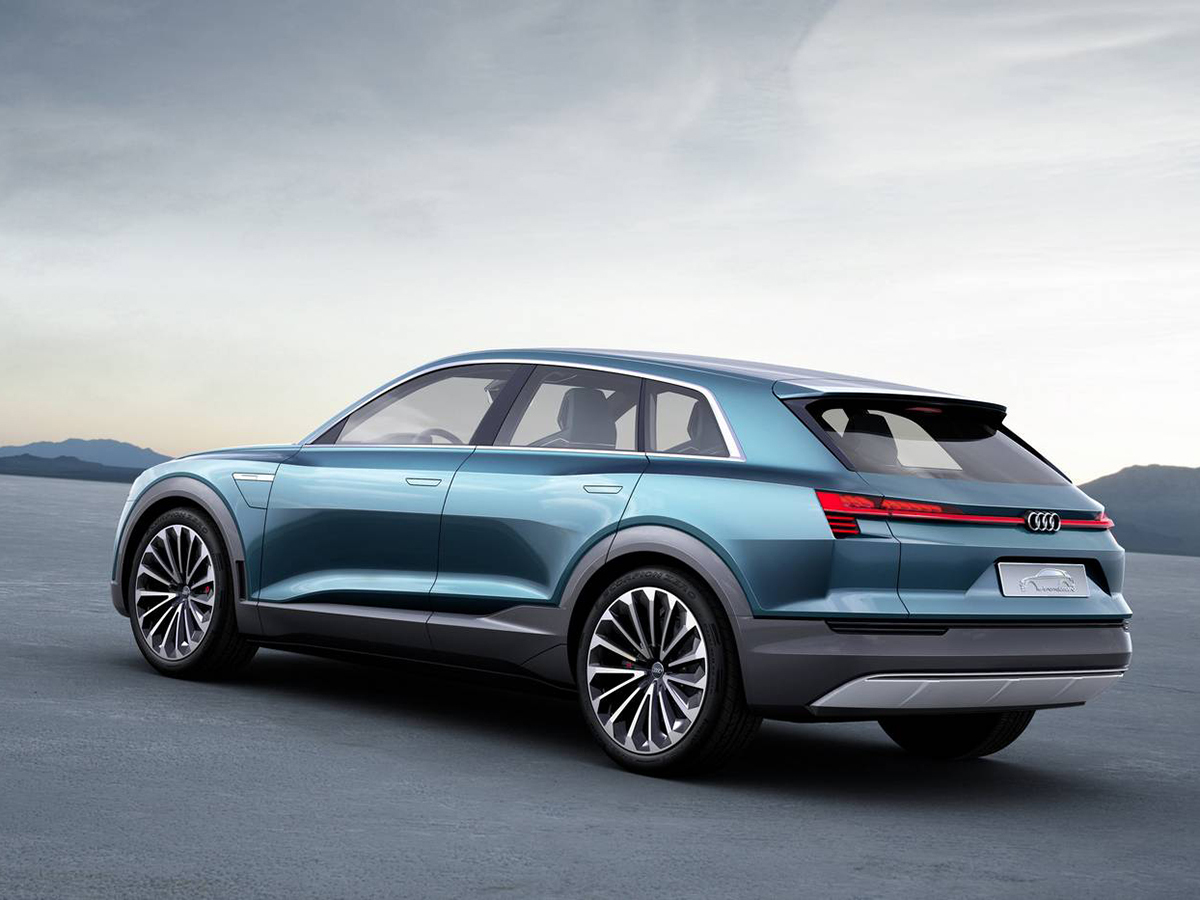 A lot of electric concept cars might set pulses racing with outlandish looks and crazy performance claims, but we're excited about Audi's all-electric SUV for a different reason. It's realistic, and not something you'd think just fell out of the Fifth Element.
It's on track to launch in early 2018 with a 310-mile range, Quattro all-wheel drive and three electric motors – one up front and two on the rear axle, for 429bhp when daily driving and 496bhp using boost.
That should propel you from 0-60 in 4.6 seconds, and you'll be electronically limited to 131mph. Other neat extras include a solar panel roof that'll trickle charge the battery while you're parked, and matrix OLED headlights for super-bright night time driving.