The best of EA at E3 2015 – Mass Effect, Star Wars, Need for Speed and more
EA has shown off an impressive roster of shiny new titles here in LA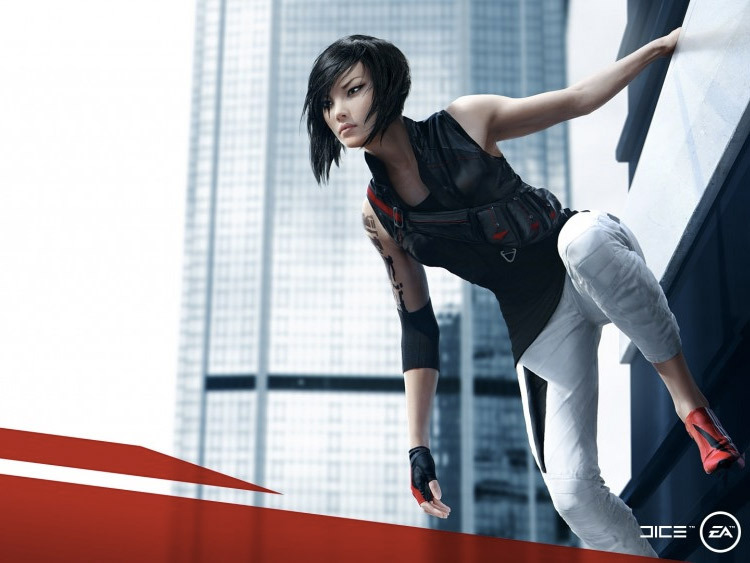 Still reeling from Microsoft's Minecraft HoloLens demo? Yeah, us too. But we've barely scratched the surface of E3 2015.
EA followed the Xbox event with an extravagant showcase of its own, and there's plenty to be excited about.
Here's what we can look forward to seeing from the US gaming giant:
Mass Effect: Andromeda
That's right folks. Mass Effect 4 is real, and it's got a proper name and everything. Say hello to Mass Effect: Andromeda.
We were treated to a reveal trailer which shows off a soldier of an unidentified race clad in N7 armour, tinkering with their weapon before shooting down to a planet's surface to get behind the wheel of a Mako vehicle.
It's a tantalising tease of one of our most eagerly anticipated games, and it'll be landing in Holiday 2016 on Xbox, PS4 and PC – the same release window as Gears of War 4. So long for any productivity over that period then.
Star Wars: The Old Republic – Knights of the Fallen Empire
Bioware treated Star Wars fans to a reveal of the next expansion to the KOTOR series – Knights of the Fallen Empire.
No actual gameplay was shown off which is a shame, but the CG tailer was impressive enough to get our Jedi juices flowing.
The expansion will launch in October, and will be free for existing subscribers.
Need for Speed
The lack of a fancy name says it all. This is a reboot of the rubber-burning racing series, and EA has heavily stressed the plethora of customisation options it'll be offering.
The open world racer is twice the size of Need for Speed: Rivals, and judging by the trailer, there'll be lots of fancy drifting in atmospheric rain. With plenty of running away from the boys in red and blue, of course. It'll land on 3 November on Xbox One, PS4 and PC.
Mirror's Edge Catalyst
We were treated to an official launch trailer for the long-awaited second Mirror's Edge title, and its fast-paced free running combat and action looks just as slick ever. It looks like we'll be treated to Faith's origin story too, seeing what drove her to a life of running around on rooftops like a gibbon on steroids.
We've got a massive visual boost and an open world without any loading screens to look forward to when it lands on Xbox One, PS4 and PC on 23 February next year.
Star Wars Battlefront
Five minutes of solid Star Wars Battlefront gameplay goodness was also dished out, showing off a mixture of first and third-person combat, and we even get to see the action from the perspective of a hulking AT-AT.
Oh, and you can play as Luke Skywalker, in games that range from eight to 40 players. Colour us excited.
Unravel
Unravel EA's new indie-like IP and it appears to be a welcome breath of fresh air. It's a physics-based platformer which follows an adorable little creature made from yarn, whose trailing string can be anchored to objects letting players jump higher, cross gaps, traverse obstacles and solve puzzles.
It looks beautiful, with a sobering and melancholic soundtrack to boot. There's no release date as of yet, but you can pre-order the PC version via EA's Origin store right now, for US$20.
It wouldn't be an EA conference without a look at the latest (and presumably greatest) iteration of FIFA, and Pele himself even made an appearance on stage.
Our first look at the official gameplay trailer shows off accurate recreations of the world's biggest stadiums (architects rejoice), and we like the look of the new trainer mode which teaches newer or less able (read, rubbish) players the different options available to them during real time games.
This is of course also the first title in the series' 22 year history to feature women's teams, which is a promising step in the right direction for the whole industry.
Plants vs. Zombies Garden Warfare 2
Anthropomorphic plants killing off the undead in a new world called Zomburia? Sign us up.
The addition of AI bots in single player is a welcome addition, as is the ability to transfer over your unlocks from the original title.