Bernar Venet Bugatti Veyron proves art can have four wheels
Feast your eyes on artist Bernar Venet's stunningly painted Bugatti Veyron. Then realise you'll never have the pleasure of driving one. Then weep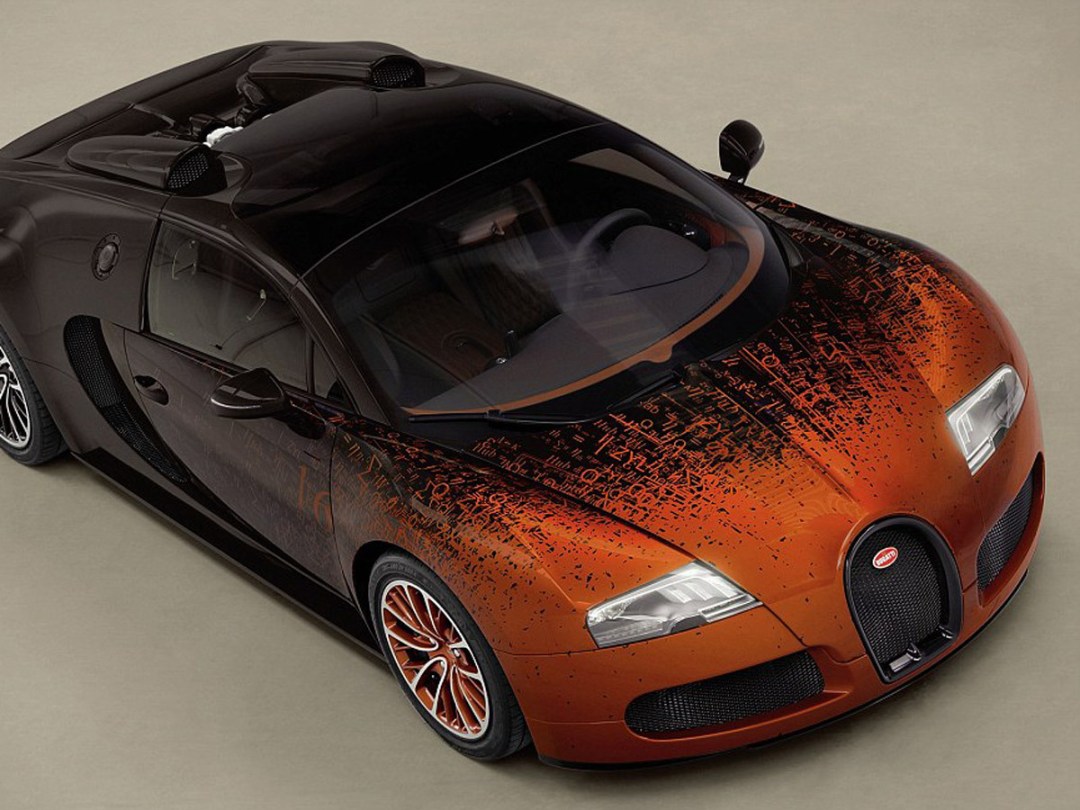 Although you'd find it difficult to hang a car from a wall in a wooden picture frame, some automotive finery can most certainly be described as artistic, especially when it's a one-off Bugatti Veyron created by a famous Frenchie.
The famous conceptual artist, Bernar Venet, has a bit of love affair with mathematics, which is why the £1.5 million supercar – capable of more than 250mph and with more horsepower than a day at the races – boasts a burnt orange and brown paintjob covered in the complex equations that form the basis of this gravity-defying monster. Even the door cards bear the sort of maths that makes our merely school-trained brains melt into a puddle on the floor, which we love.
If you're salivating right now and happen to have a huge amount of disposable income, the bad news is you probably won't be able to buy this arty Veyron Grand Sport. However, and for anyone sneezing bucket loads of cash, you can go and see it in the flesh at the Art Basel show at Miami Beach, Florida – assuming you can afford the flight that is.
[via AutoCar]
Is Samsung preparing to launch a Galaxy Note 7.0?
Google Nexus 4 back in stock at 5pm today
Stuff Office Cat's Diary – 04/12/12