Belkin gets cooking at CES with internet connected Crock-Pot
The Crock-Pot WeMo Slow Cooker (now that's a mouthful) makes cooking a wireless affair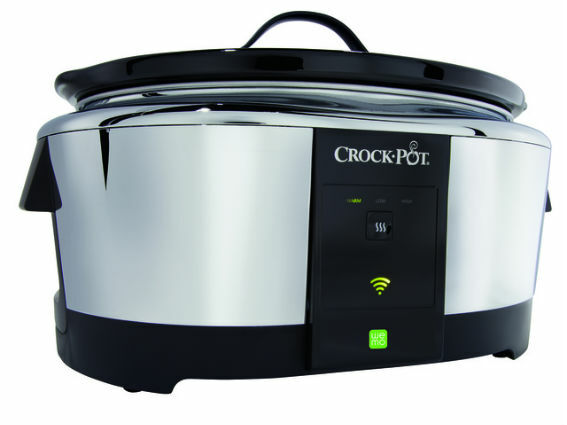 An exciting cooking app is not ten recipes and a picture of banoffee pie that makes you want to lick your iPad. An exciting cooking app actually lets you cook. In this case with the help of a WeMo enabled Crock-Pot slow cooker.
Part of Belkin's partnership with Jarden (who owns the Crock-Pot, Mr. Coffee and Sunbeam lines in the US), you'll be able to control this little cooker with your smartphone, both inside the home and on the go, with the help of the WeMo app. 
With the WeMo app, you can turn the Crock-Pot on or off, adjust temperatures, and set timers. It'll even send out reminders so the culinarily challenged don't overcook that signature sausage casserole again. Unfortunately you will have to continue scrawling on your forehead with marker pen to remember to get the dish into the Crock-Pot to begin with.
It looks like Belkin is gunning towards an Internet of Things takeover – the Crock-Pot is the first of WeMo enabled devices from Belkin as there's air purifiers, space heaters and coffee makers to come with connected lightbulbs being shown off at CES too. The Crock-Pot will be available in the US for US$99 (£66) this month.