Audi A3 concept car is a gadget pad on wheels
The latest tech joy unveiled at the Geneva motor show is packing Wi-Fi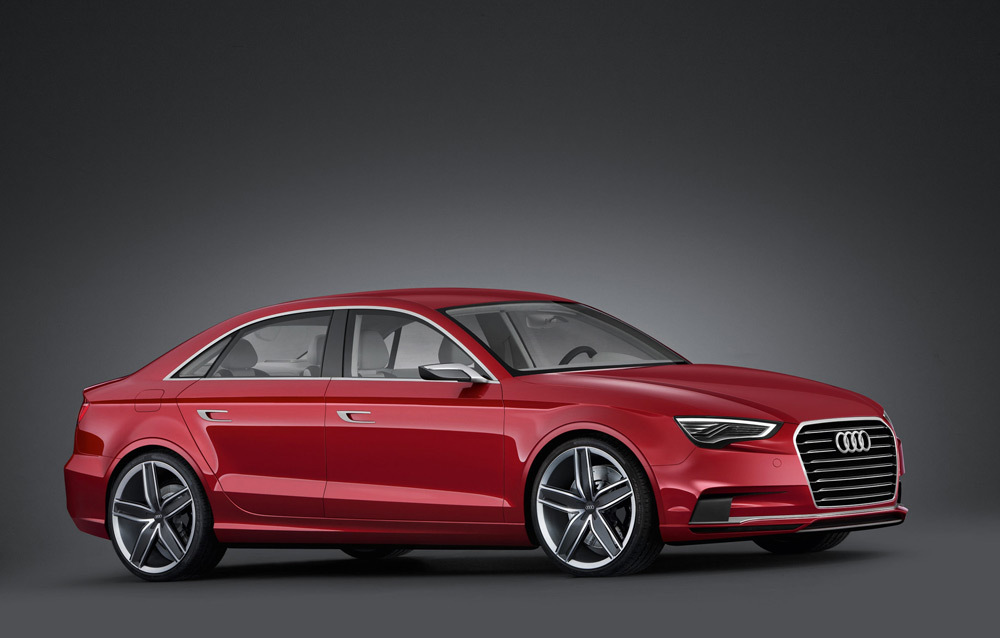 If a car packed full of gadgets is high on your wishlist, meet this future-facing Audi A3.
This beautiful concept comes with Audi's MMI multimedia interface, although this one is particularly special as the touchscreen rises from the dashboard and that lets you "write" commands with your fingers. It also offers an in-built UMTS modem and WLAN adapter for Wi-Fi on the road.
Exiting simply requires you touch the brushed aluminum door handle and the door will automatically open itself. But don't forget your iPad that you may have left in the holders installed on the front backrests.
Not only does the A3 look like an oily-wet dream, but it's armed with a 2.5-litre 402bhp Turbo FSI engine, making it the most powerful A3 ever. That translates to 0-60mph in 4.1 seconds, which means it can beat most Aston Martins off the line.
Like most concept cars, it'll probably never get built, but hopefully the technology will be incorporated into future models, making connectivity the standard and as necessary as a brake pedal. Well, maybe not quite.