The 6 coolest cars of the Paris Motor Show 2016
Get out of your daydream, get into these cars...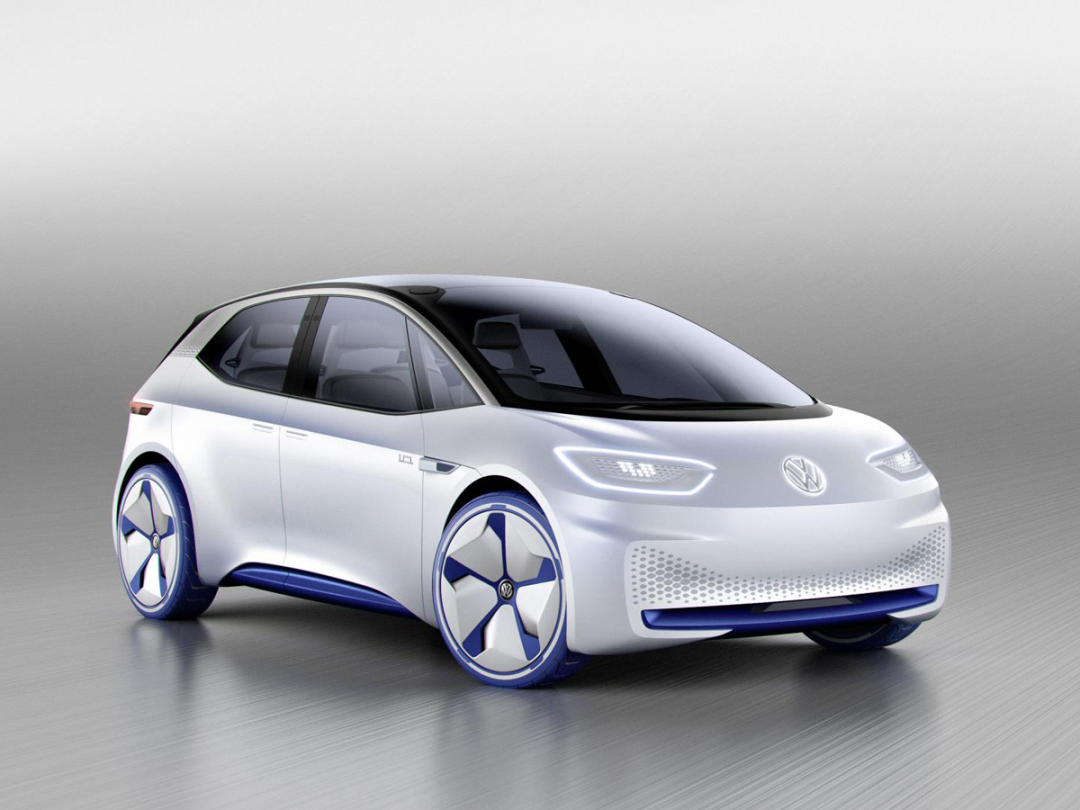 The Paris Motor Show has grown in fame of late. No, that's not because it has the best food, after-show wine and smoking areas – it's that it gets some of the best and craziest concept cars.
This year continues to dish out some brain-baffling designs that give a glimpse at the future of driving. From autonomous vehicles with steering wheels that retract into the dash to motors with their own power generators, this year has it all.
But not everything at the show has travelled back in time from a future utopia – there's plenty here that you could get your hands-on next year. So with no further ado, here are the coolest cars from the Paris Motor Show 2016.
Toyota FCV Plus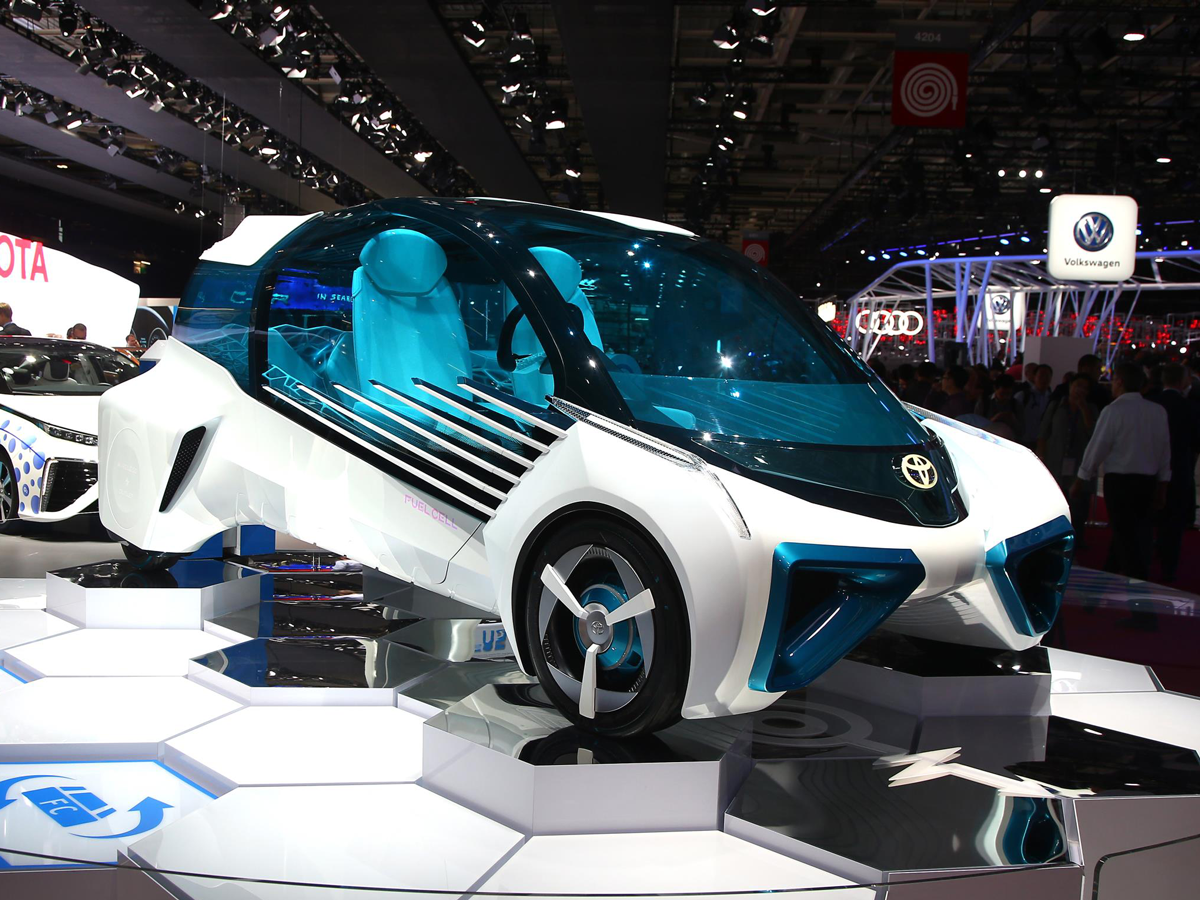 Let's start with something really whacky. The Toyota FCV Plus doesn't look like this simply to turn heads, though – it's been designed to combine the outer dimensions of a compact car with the internal space of a large saloon.
That would be tricky with a dirty old combustion engine, which is why the FCV Plus instead has a lovely, clean and very small hydrogen power source.
As if that's not clean enough, that dinky generator can also create electricity for your home when it's parked and will pump it back into your town's power grid if you don't need it. Now that's the kind of selfless eco-thinking that could save this abused planet of ours – let's hope it's not too late when the FCV finally launches sometime near 2031.
VW I.D.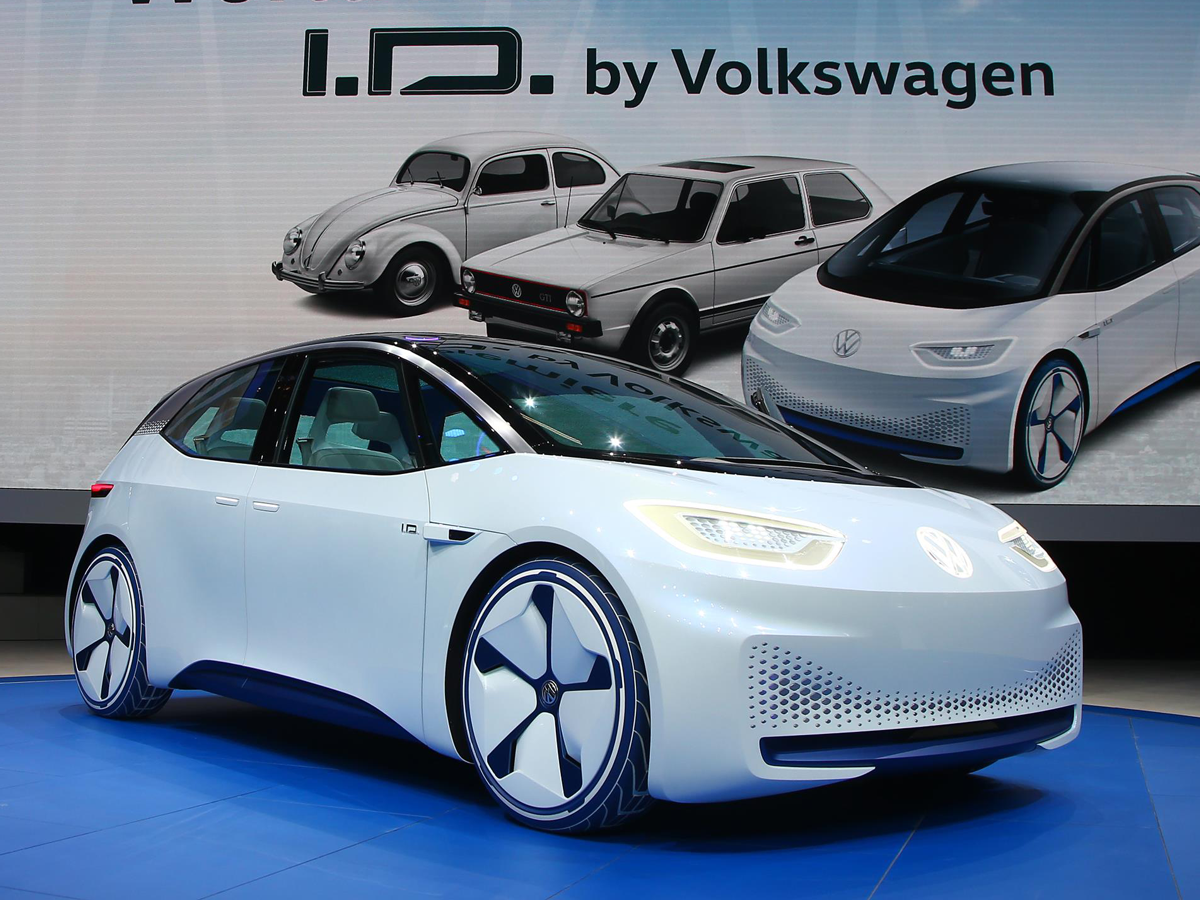 The Volkswagen I.D. concept car might not look as out there as the FCV Plus, but it will hit roads much sooner – in 2020. You'll have to wait until 2025 if you want to enjoy the car's promised autonomous mode, but it'll be pretty darn cool when it arrives thanks to a steering wheel that retracts into the dash when the car's driving itself.
Volkswagen reckons the I.D. will be able to manage a respectable 250 to 375 miles on a charge with its 125kW motor and batteries. The whole car is built around the battery placement, part of VW's Modular Electric Drive (MEB) platform, meaning there should be lots more room inside.
And by not focusing the build on a large engine and fuel lines the car can suit the passenger better, so a touchscreen, gesture controls and even haptic feedback features fit in nicely.
Honda Civic Type-R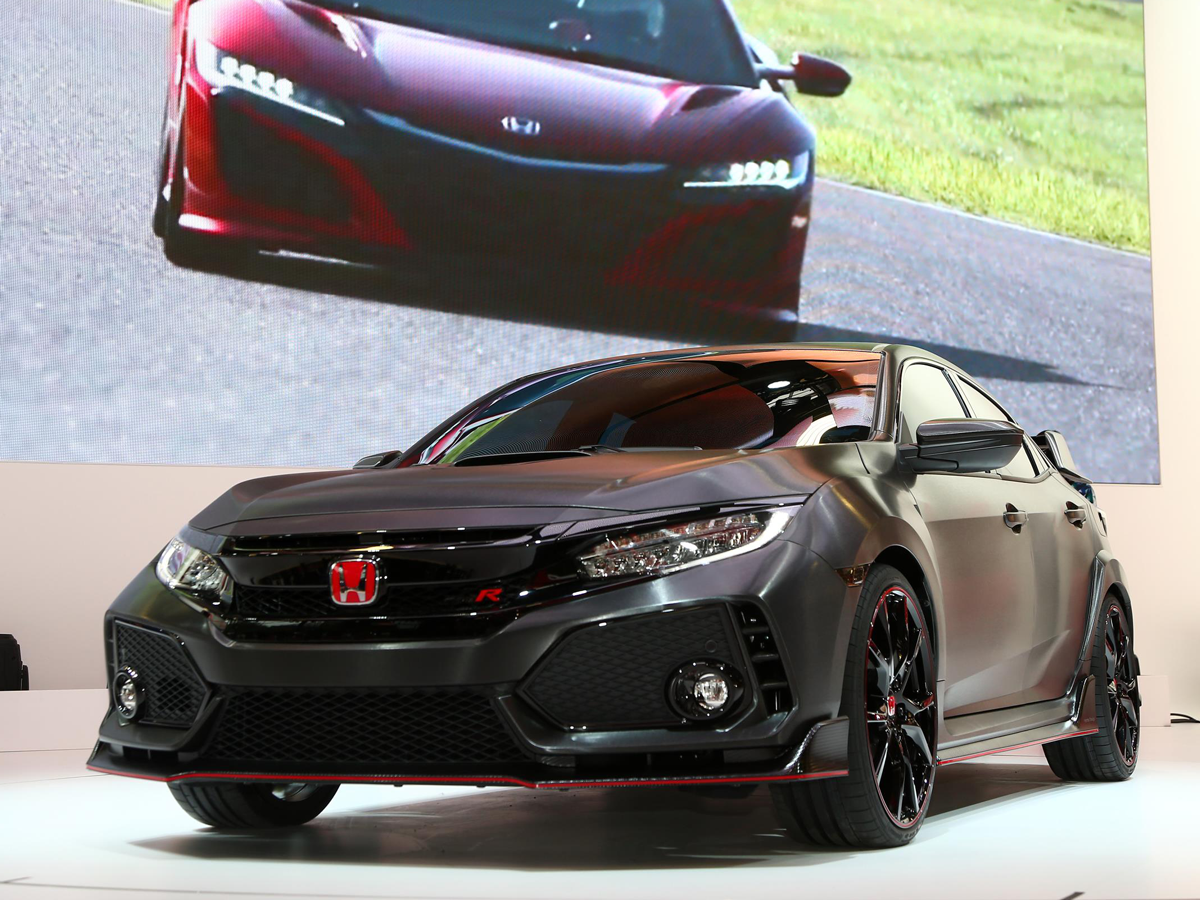 The new Honda Civic Type-R has been teased at the Paris Motor Show ahead of its planned release in 2017, and it looks better than ever. When it comes to understatements, calling this car aggressive would be like saying Mike Tyson is mild tempered.
Honda didn't reveal much about the car but simply said it'll be faster than the current model. Allegedly it will remain front-wheel drive and use the new wider chassis to improve handling and grip.
That new front and rear spoiler-splitter combo should help increase both handling, speed and economy thanks to greater downforce. Expect all that to mean a higher price than the current £30,000 tag though.
Mitsubishi GT-PHEV concept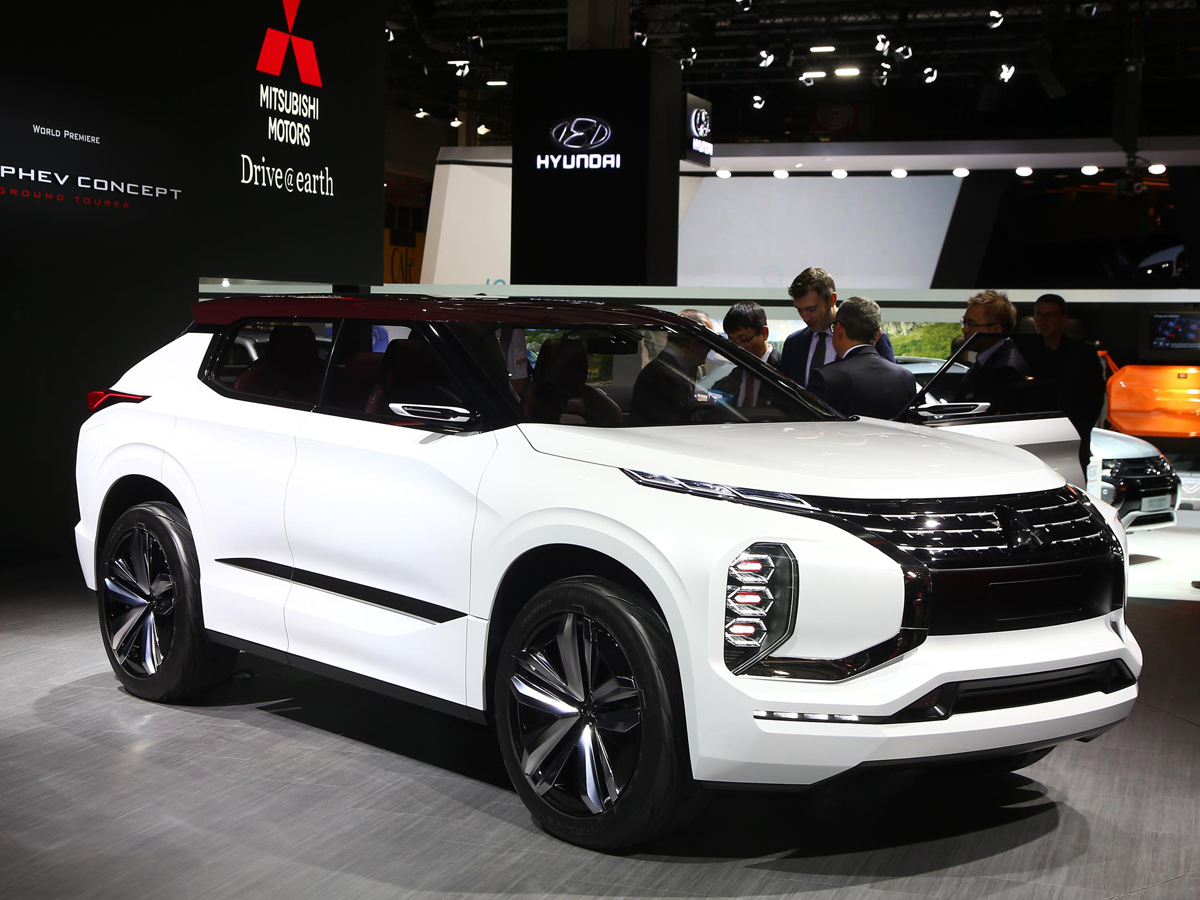 Eco credentials are lovely and all that, but wouldn't it be nice if you could get a petrol-sipping car that also looked like a super-tough beast? Now you can, or at least will be able to when the Mitsubishi GT-PHEV goes into production in the next few days.
As you can see, it looks awesome, with suicide doors for the rear sealing the stylish deal, and beneath that brutish exterior is a petrol-electric arrangement that should help to preserve the polar bears.
It'll do 120km (75 miles) on pure electric energy, which is enough for the majority of commutes, but of you go above that there's a 2.5-litre petrol the will kick in. To help get the very best efficiency the GT-PHEV (which will probably actually end up being the next Outlander) has some neat tricks up its sleeve, such as active grille shutters that close when air isn't needed in the engine, a speed sensitive suspension that drops the car to reduce drag, and GPS and online data that's used to tailor dampening to the particular road you're on. Neato!
Land Rover Discovery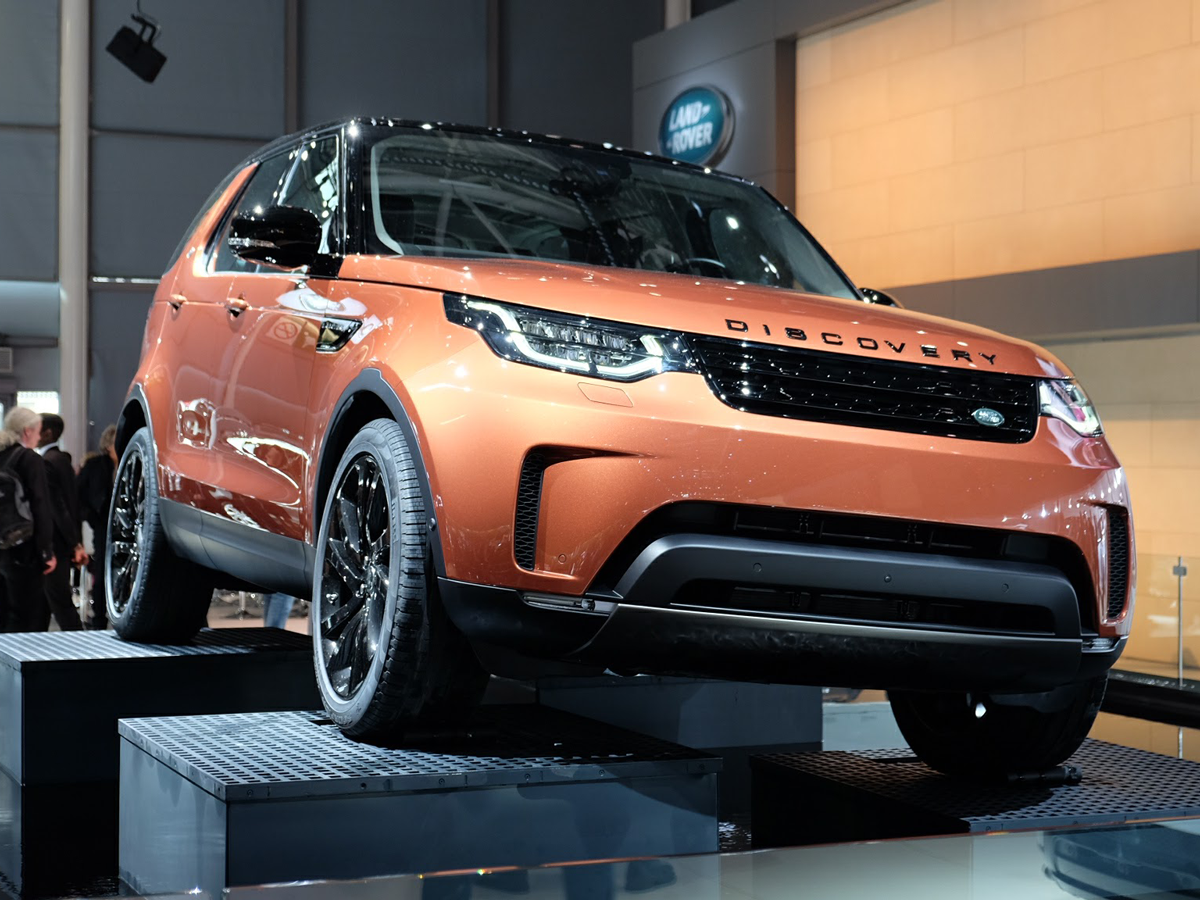 Yeah, we know that next to the GT-PHEV this Discovery looks a little, let's say, "unadventurous", but whereas the Mitsubishi is a concept that will be inevitably toned-down before launch, this Land Rover is finished and ready to rock.
It's got some clever stuff going on, too. There's a smart air suspension that raises the car for wading through water or lowers it for aerodynamic efficiency when bombing along the motorway for starters. But cooler than that is the fact that the car's seven seats are motorised and you can configure how they're arranged via an app. We're going to go ahead and assume there's some sort of override that will prevent you flattening your kids when you fold down the seats.
And if, like most parents, your biggest concern is keeping the whole family entertained and therefore quiet during long journeys, you'll probably be delighted to hear that the new Disco has built-in Wi-Fi and no fewer than nine USB ports to keep all of those peace-promoted electronic devices juiced-up. Meanwhile, you can keep yourself entertained with the optional Meridian sound system.
And while the Discovery is arriving a bit to early to have full automation, the self-parking mode, adaptive cruise control and assisted off-road driving should make driving one a very relaxing experience.
Mercedes Generation EQ concept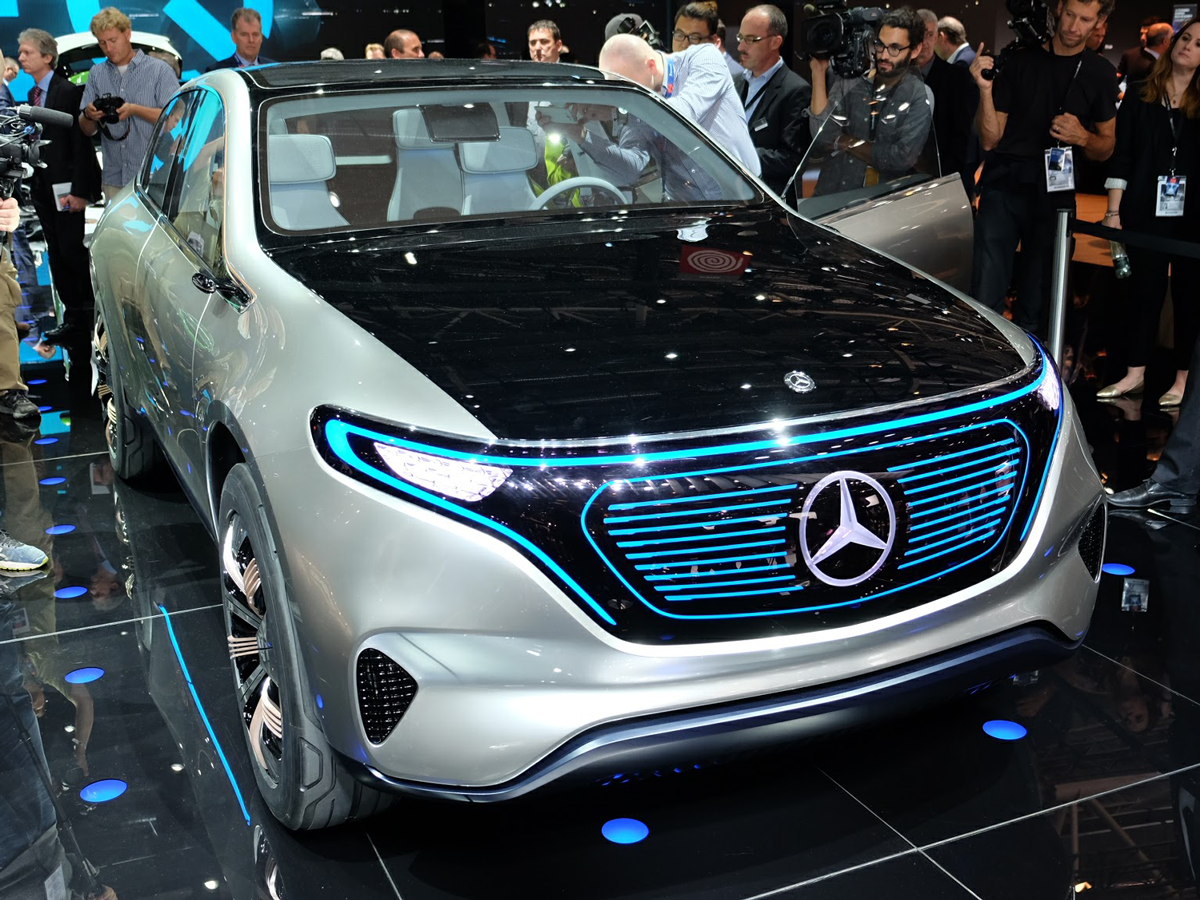 Mercedes has whipped off the covers on its full electric, four-wheel drive SUV dubbed Generation EQ. With that it's clearly thrown in with the electric future of driving and says this beast won't compromise, offering an impressive 402bhp.
The Generation EQ is planned to go into production in 2019 to take on the likes of Audi's e-tron quattro and the Tesla Model X. With a hefty 310-mile range it should really give them something to worry about. That range is partly thanks to aerodynamic-improving features such as concealed wipers, cameras instead of side mirrors and remote doors that open remotely and therefore don't need handles.
Mercedes says this is just the start and plans to have more than ten fully equipped electric vehicles on the roads by 2025. If this is the shape of things to come, that should be a pretty awesome collection of cars.