Apple takes trolling to a new level as Move to iOS app hits Android
As promised, the company is pushing Android users to make the switch via their own phones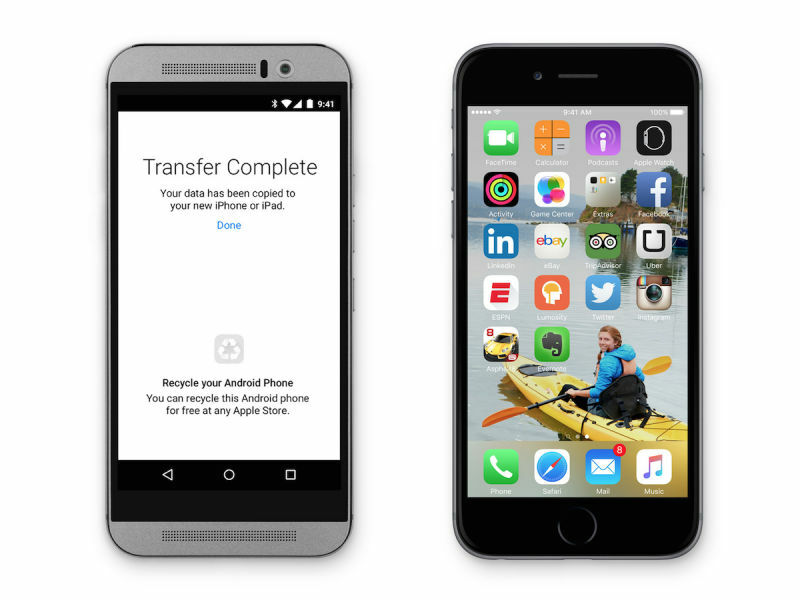 Attention: as of today, Apple has officially created and released an Android app (we're exempting Beats Music, which came via acquisition). But this isn't one of the company's familiar iOS apps ported to a rival platform: it's a means to create more iPhone and iPad customers.
As revealed in June, the app is called Move to iOS – and as you might guess from the title, it's designed to bring Android users into the Apple fold as easily as possible. It's a free app available now from the Play Store, and it works with any Android device (phone or tablet) running Android 4.0 or newer.
What does it do? Well, it transfers data from an Android device to an iPhone or iPad, creating a local Wi-Fi network to move over things like photos, messages, accounts, contacts, calendars, and bookmarks. It'll also download free versions of multiplatform apps, and put any iOS versions of paid apps on an App Store wish list. Essentially, it's designed to get you up and running on an iOS device very quickly.
But there's some obvious trolling in the mix, too. For example, when you finish the process, the Android phone will display the message, "You can recycle this Android phone for free at any Apple Store." As if your handset is automatically useless and worthless now that you've entered the iPhone universe. It's funny, mostly, but also surprisingly snippy.
To be fair, these rivals can play nice when they want to. Google just brought Android Wear to iOS – and overcame Apple's usual rules against naming rival platforms on apps – and Apple plans to release Apple Music on Android later this autumn. But you'd never, ever see a "Switch to Android" app on the App Store, given Apple's closed ecosystem.
Yet the opposite has just happened on Google's open storefront, and we can't help but think Google wouldn't mind having a little bit of oversight on the Play Store for instances like these.
[Source: App Store]