Apple patent application again hints at no headphone port for iPhone 7
The application shows headphones that support wireless and Lightning connections
It's relatively early still in the iPhone 7 rumour game, as Apple's next flagship phone is probably still about five months away from debuting, but one big rumour keeps popping up – and people aren't very excited about it.
The rumour is that Apple will remove the familiar 3.5mm headphone port that's been on nearly every portable electronic device in history, and instead embrace a future of wireless headphones – and/or wired ones connected through the Lightning port. And a new revelation today supports that move.
AppleInsider discovered a newly published patent application from the United States Patent and Trademark Office, and it shows a concept for headphones that are wirelessly connected – but can also be wired into the phone. And despite what the illustration above shows, the application describes the kind of connection that would be possible with a Lightning cable.
What's unique about this particular invention is the form of audio connectivity: the headphones would interact with the phone through both wired and wireless signals, with the primary audio sent wirelessly and effectively a "backup" version buffered in the memory via the wired link.
If the wireless signal drops, the headphones would automatically fill in the gap with the version sent via the Lightning connection until the wireless signal is reestablished.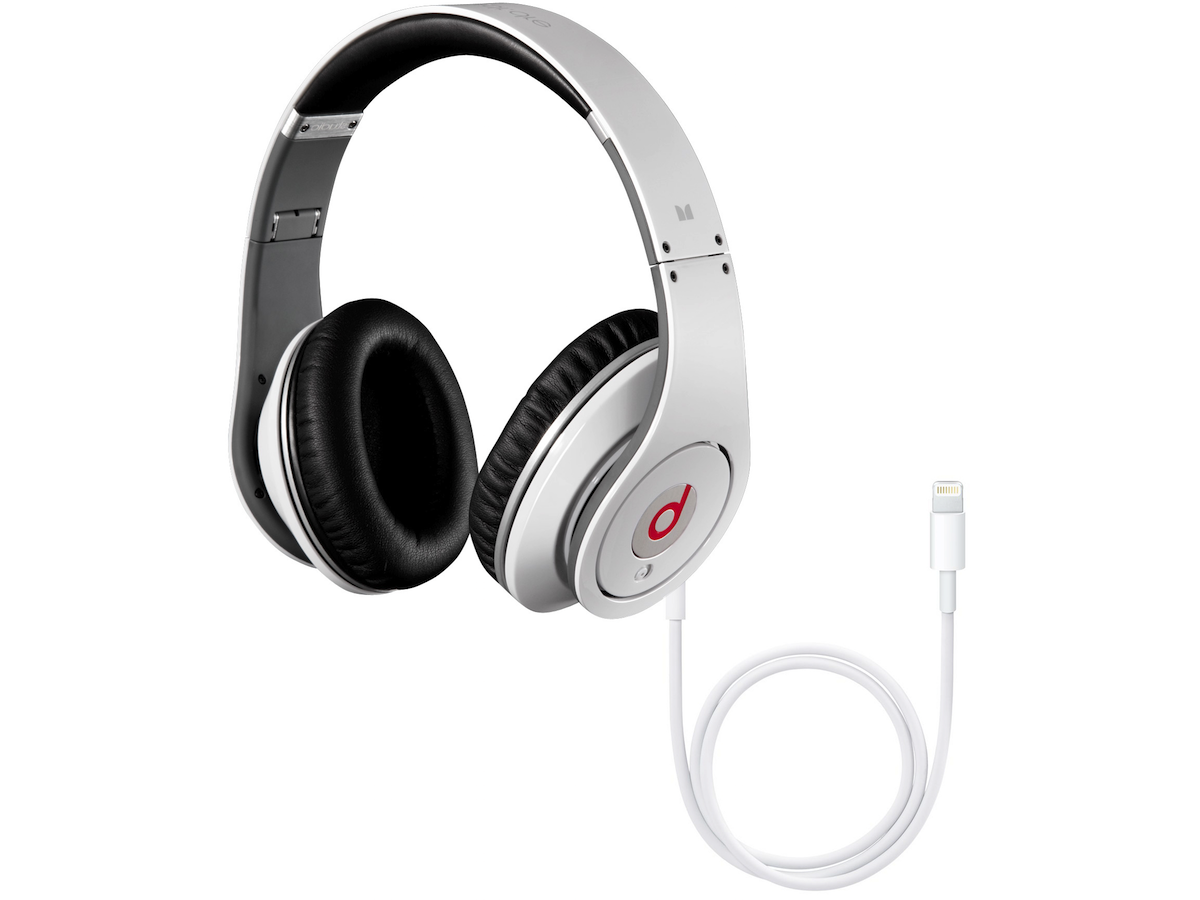 It sounds a bit redundant, really, and the whole appeal of wireless headphones is that you don't have to be tethered to a device. But think of it as an enhancement: when plugged in and charging the headphones' battery, you get the extra functionality of a more stable audio connection as well.
As ever, the existence of a patent application doesn't mean that Apple is definitely making headphones with this technology, and it certainly doesn't ensure that the next iPhone will drop the headphone port.
But with rumours and reports steadily building about that potential iPhone change ahead, this application does seem to support that line of thinking. And a report from 9to5Mac in January suggested that Apple is working on some high-end wireless Beats earbuds for a potential new iPhone, as well, so there could be some crossover between these bits.
Besides, just the idea of Apple making a change already seems to be inspiring competitors: Chinese maker LeEco just announced three phones yesterday that ditch the headphone jack in favour of a USB Type-C connector.
[Source: USPTO via AppleInsider]