Is Apple making a drivable iPad Pro?
Well, no. Of course not. But the recent poaching of auto engineers adds more fuel to the iCar flames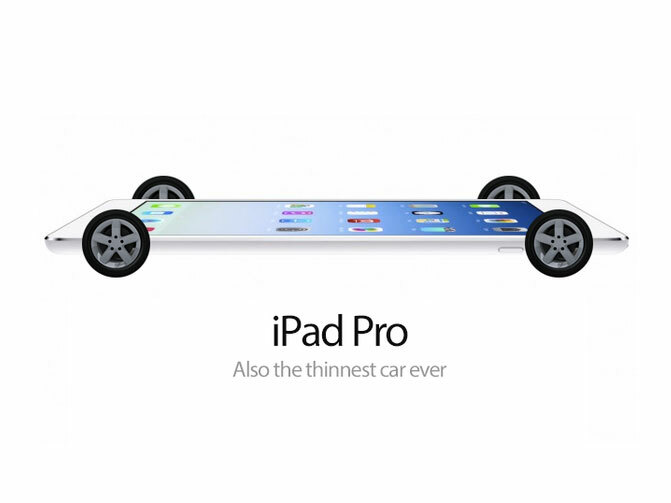 Tech lawsuits are normally dull affairs, full of long patent numbers and men in suits pointing at each other and saying lawyer things. But every once in a while they tease us with a bigger picture.
Take the recent lawsuit filed by A123 Systems against Apple for example. The electric car battery manufacturer is suing Apple for poaching its top engineers to build a large-scale battery division. Despite rumours of a large iPad Pro, we somehow doubt that this new factory will be concerned with churning out larger tablet batteries. Call it a crazy hunch.
Naturally, our thoughts swing back to the mythical Apple Car, rumours of which trickled out into the ether earlier this month. Apple's mysterious 'Titan' car project is said to involve an electric vehicle which resembles a minivan, with whispers of self-driving tech also making the rounds. A123 Systems makes lithium-ion batteries specialised for use in large machines, including cars, so there is definitely some automotive interest from the Cupertino tech giant.
Apple is also accused of looking to snap up other battery engineers from the Likes of LG Chem Ltd, Samsung SDI Co Ltd, Panasonic and Toshiba. None of the companies (including Apple or A123 Systems) has offered any comment so far, leaving us all wondering what Apple has hidden away up its sleeve.
Will we all be driving iCars in five years? Perhaps. It's not like we've got hoverboards to look forward to any more…
[New York Times, main image: Craig Grannell]