Apple inadvertently leaks iPad Air 2 and iPad mini 3 details
It seems there'll be little in the way of surprises at this evening's event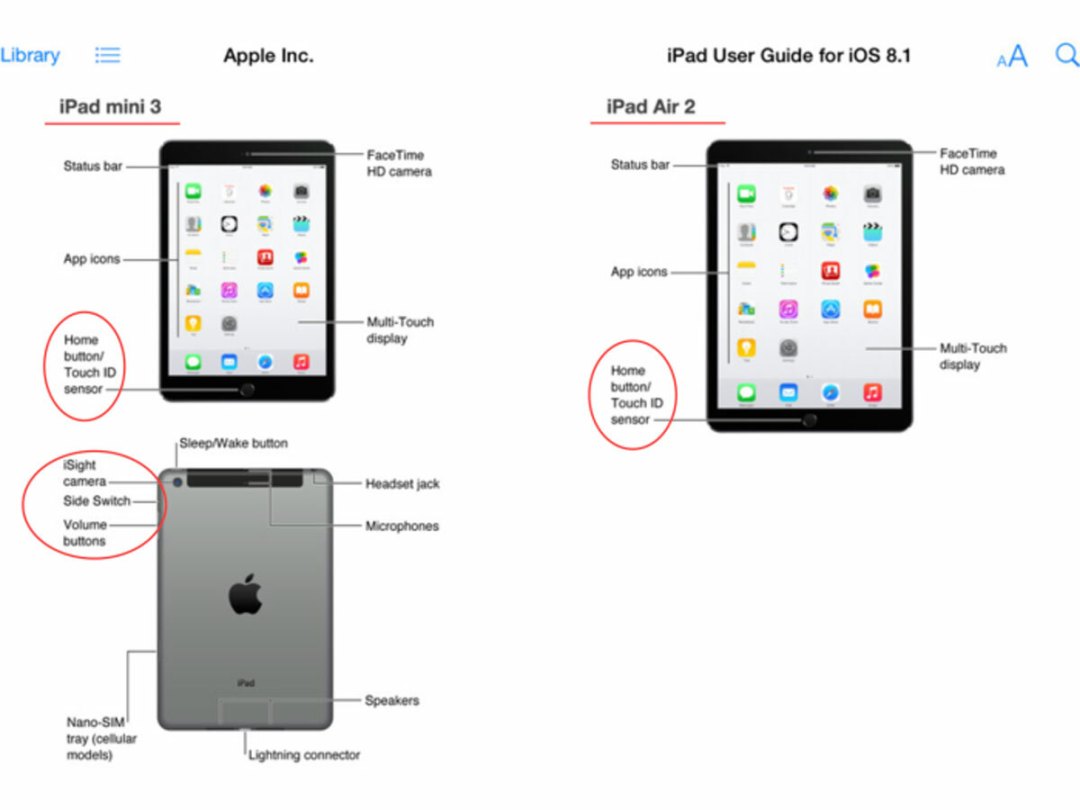 Apple has posted screenshots for the iOS 8.1 iPad user guide on iBooks, and they have confirmed the existence of the iPad Air 2 and iPad mini 3.
Apple's once-watertight pre-release ship has become a leaky tub of late, but the information usually comes from third-party sources along the supply chain – not Apple itself. This is a rare slip-up from the highly secretive company.
READ MORE: Apple iPad Air 2 preview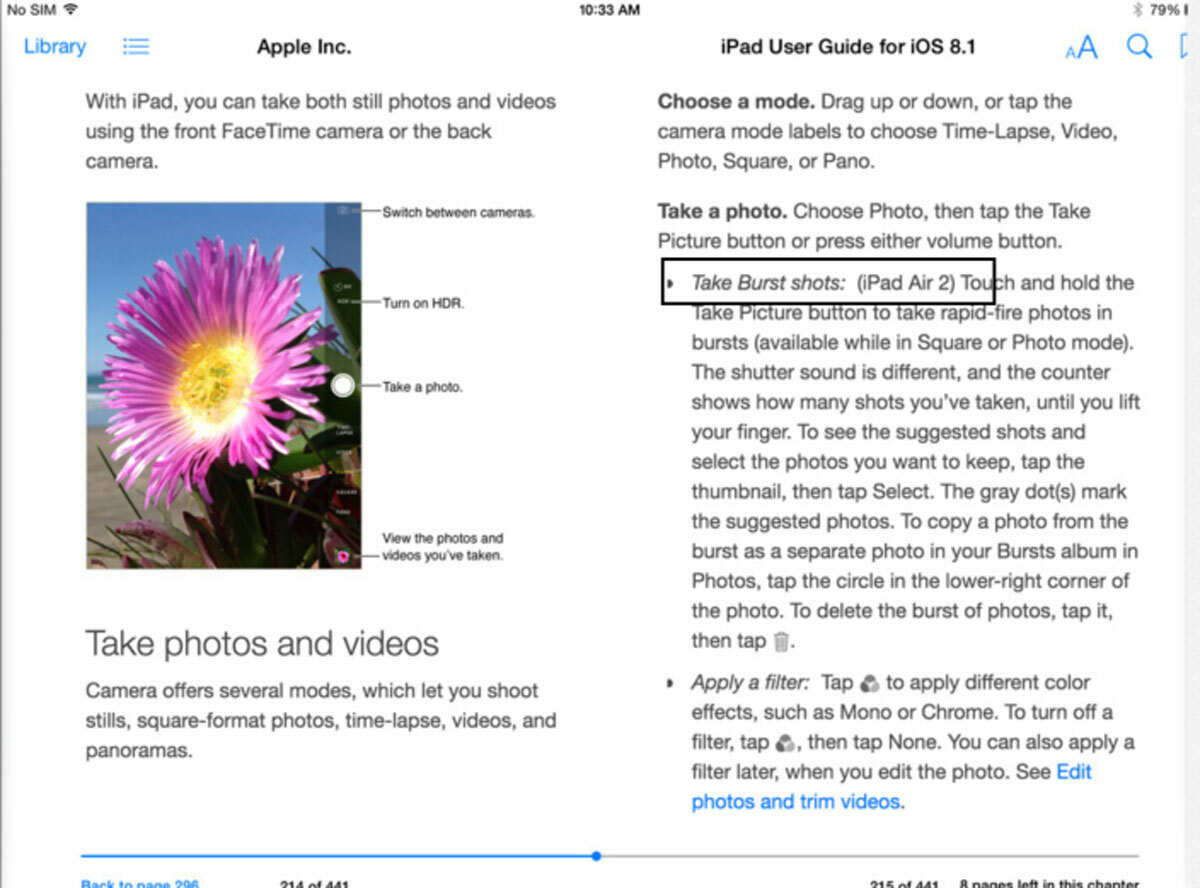 The screens hold few surprises for anyone who has kept up to date on iPad Air 2 rumours and leaks. Both the Air 2 and iPad mini 3 look similar to their predecessors, but will feature Touch ID fingerprint sensors. The leak also confirms that the iPad Air 2's camera will feature a burst mode (a feature that debuted on the iPhone 5s).
Make sure you tune in this evening, when we'll be covering Apple's special event live. You can expect to see the new iPads, and possibly new Macs as well.
[Source: 9to5Mac]