8 reasons you'll want the new Apple Watch OS 2 update
The Apple Watch is about to get a lot better. Here's why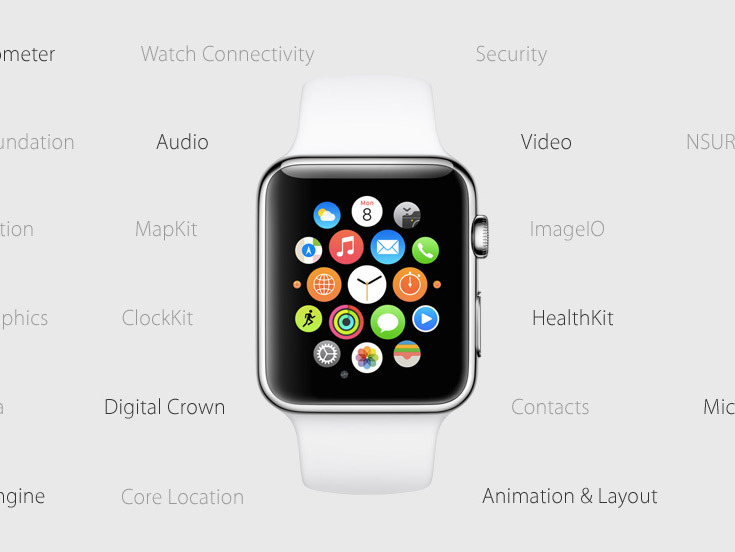 Apple's two and a half hour WWDC keynote was packed full of information on OS X El Capitan (yes, really), iOS 9, and Apple Music, as well as some more information on all the updates for the Apple Watch.
watchOS 2, as its officially called, brings with it a host of new features and improvements which should get early Apple Watch adopters rather excited, while possibly tempting others to christen their wrists with Apple's smart timepiece.
Here's everything you need to know:
New watch faces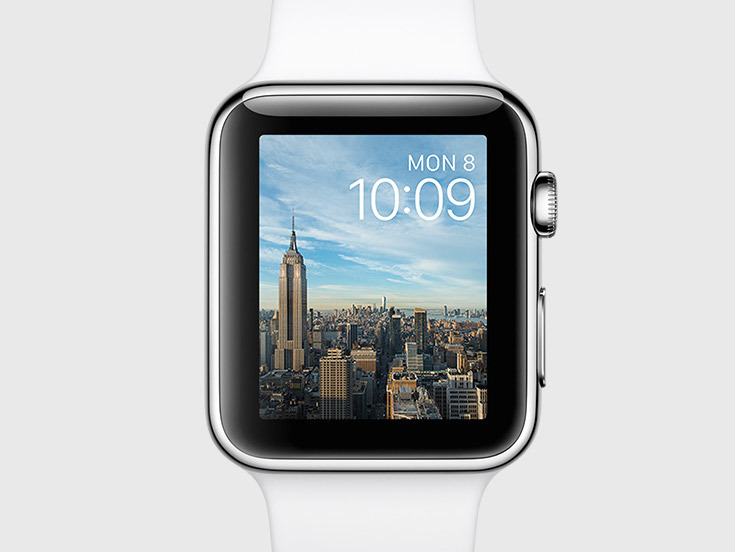 You can now customise your watch face with photos from your own gallery, with the option to show a different photo each time you move your wrist up to look at the watch screen.
There are also a number of new time-lapse watch faces on offer (from iconic cities like London and New York), which will show off a short moving time-lapse that corresponds to the time of day, which is a slick touch.
Use all the things
WatchKit has been updated to give developers full access to more of the Watch's hardware. App creators can now utilise the Watch's in-built mic and speakers, heart rate sensor, Digital Crown, Taptic Engine and accelerometer to create more functional apps.
Video playback has also been enabled, with Vine being one of the examples shown off at the Keynote. We can't imagine a situation in which you'd want to watch a video on a tiny watch screen, but hey, at least the option's there we suppose.
It's Complicated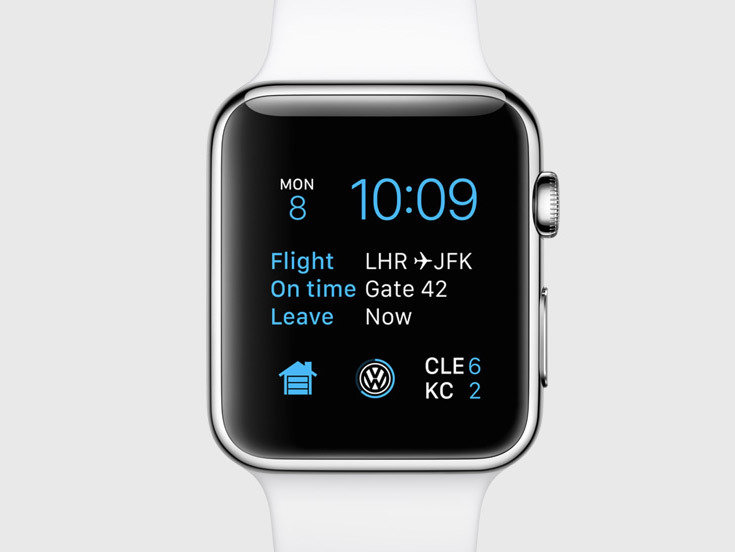 Developers can also now display data from their apps as 'complications' on the watch face itself. You can, for example, see how much charge is left in your electric car, upcoming flight times, or what the latest football scores are – all on one screen.
Time Travel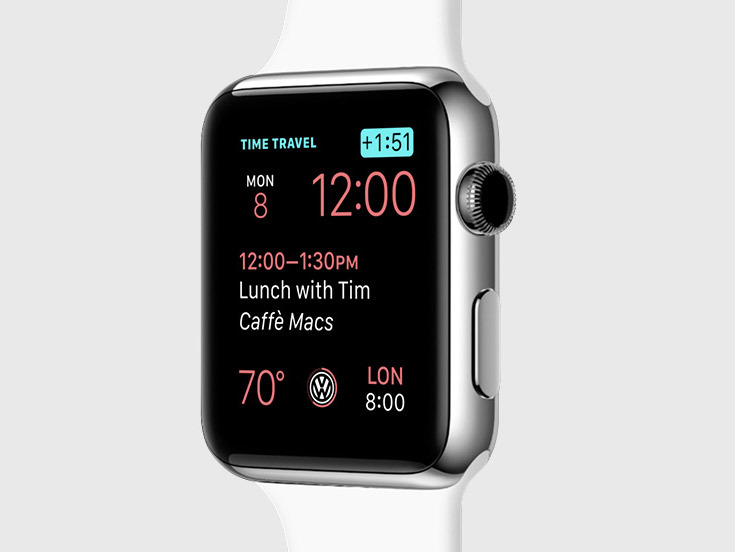 Rotating the Digital Crown will bend the fabrics of space and time, allowing you to undo awkward moments like spilling your drink all over your fellow commuter's lap.
Well, not quite. Instead, it'll let you turn the crown to skip ahead of your schedule, letting you see what you've got coming up later on in the day, which looks like a rather simple, but useful feature.
Harness the power of your voice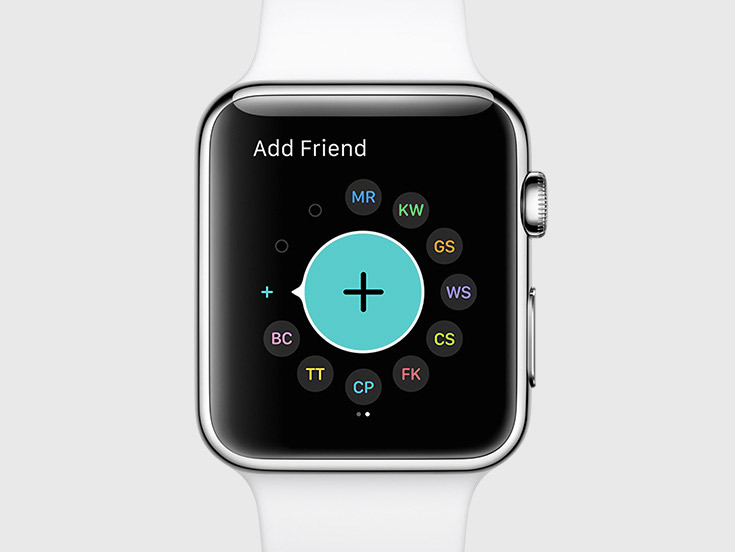 FaceTime audio will now be supported, letting you make and receive calls directly from the Watch itself, though we can't promise you won't look like an idiot if you choose to do so.
Apple has caught up with Android Wear too, letting you reply to messages using the power of Siri's voice dictation.
Transit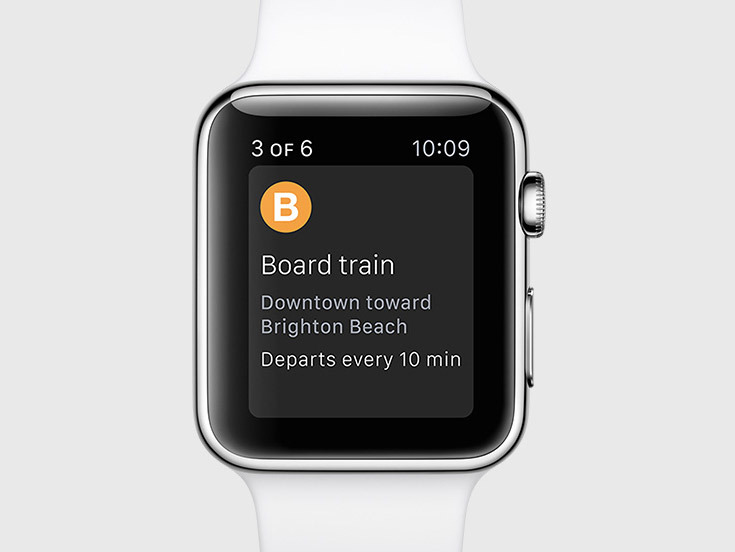 iOS 9's Transit features are also supported on the watch, pushing detailed public transportation routes straight to your wrist, including walking directions to the nearest stations.
Better fitness integration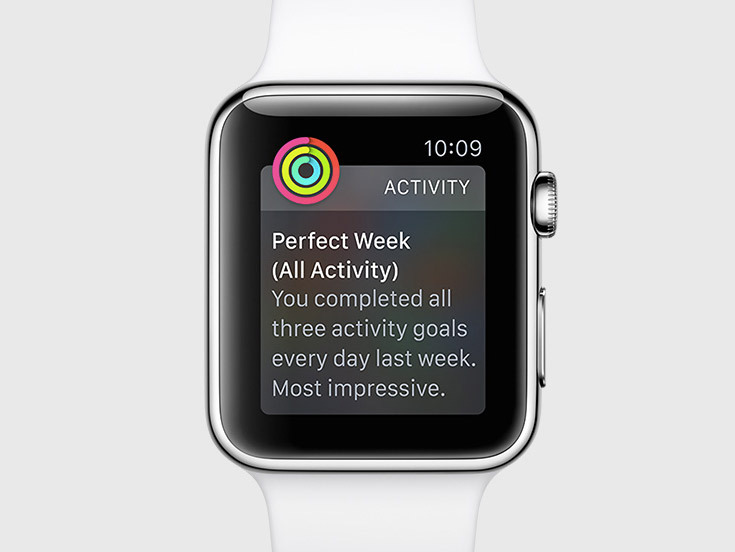 Workouts from third-party fitness apps will automatically contribute to your daily Move and Exercise goals, without you having to fire up the native Exercise app each and every time, which is currently an annoying extra step.
Nightstand Mode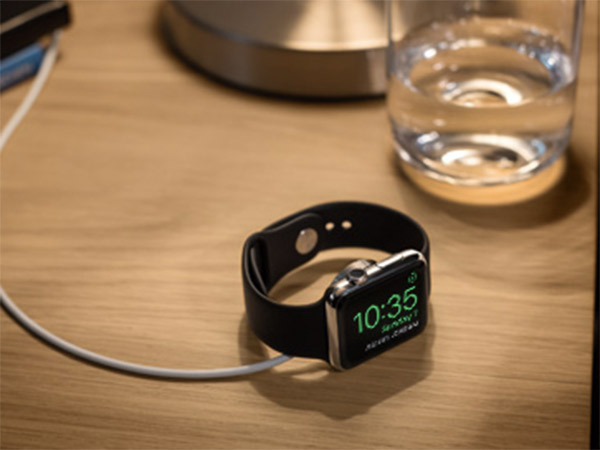 Your Watch will automatically switch to an alarm clock UI when it's charging, complete with its own snooze and off buttons, which are controlled by the Digital Crown and side buttons.
It's out in autumn
Or "fall". Either way, that's the closest to a release date that Apple has actually shared with us, but rest assured, we'll let you know of the specific rollout date as soon as it's confirmed.