The 7 most exciting trailers from The Game Awards
Roll up for new footage of Zelda: Breath of the Wild! Mass Effect Andromeda! And Death Stranding!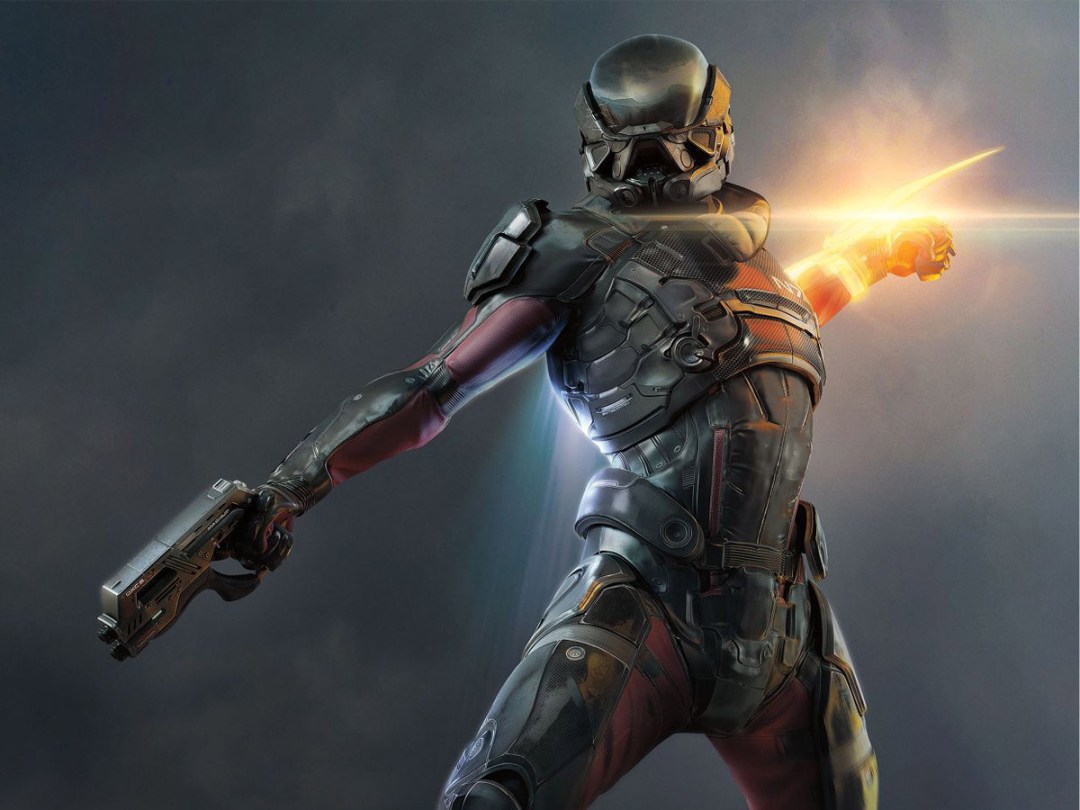 Last night Los Angeles hosted The Game Awards, which is kind of like the Oscars, but for games, and with marginally less weeping on stage.
As well as affording the games industry an opportunity to give itself a big old pat on the back, the ceremony serves another purpose: publishers get to show off their upcoming titles, which means new trailers and gameplay footage on which we can feast our hungry peepers.
Here are the most exciting reveals from this year's event.
Death Stranding
We still know very little about Hideo "Metal Gear Solid" Kojima's next game (other than that it stars The Walking Dead's Norman Reedus and it's a PS4 exclusive), and to be honest this new trailer doesn't reveal a great deal more concerning gameplay. What it does tell us is that both Guillermo Del Toro (yes, really) and Mads Mikkelsen will be in it, and that it'll feature creepy babies in jars. It's shaping up to be very #dark indeed.
The Walking Dead: A New Frontier
Unlike Death Stranding, this is a game you'll be able to play in a matter of weeks – the next instalment in Telltale's beloved The Walking Dead series of narrative adventure games will be available from 20 December. Here's a look at the revamped game engine, some new characters – and the return of a familiar face.
Mass Effect Andromeda
Here it is, folks – your first proper look at Mass Effect Andromeda's gameplay. And it looks… like a Mass Effect game! Of course, it looks nicer than the previous titles in BioWare's space opera RPG series, but the core elements – turians, krogan, third-person exploration and abilities-powered combat, some third-person vehicle driving and tense dialogue scenes – are all present and correct.
The Legend of Zelda: Breath of the Wild
Brand new gameplay footage of the next Legend of Zelda game! What else do we need to say, really?
Psst. Anyone else think there's a bit of a Dark Souls vibe to it this time?
Halo Wars 2
No gameplay in this one – it's just a nice little CGI trailer introducing Atriox, who appears to be the main big bad in the upcoming RTS's campaign.
Guardians of the Galaxy: The Telltale Series
A brand new announcement! And it's a new five-episode Telltale adventure adaptation of Marvel's Guardians of the Galaxy! Coming to consoles, mobile and PC! And that's literally all this trailer reveals!
Prey
Arkane's followup to the excellent Dishonored 2 is Prey, a first-person shooter with a distinct BioShock/System Shock influence. This new gameplay trailer shows off a selection of the special abilities players will need to master as they explore an abandoned space station.