10 of the best iPad camera apps
Put your over-sized tablet snapper to good use with these nifty apps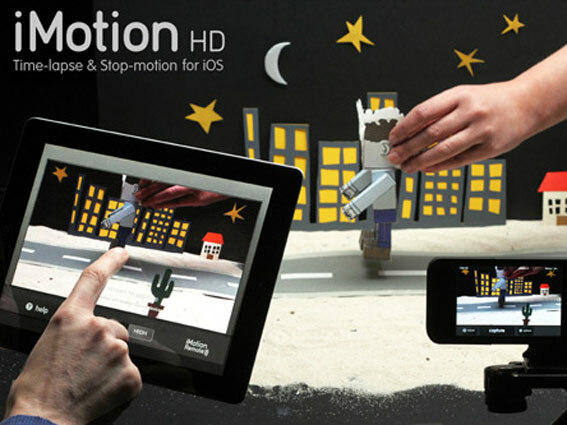 It will never beat your trusty DSLR or even your simple point-and-shooter, but the iPad 2's camera isn't just there for decoration – take a gander at a few of these apps to squeeze all you can out of your Apple tablet's lens.
CameraBag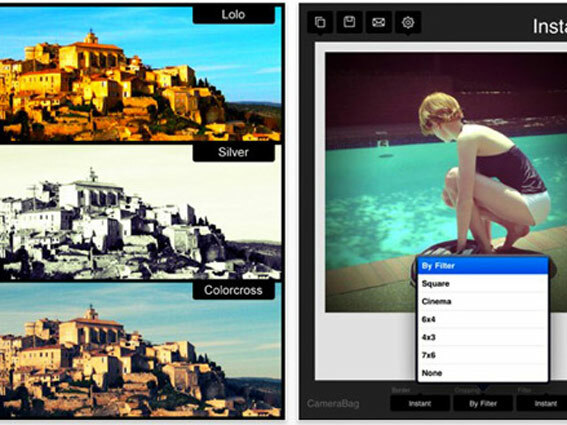 £1.20
The most popular iPhone filter app of all time has been promoted to the big league and now graces the iPad's larger screen. Recreate iconic cameras and processing methods, all with a few taps and swipes. Take that, seasoned photographers.
Photogene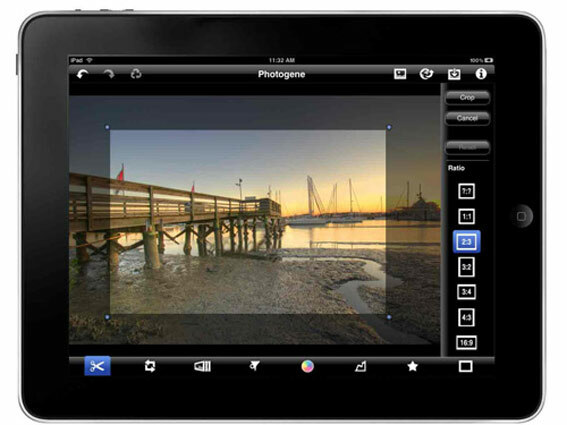 £1.80
Photogene is one of the most feature-packed photo-editing apps available, offering cropping, noise-reduction, red-eye correction, clip-art addition and much more. Multiple undo features ensure that even the most accident-prone editors can redeem their street cred in an instant.
TiltShift Generator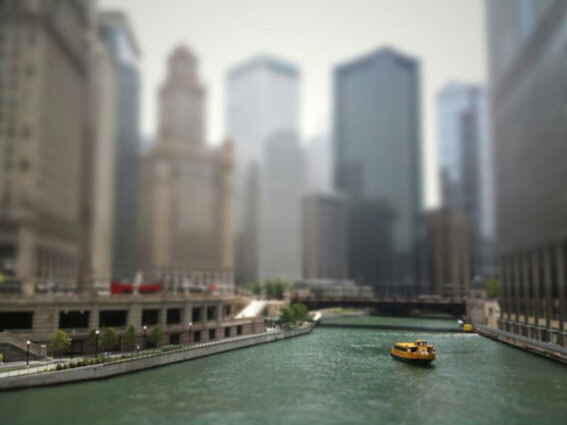 £1.80
Wielding your photographic god-like powers you miniaturise a London bus and its passengers to mere inches, laughing maniacally as you do so. Okay, so we may have added a bit of extra zest to the process, but TiltShift allows depth of field manipulation to create miniaturised scenes with a unique twist.
You Gotta See This!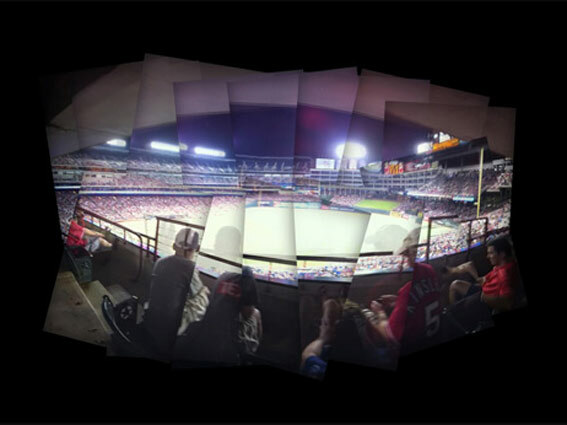 £1.20
The ultimate panoramic photo app utilises the iPad's gyroscope to work out the orientation before piecing the images together. No need to faff around lining up "ghost" images; simply do a 360-degree sweep and let the app work its magic.
QuickShot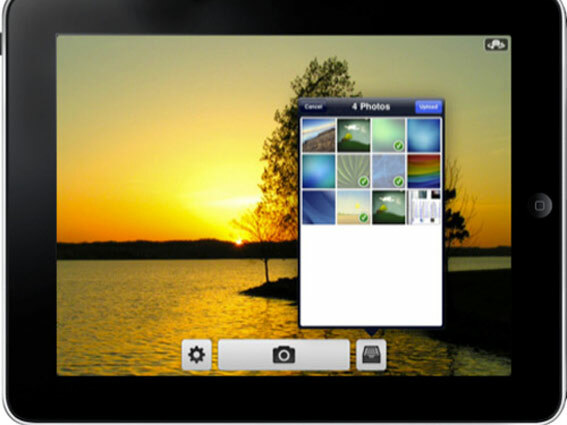 59p
QuickShot's party trick is the ability to upload your snaps to Dropbox, allowing you to whip out and display your masterpieces on those occasions when you've foolishly left your shiny, fruity slab behind.
Camera Genius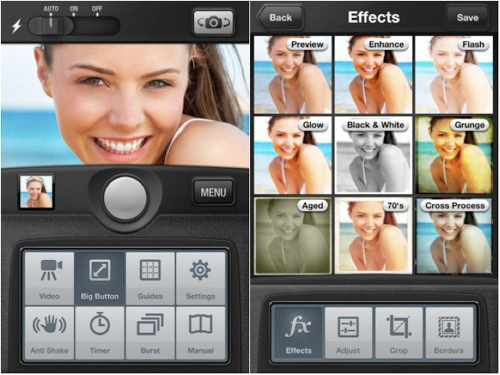 59p
For less than the cost of a Mars bar you get a camera app so packed with features, it's a wonder it can all fit inside the svelte iPad's body (metaphorically speaking). Notable features include anti-shake stabilisation, self-timer and a full-screen capture button which quite frankly would be embarrassing not to hit first time.
Adobe Colour Lava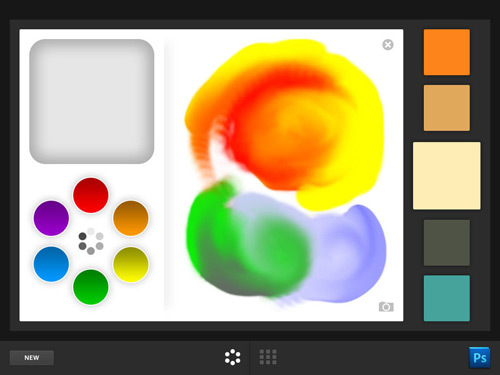 £1.80
Find another use for your pics (besides uploading them to a Facebook album that no one cares about), by grabbing colours from them and blending them together to create new shades with this colour palette app.
Adobe Photoshop Express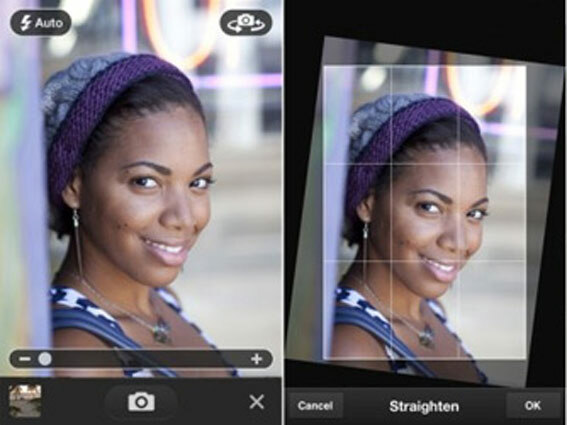 £Free
Although nowhere near as powerful as its desktop or Eazel counterparts, the mobile version of Photoshop concentrates on the post-snap editing rather than creation from scratch. All the basics from sharpening, noise reduction, straightening and cropping are there, all at the most affordable price of free.
Leme Camera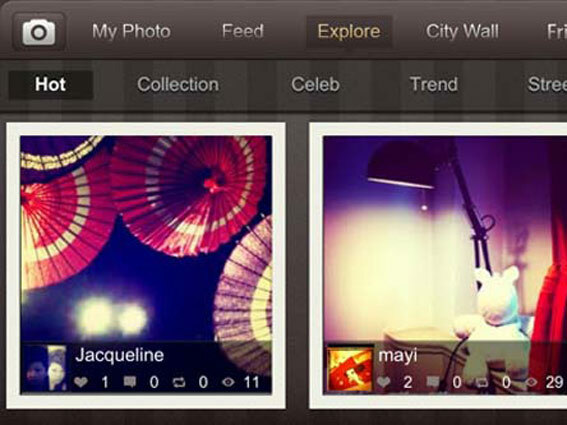 £Free
Aside from featuring a heap of "cameras" from fisheye to HDR, this app also offers a respectable number of effects and frames. If you're feeling particularly lazy there's a shake feature which randomises all three to give unique combinations every time. Can't get much simpler than that.
iMotion HD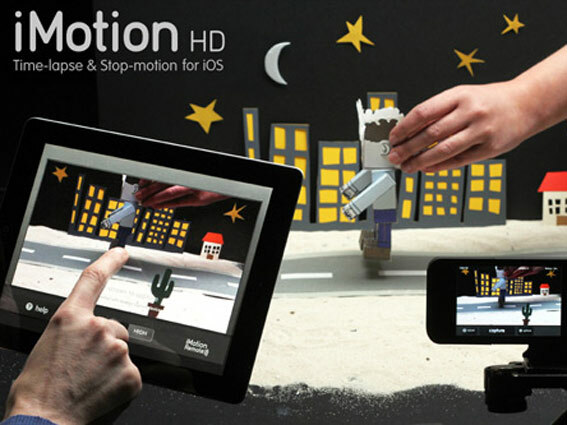 £Free
You'd be hard-pressed to give the creators of Wallace and Gromit a run for their money, but this app ensures that creating your own stop-motion animation won't be a frustrating, follicle-ripping experience. With four capture modes, Wi-Fi remote compatibility and direct YouTube uploading, your plasticine escapades should be in good hands.
Also