Lenovo Glasses T1 wants to put a cinema screen in your pocket
Smartwatches? Pah. The next evolution of wearable tech lives on your face, not your wrist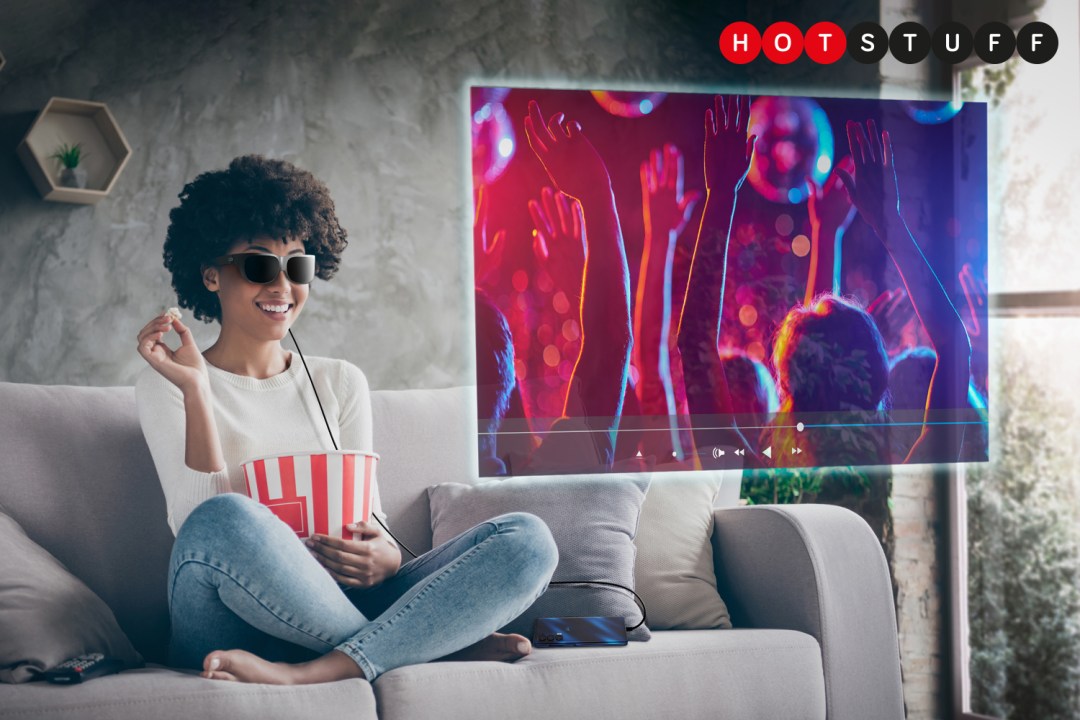 Would you swap your sunnies for a pair of glasses with a built-in big screen? Lenovo is hoping the film-friendly Lenovo Glasses T1 can earn a place right in front of your eyeballs.
The "private wearable display" hooks up to your phone, tablet or laptop over USB-C, or an iOS device through an optional Lightning adaptor. a micro-OLED display for each eye produces a Full HD image, with a promised 10,000:1 aspect ratio and punchy colours. Apparently they draw very little power, so shouldn't suck your phone dry after just one episode of your favourite streaming show.
Lenovo isn't saying exactly how big a screen the Glasses T1 is equivalent to just yet. Epsom tried something similar a full decade ago, using pico projector tech to create an 80in image – but they looked more like something ripped an 80s sci-fi flick than a pair of specs you'd actually wear in public.
Lenovo has at least made an effort on the styling front, with a fairly slim frame and individual lenses, rather than a singular visor. It has swappable nose clips and adjustable arms for finding a comfy fit, and can be fitted with prescription lenses if you wear glasses already. Built-in speakers save you having to reach for a pair of headphones, too.
Apparently they're good for gaming, albeit with a 60Hz refresh rate per eye, and could help travelling workers keep trade secrets away from prying eyes – although we'd argue anyone whipping out a pair of these in public is probably going to attract more attention, not less.
The Lenovo Glasses T1 will be hitting China first later this year, where they'll be known as the Lenovo Yoga Glasses. The firm reckons it'll then arrive in "select markets" in 2023, but there's no indication of price just yet.