The Technics AZ80 combine crisp sound and clear comms
True wireless in-ears aim for all-day comfort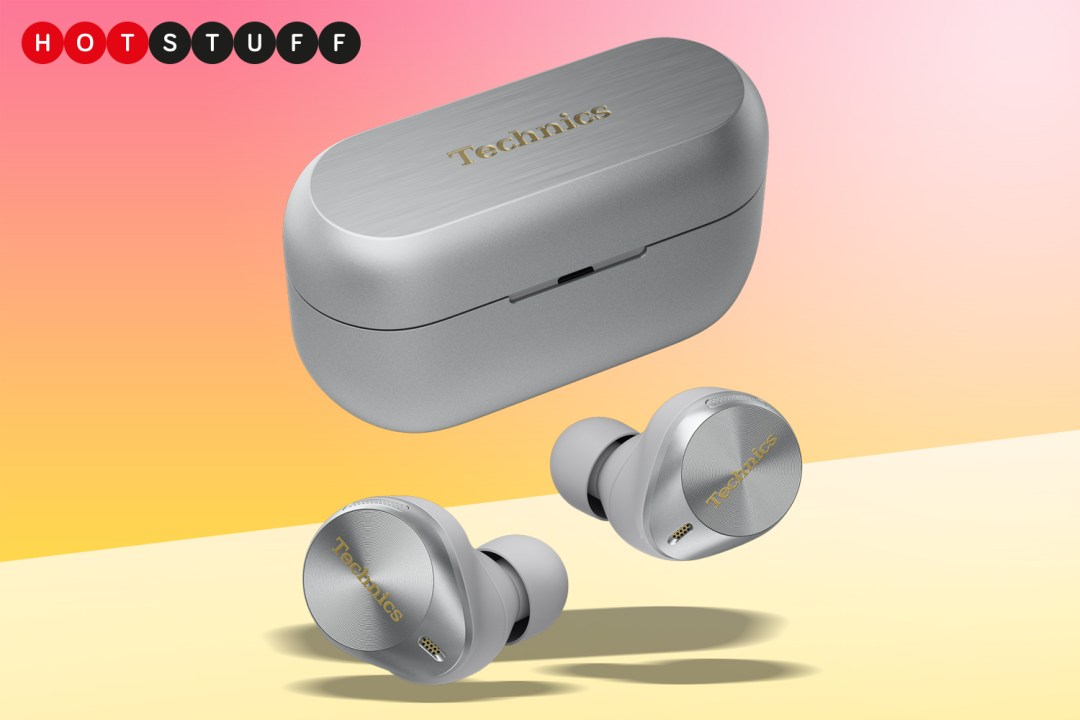 Technics has doubled down on what it knows best for its new top-tier true wireless in-ears. The Technics AZ80 (or EAH-AZ80, to give them their full title) pack an all-new audio driver and some clever noise-isolating microphone tech in order to take on the very best true wireless headphones on sale right now. They were revealed alongside the second-gen AZ60M2, which also see improvements over their predecessor.
First up, the AZ80. These premium, noise-cancelling 'buds use a bespoke shape that's meant to better fit the concha of your ear, sitting flush and not falling out even while exercising. Technics owner Panasonic asked a world champion breakdancer to wear 'em during a workout, and they didn't go flying – which bodes well for exercise addicts looking to soundtrack their gym sessions or runs. They're also IPX4 sweat resistant, and seven pairs of silicone ear tips are included in the box, so there's no excuse for a poor fit.
The buds themselves can be had in black and silver colours, each with perforated grilles and subtle gold elements that nod to the firm's home audio lineup. Brushed metal on the compact charging case will add a touch of class, too.
Underneath, a redesigned 10mm driver made from aluminium provides the sound. Each one is set inside an acoustic control chamber and has a separate harmoniser, a combo which Technics says is good for a 20Hz-40kHz frequency range. LDAC Bluetooth support is on hand to deliver high bitrate listening, and you'll be able to pair up to a trio devices at once with 3-device multipoint.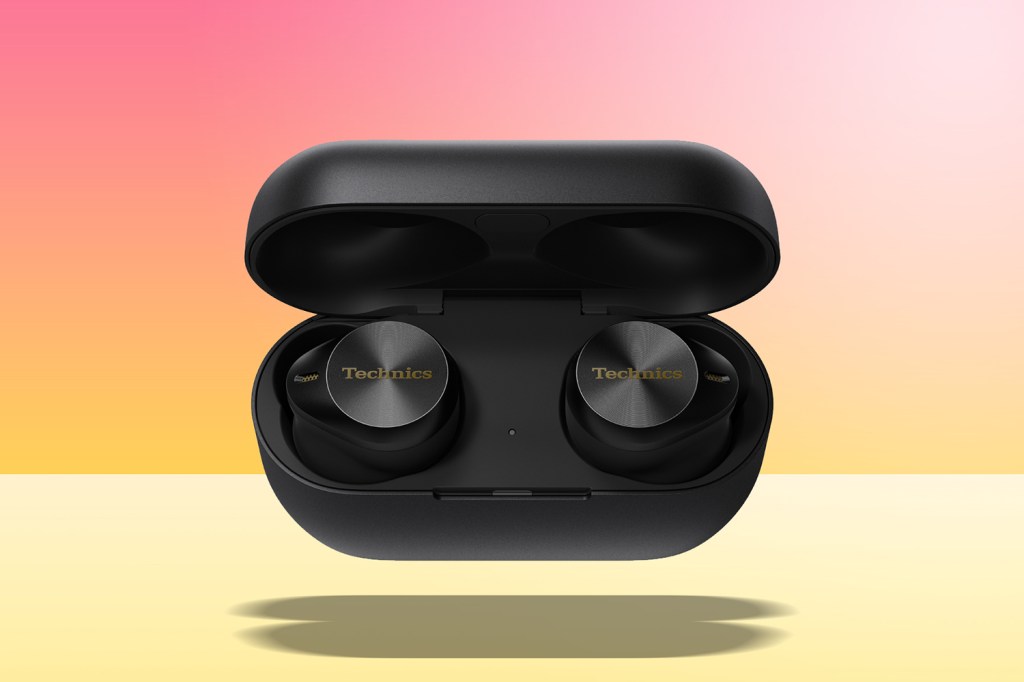 The AZ80 has four built-in mics for each earbud, blending feed-forward and feed-back listening to keep a close watch on exterior sound. As well as active noise cancelling, which can be tweaked through the Technics companion app, they use beam-forming tech and voice detection to home in on your speech, for crystal clear voice calls. The firm's JustMyVoice software has been updated for 2023 with better wind noise reduction, and should cut down on the muffled speech effect seen on rival earphones.
Listeners should expect about seven hours of battery life from the buds themselves with ANC enabled (less if using LDAC) and a total of 24 after a few trips to the charging case, which supports both wired and wireless charging.
AZ60M2 sees upgrades for the sequel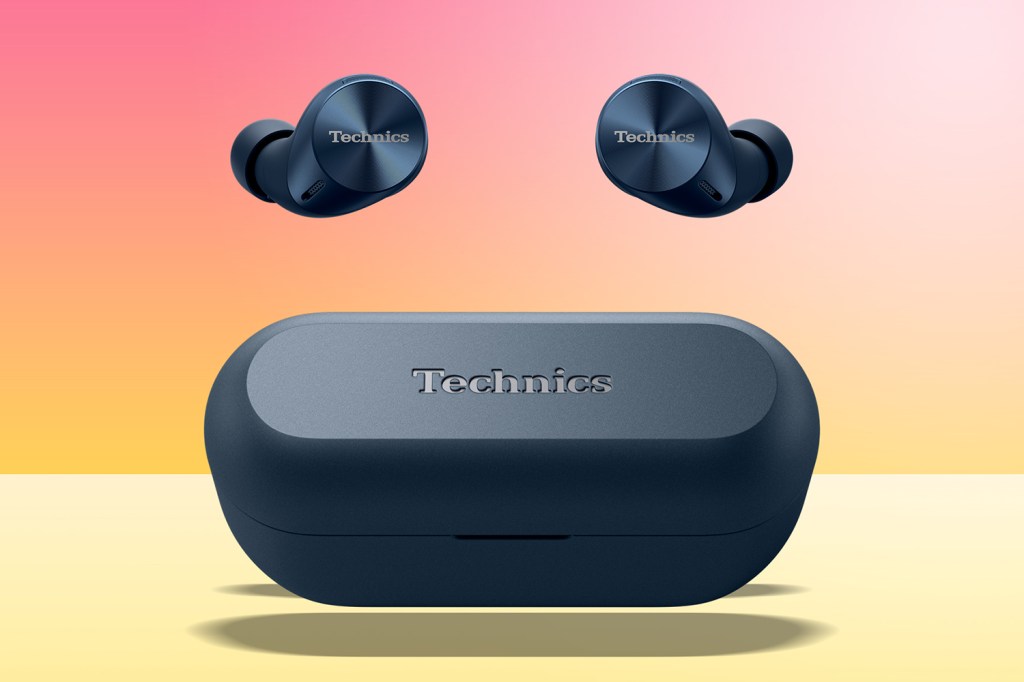 Technics has also given its AZ60 in-ears a second-gen overhaul, adding useful extras like wireless charging and in-ear detection. Multipoint connectivity now supports three devices, too.
They have lots in common with the AZ80, but use smaller 8mm drivers and the buds are built from different materials. A redesigned contact area brings the centre of gravity closer to your ears, so they should stay in place better, and the depth has been reduced so they won't stick out quite so far.
Like the originals they are IPX4 splash resistant, and have LDAC support for high quality playback. They should manage between 16 and 25 hours of listening with the buds and case combined, depending on whether ANC is switched on and you're listening at a high birate. You'll be able to pick a pair up in black, silver, or midnight blue colours.
The Technics AZ80 goes on sale later this month for £259/€299/$299. The AZ60M2 should land shortly after for £199/€229/$250.