Nokia X30 5G kick-starts new Circular sustainable subscription
Buy a phone, help plant trees
Smartphones aren't exactly eco-friendly, and annual upgrades don't help matters. Nokia is aiming to put sustainability front-and-centre with Circular – new subscription service that hopes to get customers to keep their phones for longer. Once it's time to move on, they'll be given a second life, then recycled. It launches alongside the new Nokia X30 5G, which goes big on recycled components.
Circular customers pay between €12 and €30 per month to 'rent' a phone, with prices climbing as you climb from affordable territory to premium handsets. While you're subscribed, you earn 'seeds' that Nokia invests in humanitarian efforts like tree planting, carbon reduction schemes, removing plastic from waterways and providing connectivity to those in need.
You get more seeds the longer you keep your phone, which can be returned to Nokia for refurbishing in order to live a second life, or broken down and recycled if properly past its prime. It'll be launching in the UK and Germany first, with other countries set to follow later.
The X30 5G will be the debut Circular offering. It's a mid-range phone that aims to be the firm's most sustainable handset to date, with a frame made from 100% recycled aluminium and a polycarbonate rear cover that uses 65% recycled plastic.
The battery has been rated for 800 charging cycles, a sizeable increase over previous Nokia phones, and it'll get three generations of operating system updates as well as three years of security updates. That's a welcome extension compared to other £500 phones, which typically only promise two years. Nokia is also ditching the power brick from the box in an effort to reduce e-waste.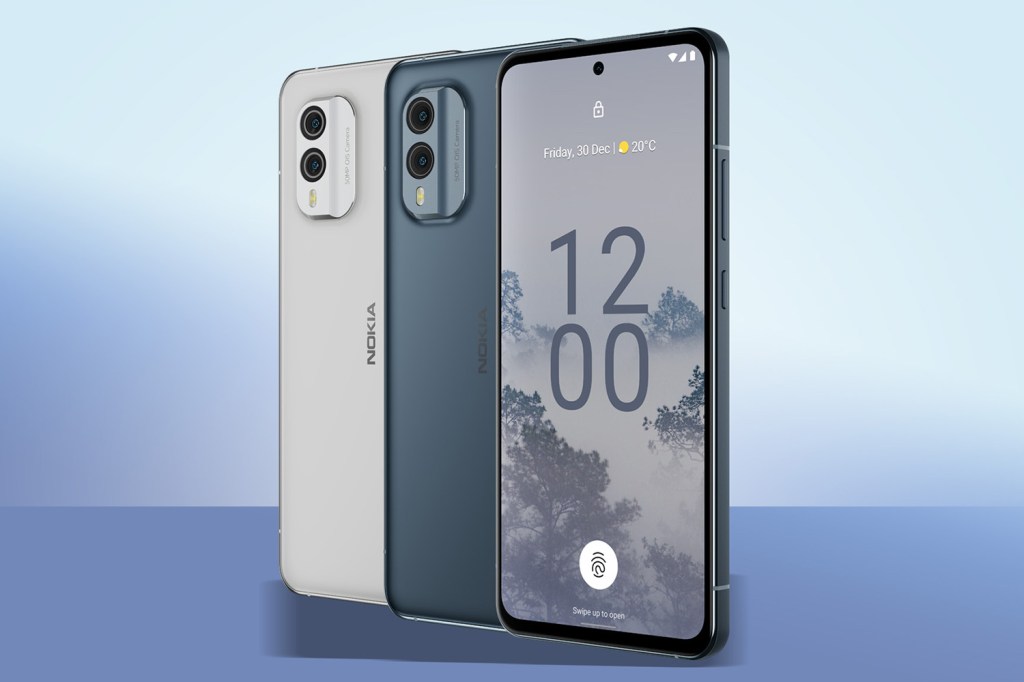 There's been no skimping on the hardware front, with a 6.43in, 1080p-and-a-bit OLED screen that ticks along at 90Hz and is protected by Gorilla Glass Victus. Inside, a Qualcomm Snapdragon 695 comes paired with either 6 or 8GB of RAM, and 128 or 256GB of on-board storage. A 4200mAh battery should deliver all-day battery life, and promises 33W fast charging over USB-C.
Nokia reckons the X30 5G is also its best low-light snapper to date, with a 50MP main camera and new Night Mode 2.0 combining plenty of pixels with algorithmic cleverness. It's also packing a 13MP ultrawide and 16MP front-facing selfie cam.
You'll be able to pick up the Nokia X30 5G on its lonesome for around €529 (roughly £450). It'll also be offered as part of the Circular scheme when it launches later this year.