Meet Amazon Alexa: the AI that's better than your PA
Your wish is Alexa's command – from music requests, to food deliveries, to flight details and smart-home tasks… and more
The best moments in sci-fi aren't provided by warp drives, or blasters, or wormholes – they're brought to us by artificial intelligence. Commander Data; the HAL 9000; Marvin the Paranoid Android… That's the really interesting stuff: the tech that talks back.
Amazon's Alexa, the brain that powers the Amazon Echo, lets you take a step towards being able to place a computer at your verbal beck and call.
Think of her like your own version of the Enterprise's computer (except with a name other than "computer"), crossed with the HAL 9000 (except without the catastrophic conflict of orders that leads to death and trippy denouements).
That friend who knows everything about music
Tell her to play music – but don't just bellow "ACTIVATE MUSIC", like you might be used to doing with other voice-based systems. No, Alexa will connect to Amazon Music Unlimited, Amazon Prime Music, Amazon Music, Spotify Premium, TuneIn Radio and RadioPlayer – and she's clever; she'll know what you're on about. "Alexa, play Kashmir by Led Zeppelin". "Alexa, turn it up." You'll never be stuck for toe-tappage.
An electronic PA… that you don't have to pay
You know that, deep down, if your calendar could be represented in musical form it would sound like Skrillex. Alexa can help you get around that: ask what's on for today, and that's what you'll get. She'll wake you up when you want, she'll tell you what's in store for your commute and she'll even give you a flash briefing (news updates from outlets including BBC News, Sky News, The Guardian and The Telegraph, with the weather from Accuweather as well). Still missed the meeting? That's all down to you, friend. You should maybe buy a physical diary (which Alexa can also order for you if you've an Amazon Prime account).
She's very houseproud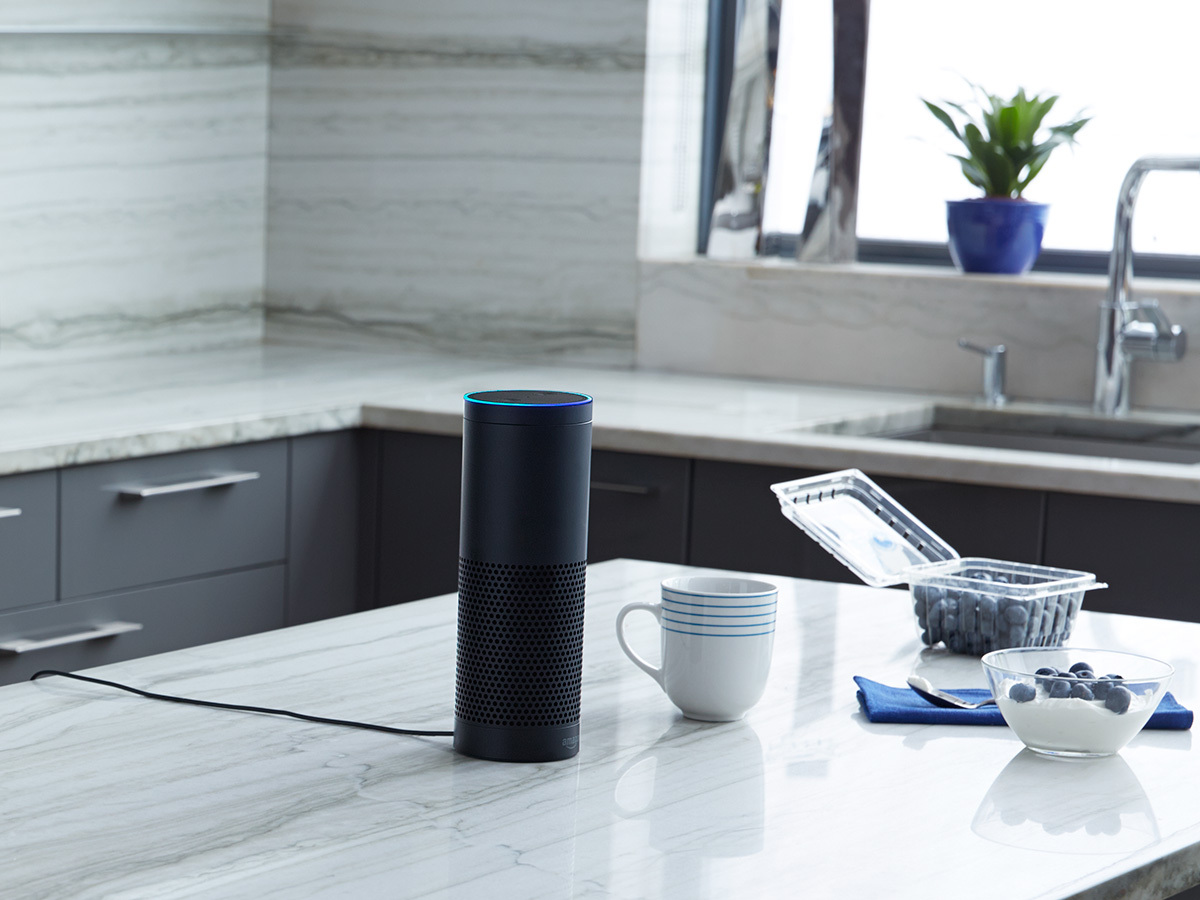 Got Philips Hue smart lights? Got a Hive thermostat? Got Wemo switches? Know what you want those smart-things to do? Got vocal chords? Alexa's got your back.
She's always learning…
You can add skills to Alexa's CV using the Amazon Alexa app or your voice – including different news sources, new devices and other stuff like Just Eat, Skyscanner, Network Rail, Laundrapp and more.
… and she's a good listener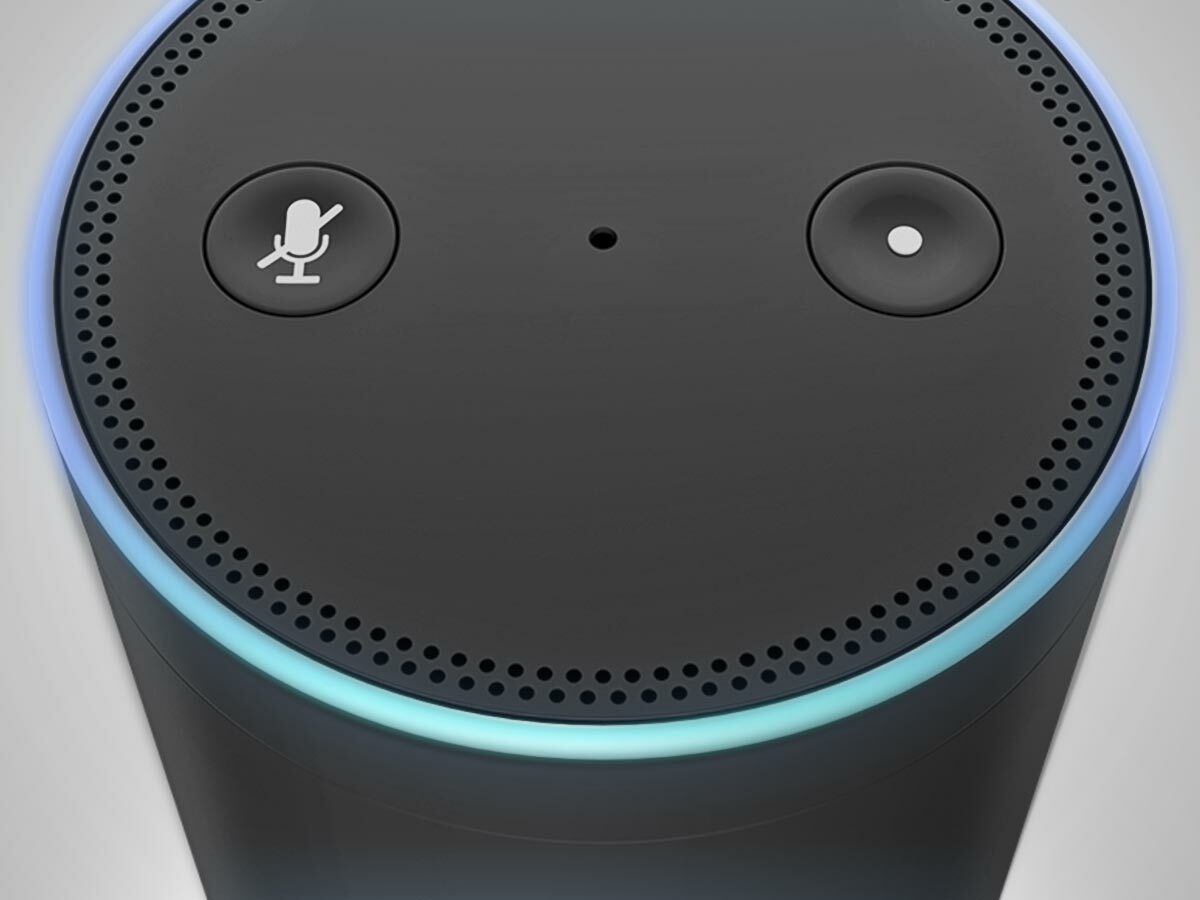 Alexa uses the Echo's seven far-field microphones to listen out for your wake-up call. Then, when she's active your voice is streamed to and processed in the cloud – using the power of Amazon's AWS to get you the info you need. You can have more than one Echo in your house – one in every room, if you like – and when you speak to Alexa she'll only listen via the one nearest to you. Plus she'll do it over background noise, and even music.
Her app lets her do so much more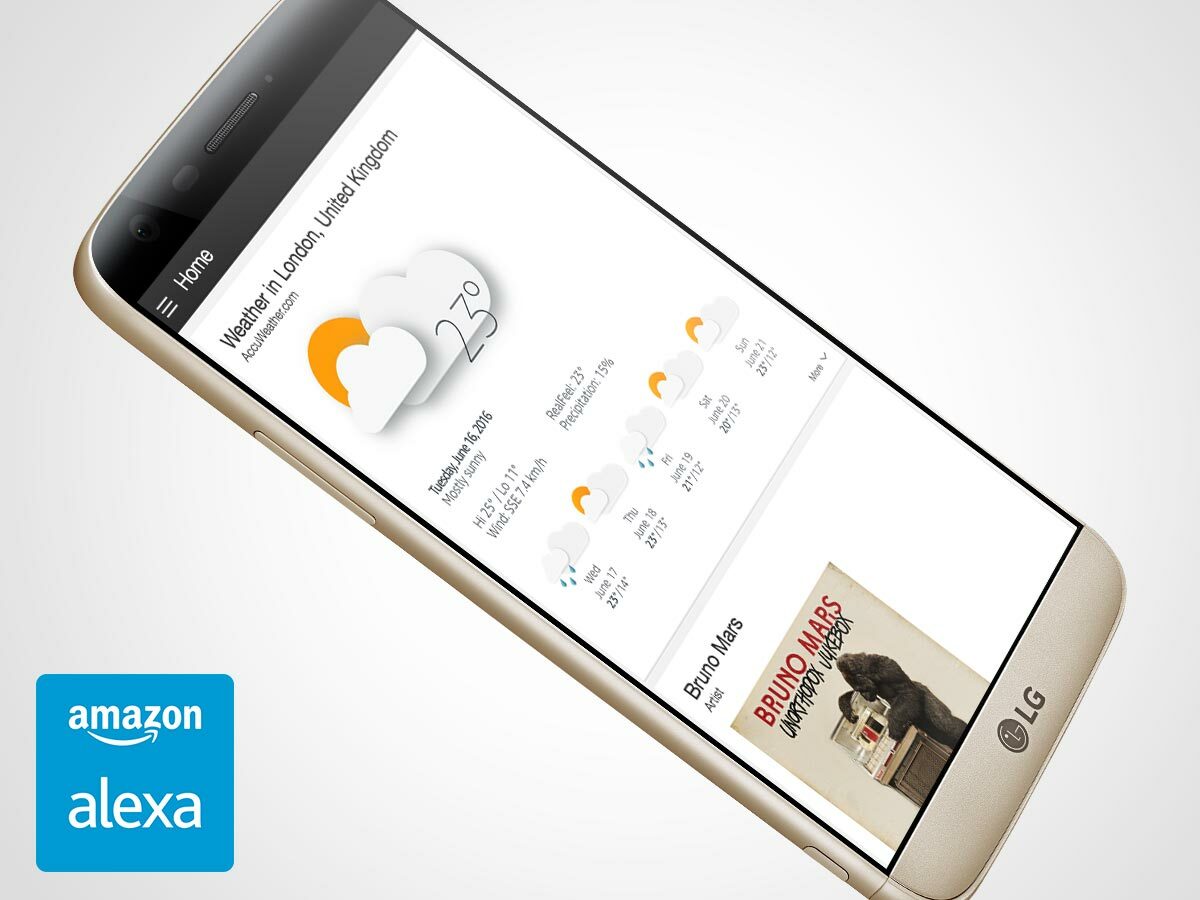 The free Amazon Alexa app on iOS, Android, Fire OS and desktop browsers lets you set up and manage your Echo. This is where existing skills live, and where new ones appear. And when you speak to Alexa to set alarms, control timers, create shopping and to-do lists and suchlike, her activity appears in your app for you to look at (and give feedback on its accuracy).
You can also add new skills from the brand-new Skills Store on Amazon's site.
Also, she has a nice voice. No, really. Very soothing.