Netgear's Nighthawk M6 Pro is an eye-wateringly expensive portable hotspot with blistering speeds
A sliver under £900 nets you super-fast Wi-Fi 6E, with 5G connectivity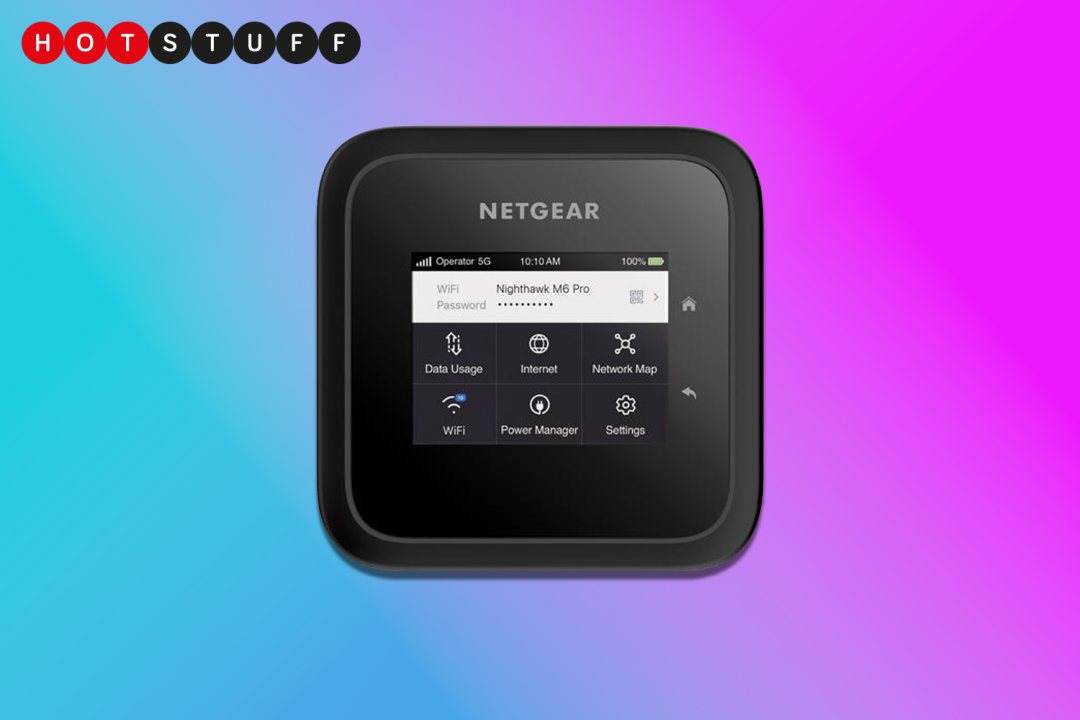 Anyone who knows anything about portable mobile hotspots and routers will know that Netgear's Nighthawk range demands respect. And with a moniker like that, the latest iteration is no exception.
The Nighthawk M6 Pro Mobile Router, to give it its full, slightly less alluring name, is, simply put, one of the most formidable mobile hotspots in the world, and the first to feature Wi-Fi 6E. Supporting 5G internet up to a blistering 4Gbps and Wi-Fi speeds up to 3.6Gbps, it's the ultimate indulgence for those looking to keep connected at breakneck speeds while they're on their travels.
With built-in firewall support for up to 32 devices and coverage powerful enough to span up to 1000 square feet, this is a serious bit of kit that will be a godsend for creators uploading and downloading large files on the go — though it'll also comfortably handle high-res video calls and streaming during some well-deserved downtime.
A built-in 2.5Gbps Ethernet port also lets you hook it up to your existing home router for additional full-house functionality, while the built-in USB-C port can be used to top up your other devices or act as an ultra-fast wired connection for your PC or laptop.
Powered by Qualcomm's SDX65 Mobile Platform, the device itself is mercifully unlocked, and capable of working with all major 5G and 4G network SIM cards. With up to 13 hours of use per charge, it's got plenty of capacity for even the most dedicated surfers too.
Throw in a 2.8in touchscreen and optional antennas for even better coverage, and you've got yourself one of the best portable hotspots ever made — though you'll be paying the price. An eye-watering £899.99, to be precise. It's also available now, so feel free to splurge (and ideally, expense it) if at all possible.