LG's latest UltraGear monitor is a 49-inch HDR powerhouse
240Hz, 32:9, and bigger than some TVs.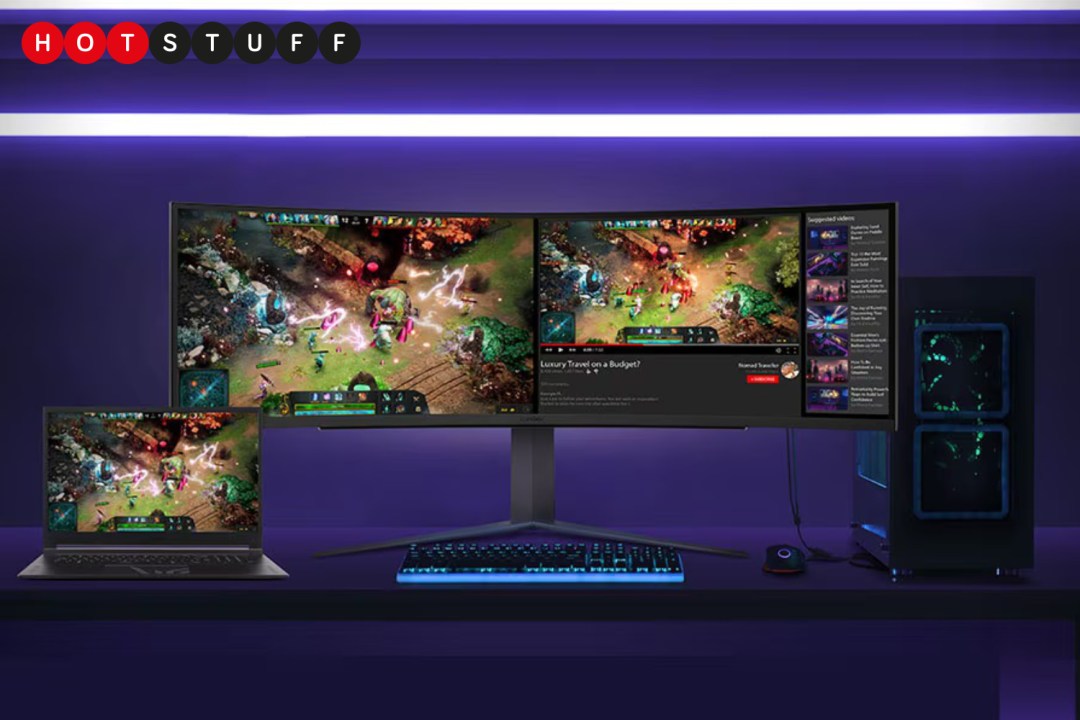 When it comes to gaming monitors, LG has some serious kit to pick from. Its UltraGear line-up boasts high-resolution alongside rapid frame rates. But its latest addition goes a step further, with a 49-inch HDR behemoth. Packing HDR support, a 240Hz refresh rate, and a 32:9 aspect ratio, this new monitor will level up any gaming set-up.
LG's latest UltraGear gaming monitor headlines with a giant 49-inch display. That's bigger than some tellies on the market! Behind this screen is a 5,120 x 1,440 panel with support for DCI-P3. You'll also find full DisplayHDR 1000 certification, meaning you'll get to view content in full HDR up to 1000 nits of brightness. Note that this UltraGear is backlit by an LCD panel, meaning it won't perform as well as OLED alternatives on the market.
Luckily, LG has a few more winning features up its sleeve. This monitor boasts a 32:9 aspect ratio, a 240Hz refresh rate, and a 1ms pixel response time. Plus, it's a curved screen as well, with a 100R curvature rating. This will help to make the content you're viewing on-screen even more immersive. And as a bonus, the borders on this monitor are slim, giving you a less distracting view of the content on display.
Display-aside, LG's latest UltraGear monitor comes packing some snazzy features. It supports picture-in-picture mode and a side-by-side multitasking view, allowing you to take advantage of the extra screen real estate. Plus, there's a dedicated gaming menu for display controls, an FPS counter, AMD FreeSync Premium Pro support, and a DTS-certified headphone jack.
Ready to go big with LG's latest gaming monitor? The 49-inch UltraGear is available to order directly from LG in the US for $1300. It goes under the catchy model number 49GR85DC, if you're struggling to find it online. The monitor will then make its way to Europe in May, before Asia later this year – pricing information is unconfirmed.